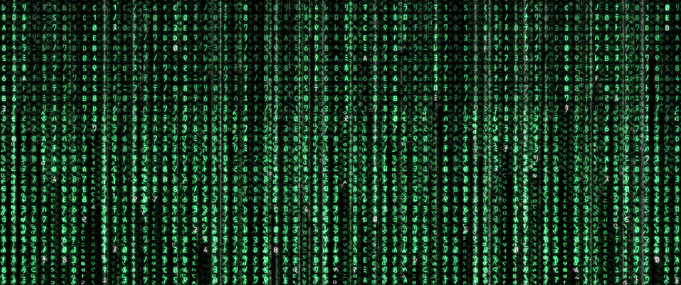 Data, data, data – everyone collects it, saves it, few know what to do with it. Whether you're measuring the latest results of a Facebook ads campaign, the development of conversion rates, or traffic…what are you going to do with it? Deploying (key)metrics for analysis, controlling and planning effecitively is not just logical in this time of digital changeover, it is essential.
But which KPIs, business metrics and measurement values play which roles? How can companies obtain advantages or define goals from these? Before everything goes up the proverbial creek and the numbers threaten to explode, there has to be a solid basis which makes "big data" useful.
Keep an eye on the big picture
That is why it is vitally important to always look at figures in a wider context, both across companies and in relation to long-term goals. Even the success of a measure can have a negative effect on business outcomes. For instance, saving on the SEA buget may lead to a short-term cut in online marketing costs, but it also brings new customer acquisition and brand viability to a stand still in the long run.
Each industry and brand environment defines success differently. Regular, rarely impulse driven purchases characterise B2B, whereas it can definitely be a goal to get customers to make spontaneous purchases in B2C. This means that returns rates play a greater role than in B2B.
Aims and advantages of KPIs
The introduction of KPIs should follow a comprehensive internal analysis, because the figures gathered have to be geared towards company aims and challenges, through to the individual channels and campaigns. This provides aims and advantages for many different areas in a company:
For executives and managers
Get a better overview of the company and an idea of developments from previous years'/certain periods' reference data
Define goals more accurately from the data
Simplify and speed-up planning and decision-making
Exact cost and success controlling per channel and per campaign
Metrics monitoring as an early warning system – see mistakes and critical situations earlier
Make staff development more transparent
In relation to processes
Choose the right channels (look at and evaluate the potential of marketing and sales channels)
Constantly optimise processes (raise conversion, lower costs…)
Improve the efficiency of internal processes
From a staff perspective
Automation of standard tasks – relieves staff of routine tasks which have to do with collecting, preparing, and distributing information
Staff motivation – staff see their own progress, and how their area fits in a wider context; decisions are more transparent
Empowerment – staff recognise situation in their area themselves, can take on more responsibility, and get more freedom to make decisions
KPIs help business…in so many ways!
At the end of the day, the point is to determine strategies and recommendations for actions from the data, and assure stronger automation and process optimisation within the company. Through simplified success monitoring, streamlined processes, and heightened transparency, the figures help to secure competitiveness and profitability.
When it comes down to it, improved business processes serve to improve the customer experience. In turn, optimised customer address and binding create more turnover and financial success. So it is not surprise that economic metrics are always the foundation: turnover-, liquidity-, and three-year planning are still essential to the financial survival of a company.
Better ananlysis and use of data should clear up the view of the total end result – and the steps taken across companies to get there.
Haven't had enough of KPIs?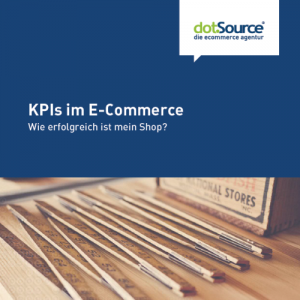 In our upcoming whitepaper "KIPs in E-Commerce – How Successful Is My Shop?" we take a look at the exciting world of data. What KPIs do I need for what? How are these defined? Business metrics have to be viewed from different perspectives, otherwise it's easy to lose sight of the big picture. The whitepaper is already available in German here as a free download, stay tuned for the English language version coming soon!