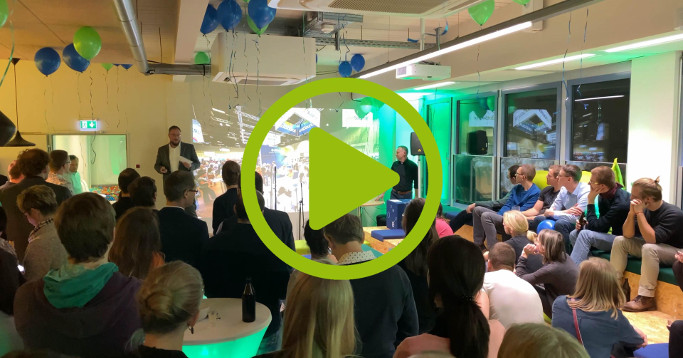 Work hard, party hard(er). Those who achieve great things deserve great parties. This is what happened on the 17th of January. Together with many guests, former, current & new employees, friends, families, industry colleagues, partners and representatives from society, economy and politics, we toasted to 14 years of dotSource – great speeches, conversations, presents and a legendary party night included.
Journey to Jupiter & Mission to Mars
2020 – 300 – 30: three numbers that everyone who starts working at dotSource knows from the beginning. Our corporate goals (300 employees and 30 million euros in turnover by 2020) are well on the way to turn from mission to reality because with a turnover growth of 43 per cent and 66 new family members, 2019 was one of the most successful years in the history of dotSource. So, we are close to both the 30 million euros in turnover and the 300 employees 😉
»A superb development«, Wolfgang Tiefensee, the Thurinigan State Minister for Economy, agrees. He visited us again this year and highly praised us in his speech – not only for our growth, but also for the way we go about everything.
The Mayor of Jena, Dr. Thomas Nitzsche, shares this view. In his speech, he pointed out the culture that we live, demand and promote. According to him, one can see that »employee satisfaction is a top priority here«. Yeah, that's true. And how do you ensure that everyone feels comfortable, that the start-up spirit and the family-like atmosphere do not get lost despite the enormous growth? By passing on the culture, traditions and one or two insiders.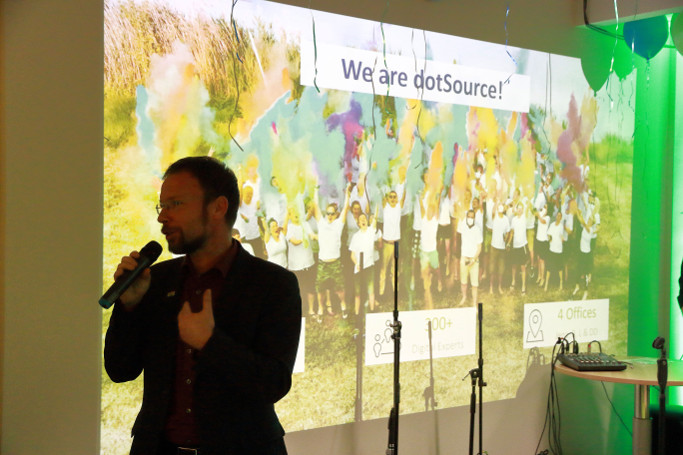 Journey to Jupiter: Not Without Our Culture
As long as we manage to preserve the dotSource spirit, the next goals can never be big enough. Because those who feel good achieve great things – and also do great work. These are not marketing platitudes, but reality. The 2019 figures speak for themselves and so do the many awards, successful events and numerous satisfied clients.
This makes us incredibly proud, is extremely motivating and sets the course for what is to follow the Mission to Mars. With the Journey to Jupiter, we have set ourselves ambitious goals until 2025: 2025 – 1000 – 100.
Whether in Jena, Leipzig, Berlin or soon also in Dresden – we are always looking for friendly people with good ideas. Do you feel like conquering Mars and Jupiter with us? Then have a look at our career page and become a part of our young family.
You can see here how we live and celebrate:

You can get even more insights into our daily agency and after-work life here.
We are looking forward to the next party to celebrate anniversaries and successes or to simply rock it up like there is no tomorrow – hopefully with you the next time. And to all of you who already took part this year: thank you so much for your visit, the kind words, great presents and an unforgettable evening.