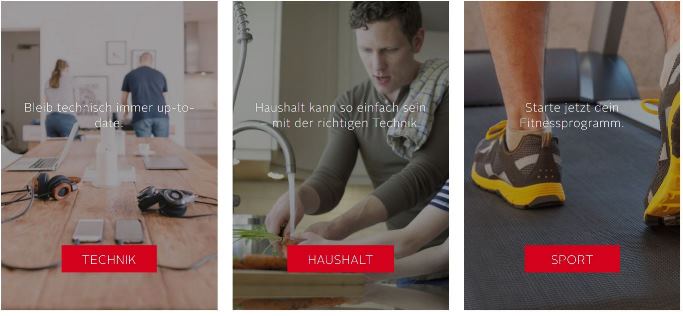 More and more people are subscribing to replenishment programs for razors or coffee, to streaming services for music or series, or to co-working spaces. Access over ownership is a demand that drives the consumer behaviour of millennials and younger generations, challenging the status quo. The potential is tremendous beforehand and the first big player that has made a big move was OTTO, with the awaited platform OTTO Now, through which consumers can rent households appliances such as washing machines, e-bikes, or play stations for a minimum period of 3 months. Will it be successful? Time will tell.
For now what we can say is that the 'subscription economy' as an expression of the so-called sharing economy, powered mainly by start-ups and visionaries, gains acceptance among consumers. At the same time technology evolves to refine existing subscription models and create new ones. But in the face of all that excitement, what are the real opportunities for subscription models? Are everything-as-a-service or pay-as-you-go only hypes or will they keep up with the times?
Main advantages and use cases
Thanks to the big impact of Airbnb, which brought to light that authentic tourism resides in the houses of ordinary people, and Uber, which revolutionised the automotive industry to the extent that carsharing is the next big thing, the sense of solidarity, generosity, and humanity got back to the public imagination.
Now consumers are more aware of sustainability issues and pay more attention to their expenses. Therefore, it makes sense that models like the one currently tested by OTTO , enable subscribers to reduce the amount of waste produced and to better manage their households and lives. Even the use of seasonal products and impulse purchases can be controlled more effectively and testing is taken to the next level. Who has not thought of testing the Play Station 4 for a month or renting an e-bike for the hot summer days?
But don't think this model works only when it comes to the household appliances market. It spreads widely in unimaginable ways and industries. For instance, the leading toy rental company Pley has been successfully renting toys to help parents save money, reduce mess, and help the environment.
Furthermore, taking into account that the standard of living has dropped dramatically in many countries and the mobility has increased considerably, start-ups like Bundles, offer pay per use subscription programs for using washing machines, tumble dryers, and dishwashers, perfectly satisfying the current needs of many students, travellers, or people with less incomes.
According to Gartner, "subscription services have potential to improve business results and operational efficiencies by delivering predictable revenue and enabling you to forecast expenses". However, to succeed it is indispensable to deliver value and always have customer needs in mind.
Technology as enabler
The development of internet of things technology and the refinement of blockchain, among others, will enable a more accurate and practical implementation of a batch of subscription models that intend to achieve a good performance and more equal distribution of resources. Developing countries have a lot to say to this respect as the success of the Kenyan start-up M-KOPA Solar reveals: With solar power home systems consisting of a solar panel, multi-device charger, radio, a pay-as-you-go SIM card, and lights they are transforming the way people consume energy in East Africa.
Our 5 Reading Tips of the Week
Moving to a Software Subscription Model [Gartner]
Ab sofort und für alle Abo-Modelle: Netflix führt die Downloadfunktion ein [absatzwirtschaft.de]
Otto Now, die Flatrate für Gadgets, Elektronik und Elektrogeräte [t3n]
Was bringt Arbeiten 4.0? [IT-ZOOM]