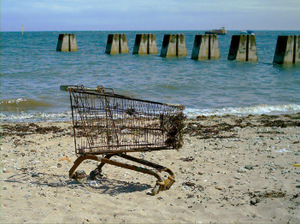 Once you've successfully lead a customer through the customer journey to the shopping cart, things can't go fast enough. The customer is at the checkout, so nothing can go wrong right? Wrong! There is no other explanation for purchase break-off rates of up to 68.06 percent. Apart from page loading times, trust in the shop, the selection of payment systems and shipping rates all play a role here.

Reasons for shopping cart break-off
If you want to know exactly what is going, you can't get around a detailed analysis of the checkout process. Google offers a new plug for analytics: Enhanced E-Commerce for this, for instance. But it is always easier to find out what happened after a purchase break-off.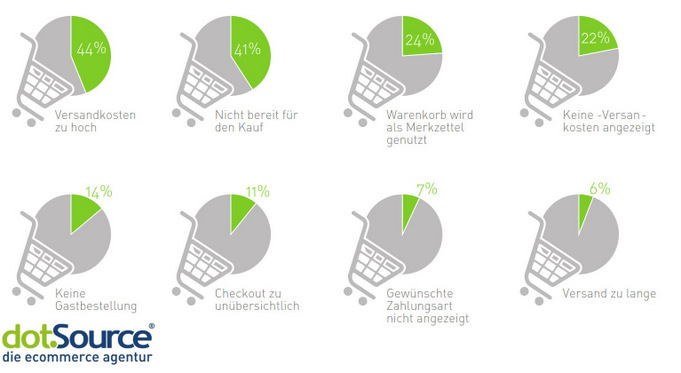 Checkout – avoid mistakes at the finish line
Once the customer has arrived at the checkout, it is important to guide them quickly and securely to finalisation. One tricky point in the purchasing process is payment. An average of 46 percent of customers break-off at this point. This is often because of missing payment methods or even ambiguities with the payment methods. You have to test all embedded payment methods for usability problems regularly. For instance, payment providers may make changes to the transaction process which does not cause technical problems, but can appear questionable to the customer. With PayPal, the language sometimes changes from German to English part way though the payment process. The affects the customer's trust. Surprises with the payment process always lead to more break-offs.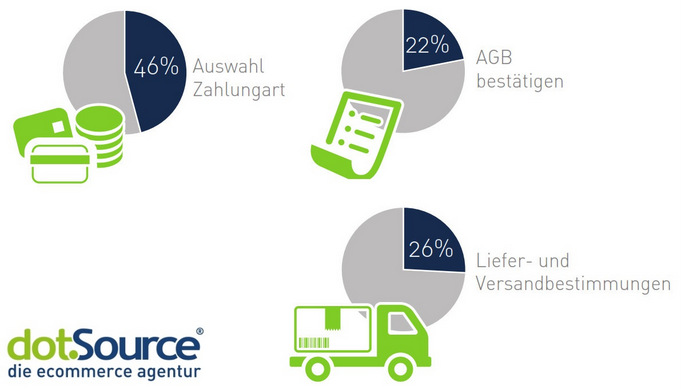 Many banks are making the payment processes for credit cards more secure, but sadly often at the cost of usability. Of example of this are the owners of a Sparkasse mastercard, who are asked to input their 3D secure code during the payment process in a separate pop-up window, or to register for this security measure. In most cases, the banks don't inform the customer about this method. So the probability that it makes the customer suspicious and leads them to break-off the purchase is much higher. For conversion with credit card-using customers to stay stable, even just simpler info texts next to the payment method selected help. If the customer is informed about the details of the payment process, they are less likely to break-off their purchase.