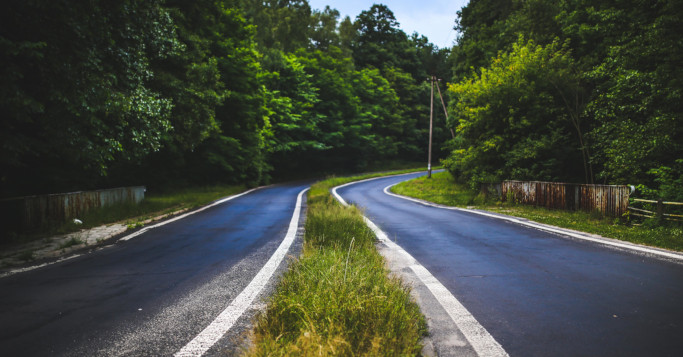 Ever since the latest diesel controversy from German automakers, the future of mobility keeps being discussed. But slowly it's becoming clear: Cars will be electric and have artificial intelligence controlling them. Let's take a bold look in the future and let our imagination run wild.
The year is 2038…
The emissions scandal is more than 20 years old and peoples' means of mobility has changed. Children of the future only know about combustion engines from school, because in addition to their required »computer science« classes they also dedicate an hour a week to »technological history«. Getting around in 2038 only involves electrical motors! However, most people don't own their own car anymore. What started 20 years ago as teilAuto, app2drive, and DriveNow: Carsharing has grown beyond anyone's imagination. For many Germans, this change wasn't easy. People saw cars as a status symbol and didn't want to give that up. In the past, bosses used to show their standing in the world with a luxury car. But that's unthinkable today. You can just request a car via an app.
AI in control!
Only a few people have their own car, and even if this is the case, they no longer drive themselves since AI does that for them. Steering the wheel? Taboo! The government even passed a law regarding this. Human error is too risky and is to blame for most accidents. Thanks to the new regulations, the government hopes to reduce traffic accidents by more than 95 per cent. Twenty years earlier more than 3,100 people died on German roads annually. In 2038 about 150 people died mainly due to accidents caused by human error who ignore sensors and signals about impending accidents.
VW, Toyota, or Jaguar – car brands no longer matter
Traditional car brands are becoming a rarity. The big players determine the market. Most of them are from Asia. These cars are rarely sold to single customers. Rather, large car-sharing companies place orders for these to be produced for themselves. In the end, the customer puts less and less value on the brand or the exterior colour of the car – which can be changed anyway, in order to merge as far as possible with the horizon. What's more important is what's inside: Should the car drive me to work or on a business trip, it should be an office on wheels or even comfortable enough to sleep in. The car-sharing app is synced not just with your personal calendar, so it's always double checked with work. A common error: In 2037 His Royal Highness Prince George of Cambridge wanted to get married. For this special occasion an AI controlled retrofitted Rolls Royce was commissioned as the wedding car but because of a calendar error, he was driven to his usual golf club first and then showed up 15 minutes late to the historical day.
Infrastructure has changed
Whether sedan or SUV – AI-powered vehicles master the zipper principal without a problem. There is almost no distance between cars and they're docked on highways to save energy. All of this is possible because each individual car can communicate with each other. They can calculate when they'll brake and know well in advance if a car wants to line up. Wading through multiple lanes isn't a problem and the traffic is increasingly routed out of the city. The quality of life for people in cities has also increased! There, people get around on moving walkways, self-propelled streetways (a further development from the Segway), or in AI-controlled wheelchairs. Some who are nostalgic are on foot or on e-bikes on the road, which they may still control themselves and an AI only intervenes when it threatens to become a dangerous situation.
2038? This could be a reality?
Yes, it could be. Let's think back 20 years. In 1998 the internet was only for nerds. We'd only been online for 8 years. The first search engines like Google were just getting started. People met at internet cafés to access the web for 10 marks an hour. At a computer class after school, you could learn how to program with HTML. If you had the privilege of owning your own computer, you usually went online late at night to save a few pennies. Flat rates? There weren't any. And the mobile internet was just a dream. People event discussed whether this »Internet« would even be prominent. How the world has changed in the last 20 years! Why shouldn't we expect a similar development in mobility in the next 20 years?
What's your opinion?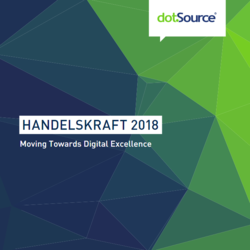 Of course, we're acting as crystal ball readers here. But you can already see a certain tendency, where our world can develop. With a little imagination, each of us can look to the future. What does your crystal ball show?
Are you interested in futuristic trends of the present? Then just look to the Handelskfraft 2018 Trend Book!