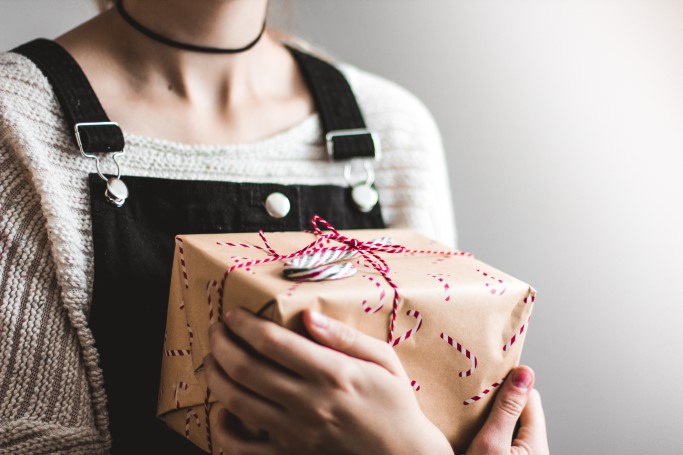 Christmas time is near. Consumers are buying gifts, retailers are stocking up, and parcel deliverers are gearing up to handle the mountains of boxes and avoid messy deliveries.
What can retailers and manufacturers look out for, make sure their shipments arrive on time and their customers are happy?
Additional charges for the insane holiday business
The online shopping boom brings parcel services to their limits. In 2017 parcel shipments increased by 6.1 per cent to more than 3.3 billion for the first time. This corresponds to eleven million shipments per delivery day nationwide and, even more astounding, more than six million customers a day.
The holiday season is a crucible. Have UPS, DHL, FedEx, and Hermes learned from their problems of previous years? They claim they have.
Hermes expects up to 2.2 million shipments per day during the holiday season in 2018 or more than 80 million parcels for the months of November and December. To ensure a good service, the subsidiary of the Hamburg Otto Group has strengthened itself: There are more staff (up to 6,300 people) and more transporters (up to 3,600 vehicles) and new software. In return, the logistics service is charging, for the first time, a peak surcharge for all shipments during the holiday season, including returns. The fees are negotiated on a case-by-case basis. Private customers are not affected.
Competitors UPS and DPD are also enlisting the help of seasonal personnel. They are also introducing a peak surcharge. But market leader DHL hasn't made plans to do that just yet.
Retailers and contractors must, therefore, plan for some service providers to have a higher expenditure, or find alternatives. At the same time, the demands of customers are increasing: Packages should not only arrive on time and be delivered flexibly, but the postage should also be as cheap as possible and be as eco-friendly as possible.
Same day, different approach
At a time when customer demands are constantly growing and supply delivery requirements are tightening, flexibility could be a competitive advantage for retailers. If they can react flexibly to the desired delivery methods, times and locations, they will gain customers.  Key phrase: Same Day Delivery.
Online retailers are working hard all year to be fast and efficient, especially in November and December. Zalando, for example, relies on stationery stores to guarantee customers that they can get what they want right away. For same day delivery is not guaranteed for all goods. But is that why you're out as a retailer? Not if you make an absolute promise an achievable goal: Same Day Availability can make the difference.
Finally, Click & Collect has long since established itself. Why not take advantage of this will of customers and with a well thought-out omnichannel strategy of the large demand for day-specific deliveries? And yet this is easier said than done, but retailers come to the following a lot: More shipments require more staff, more staff requires higher costs.
In the UK, Argos offers a Click & Collect service, available at more than 1,000 locations. Add to that a fast-track home delivery service for the same day. The customers are happy. Especially during the holiday season.
But ensuring availability is one thing, accurate mapping and transparency in communication is the other thing. And with the other, companies can benefit from digital, automated processes. Although replacing inefficient, manual processes with AI and machine learning requires a high degree of readiness to rethink, restructure, and invest more, in the long term this investment is the answer to the question of how to bridge the gap between the immense same day delivery demand and then gain a competitive advantage.
Not everyone can do without delivery services and set up their own fleets like Amazon.
Our 5 reading tips of the week
https://www.biek.de/presse/meldung/paketdienstleister-und-handel-sichern-zustellung-von-online-bestellungen.html
https://www.biek.de/publikationen/studien.html
https://www.handelsblatt.com/unternehmen/handel-konsumgueter/dhl-hermes-dpd-paketzusteller-wappnen-sich-fuer-rekordgeschaeft-zu-weihnachten/23243108.html
https://www.internetworld.de/e-commerce/logistik/hermes-verlangt-peak-zuschlag-stockt-personal-1596054.html