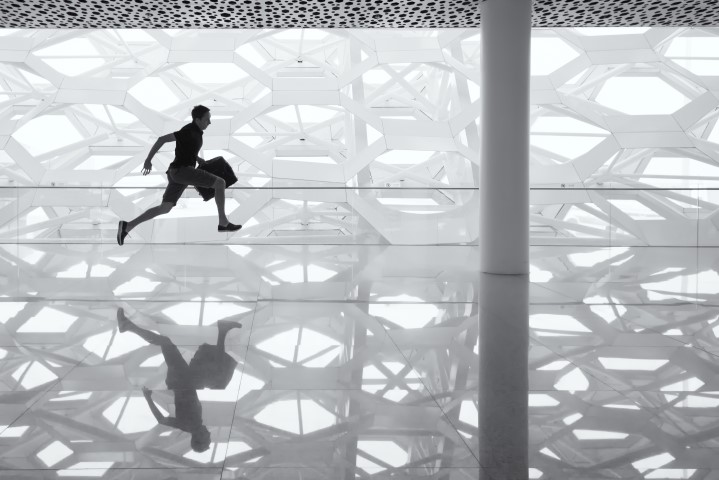 Like every year, the most promising and successful businesses within the sector were honoured at the 10th Crunchies Awards, which are a kind of Oscars of Sillicon Valley. Therefore, it is always a good moment to turn round and pay attention to what is made in the cradle of technology in order to draw inspiration and keep up to date in a world where the next step is taken every day.

So which start-ups should be kept watching? What is the basis for their success? Are there any alternatives on the market?
Slack: A communication tool for working
The winner as the best start-up of the year was Slack, a cloud-based team collaboration tool that brings all corporate communications together in one place. They put aside emails and focus only on messaging as the main communication method for teams and among colleagues.
"You know when you tap [the Slack icon], it's all the people you work with and it's only the people you work with. […] and that's a big advantage", Slack's CEO Stewart Butterfield said in an interview recently. In this way, unwanted and disturbing contacts such as spamming and scamming are avoided, what leaves working spaces free of noise and lets users keep focus.
How is it possible that a chat-based collaboration tool was the winner? Millennials are a community-oriented generation, live online and are available and connected with their fellows permanently. Since they make up the majority of the workforce, it is not a surprise that messaging apps have reached new heights entering the labour world. Some solutions such as Asana and Crocagile aim at redefining the role of emails (which is in checkmate according to some voices), while others like Slack leverage the main advantages of social media and, especially, chats.
The race towards innovations is so demanding in this area that new alternatives are emerging constantly. Slack is not alone in this race:
HipChat from Atlassian. Their strengths lie in having better uptime and reliability, offering native video chat and seamless and powerful JIRA integrations as well as enabling customer sentiment monitoring services, among others.
Fleep: It is a value for money option and very useful for people that need to work with different people across the organisation or are in contact with members of other teams. In this sense, Fleep is user-centric while Slack is more team-oriented.
Bitrix24: It has been named one of the best free project management software options and as one of the best free CRM software options on the market. Bitrix24 goes beyond Slack's main features, providing no limit on search history, completely free video conferencing, and free screen sharing, among other things.
Every day new solutions emerge to support work collaboration. The competition is fiercer than ever and the challenge is to get a product that makes the difference. The various providers are segmenting the audience and refining extra features.
Otto: Self driving trucks
Otto was the winner in the category "Hot new start-up" for having the most outstanding and meteoric rise in just one year of operations. Otto was born to outfit commercial trucks with self-driving technology, in the same way Uber turns ordinary cars into taxis, so that drivers could have safer journeys, manage delivery times more efficiently and even have lunch while the vehicle is in self-driving mode.
The technology was so innovative that Uber rushed into acquiring this start-up with the objective of reinforcing their aggressive expansion plans. The self-driving tests started on site in November but it didn't take long until the first problems (related to regulations) showed up.
In the meantime, Amazon is very close to having their fleet of self-driving trucks. As it has been reported, the e-commerce giant patents an autonomous vehicle lane assignment system that is capable of determining lane travel directions or instructing autonomous vehicles to enter roadways within specific lanes. Parallel, Amazon is planning to take the leap into the transportation booking market by developing an Uber-like app that enables them to schedule and track truck shipments at one click. This recent moves are causing stir in the entire logistic industry but especially in the trucking industry.
Our 5 Reading Tips of the Week
3 Ways to Apply Technology to Enhance Customer Experience [Oracle Blog]
Schnellstest für Innovationsteams [Harvard Business Manager]
2017 is the year your startup gets funded [Techcrunch]
Die 5 besten Business-Chats fürs professionelle Miteinander [Internet World]
Argo AI: Ford steckt Milliarde in Startup für selbstfahrende Autos [t3n]