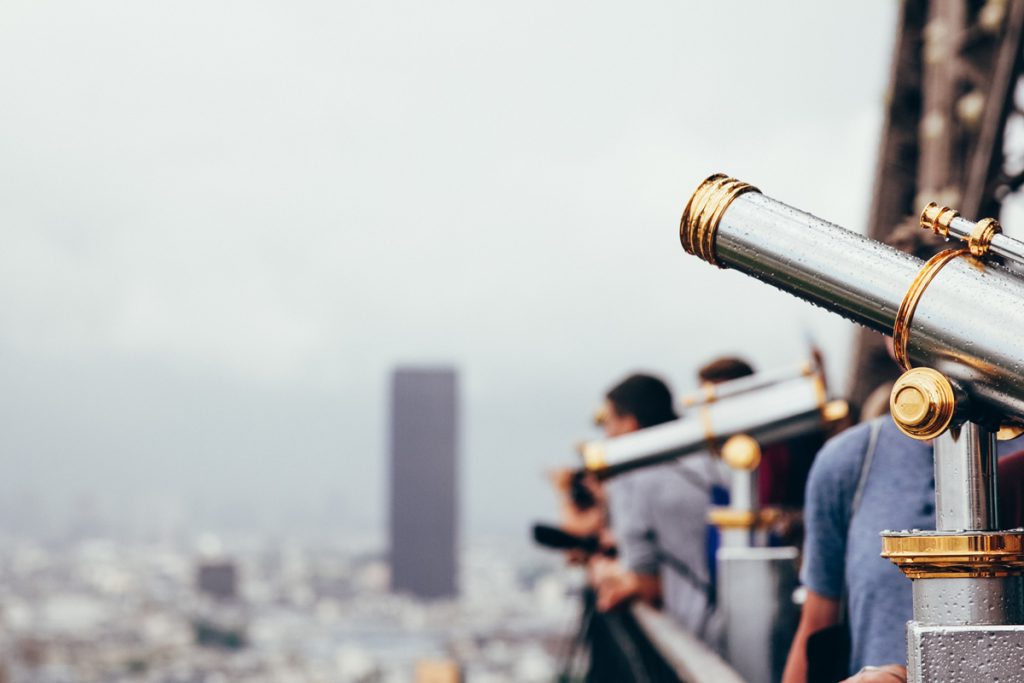 Spring is always the chosen season for tech giants to present their latest developments and products and to transmit, especially to developers, their current and future line of thought. Facebook, Google and more recently Apple have made clear what their greatest bet is: Artificial Intelligence (AI).

This promising core technology can be applied in many ways, but it seems many efforts are focused in one direction: to facilitate valuable and natural conversations between people and businesses within a single platform, thereby capitalising the greater popularity of a few core apps. Does this mean that the end of app stores is closer than ever?
Messaging apps open the doors to chatbot dominance
49 per cent of American smartphone users download zero apps per month. This explains why users tend to integrate services into their most used app, like a messaging app, instead of downloading another one. Actually, among the top 5 most popular apps in Germany are two messaging apps: WhatsApp (the leader) and Messenger (in third position).
The main goal of a messaging app is communication. Nowadays it is a fact that many people are getting used to communicating via chat. Therefore sooner or later businesses will need a way to engage on these platforms. This is where chatbots come to play. Taking into account that language is the most basic and intuitive way of understanding (even more than visual) and that chatbots use language as a main interface, it is no wonder that chatbots will probably replace many app's functionalities.
In order to do so, the technology involved must evolve. For this reason, all efforts are now concentrated on refining and improving the bot's language recognition skills through the development of machine learning and deep learning.
Messenger is not anymore a messaging app but a meeting point to do anything else. Users can now schedule an appointment, play games or music, but also integrate bots. Apple does not want to lag behind and recently presented its chatbot's concept, which differs slightly in form and execution from Messenger's .
Business chat: The all-in-one platform that brings shopping and CRM together
Business Chat brings customer services and shopping together in Apple's messaging app iMessage. With this new upgrade, consumers can chat in order to get answers to their questions, get informed about products or promotions as well as to purchase goods and services via Apple Pay without having to open a separate app.
As this extension will be part of iOS 11, users will be able to open an iMessage window from Safari, Maps, Spotlight or Siri.
What we can deduct from this move is:
Apple wants that businesses can also include some of their app's capabilities in the chat. For example, Apple showed a conversation where the consumer could select their flight seat. And this idea matches perfectly with the tendency to reorganise the services users consume in a few platforms instead of multiple apps.


The opening video for their annual conference presented an apocalyptic world without apps in order to encourage developers to keep developing apps.

Business Chat will be integrated with customer support platforms. The initial partners are LivePerson, Salesforce, Nuance and Genesys.
Has the chat revolution really started?
Not really. The technology and the possibilities are out there, but not well communicated yet. If nobody discovers and tries this new way of interaction with brands, the potential of this technology is not going to uptake. There are some critical facts in this respect: 76 per cent of German respondents didn't know what a chatbot is or have never heard of it, according to a recent survey conducted by YouGov.
Another important flaw is the discovery phase. For instance: Messenger is supposed to integrate thousands of bots, however it is still not clear where users can find them. If someone is curious about it, here is a dedicated list.
Our 5 Reading Tips of the Week
Post aus Japan: Künstliche Intelligenz, japanischer Stil [Heise]
Wie Elon Musks OpenAI-Initiative künstliche Intelligenz sicherer machen will [t3n]
Durchs Schaufenster betrachtet [sueddeutsche.de]
Chatbots im E-Commerce [One-to-One]