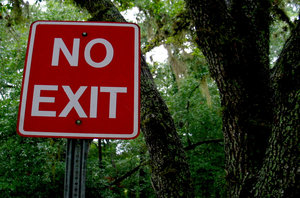 "Let travellers embark on their journey" – The current exit intent pop-up trend is ignoring this motto. On the contrary, these little windows hold up everyone wanting to exit a site. What initially sounds annoying looks very different on paper. Users of the marketing tool are reporting raised conversion rates and higher sales. Thanks to exit-intent the cost of the tool is supposed to be recuperated within a few days, at least according to providers.
Of the users who have already placed articles in their shopping cart, 67.1 percent break off the purchase process. Additionally, a total if 95 percent of users leave a website without taking action. This is where the exit-intent solution is supposed to come into play. By live tracking mouse movements, it is possible to determine when a user is about to exit. Then a window pops up before the click on the x in the browser tab.
It is exactly undecided visitors, unable decide on an action, who are lured back in with the pop up. The opinion of the undecided user is supposed to be changed. What exactly should be shown in the pop up depends on the current marketing strategy. As a provider of exit intent solutions, Picreel are at the same time a good example for using exit intent. For example, an integrated input field asks for a users' email address or references current offers in the shop with the corresponding coup code.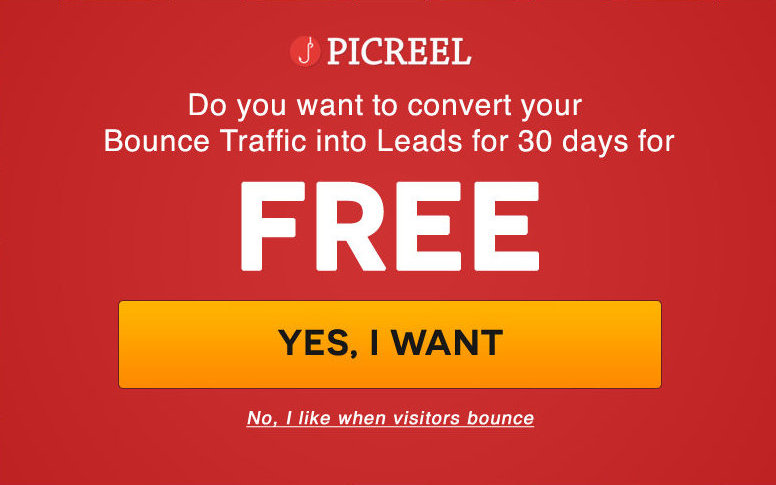 According to Angron, websites, such as MaxCDN and Eisy have been able to raise their sales/click rate by more than 20 percent. Alongside providers with fees, such as Yieldify and Bounce Exchange, shop operators can also make use of free alternatives. Examples for these are: Joemingna or the plugin for WordPress PopupAlly.
The light and shade of pop-ups
AdBlocker is helpless against the exit intent pop up, which makes this simple tool more attractive. On the other hand, shop operators have to ask themselves is the pop up will be fruitful in the future. In the face of the increasing rate of purchases made via mobile devices, a functional solution has to be found for smartphones and tablets etc. Apart from anything, if the tech savvy user exists a browser tab via the shortcut "Ctrl + W," the exit pop up can be got around and the user not reached.