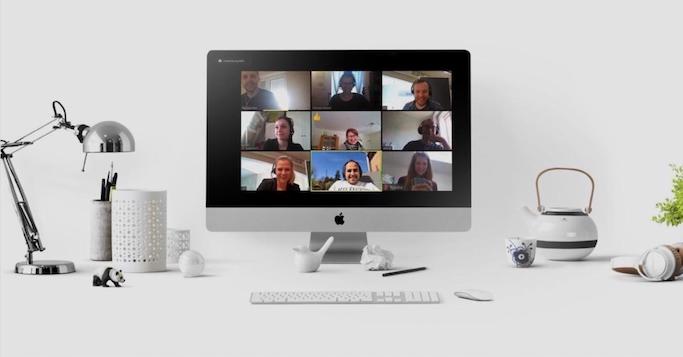 For centuries, access to education was a question of gender and origin: women have only been allowed to study since 1908. Even today, it is still true that those who come from a wealthy, academic background are far more likely to obtain a PhD. To put it differently: only one in every 100 first-time students gets a PhD.
E-Learning: Advantages of »Blended Learning«
E-learning programmes have considerably changed the educational landscape for about 15 years, albeit more slowly than expected. However, it is not only formats such as Udemy that are successful as purely digital offerings. It is especially formats that know how to combine online and offline courses that have also established themselves. This is called »blended learning«.
The advantages of this combination are particularly important for working people: the seminar location (one's own desk) is not far away, but one can still be in contact with other participants and the speakers. Furthermore, the costs are reasonable and transparent.
Another positive aspect is the modular structure of the e-learning programmes and the combination of theoretical and practical aspects. Recordings also make it easier for participants to catch up and allow for asynchronous learning.
Blended learning enables different presentation formats. Participants directly explore the opportunities of digitisation and are encouraged to think in a digital way.
E-Learning: Companies Can Benefit
The guarantee for success of any company is the expertise of its employees. However, this is exactly why they not only have to be challenged, but also supported. Regular training courses, particularly in the field of digital transformation, are essential to the overall development of a company.
Unfortunately, employer-provided training still receives too little attention in many German regions. Programmes with e-learning components can lower the hurdles in this regard since an employee can devote several hours to training courses while still being present at his or her place of work on a part-time basis.
E-Learning: Tackling the Gender Gap
However, e-learning is not only playing an increasingly important role in terms of employer-provided training. Pupils have also shown great interest in on-screen learning – not only since schools have been closed.
Imparting knowledge about digital topics – whether it is learning how to code or developing an understanding of networking and IT architectures – gets far too little attention in traditional teaching.
As a result, it comes as no surprise that companies complain about a shortage of skilled labour or that there still is a gender gap between STEM enthusiasts although it is proven that girls are just as talented in maths, physics or computer science as boys. Perhaps e-learning can help in getting people excited about certain topics that go beyond stereotypes of group dynamics.
Our 5 Reading Tips Of The Week
Soziale Herkunft bestimmt die Bildung [Zeit]
E-Learning & Remote-Business [dotSource]
Große Regionale Unterschiede bei der Weiterbildung [Bertelsmann Stiftung]
Das bedeutet Blended Learning [blink.it]
E-Learning-Plattformen: 50+ starke Tools, Apps und Links, die dich fördern [t3n]