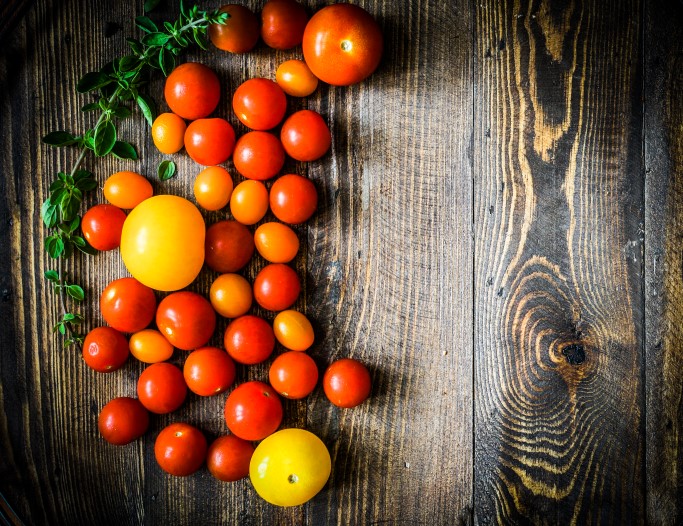 The degree of digitalisation of a society can be measured by the amount of everyday activities that turn digital. This is one of the reasons why Handelskraft carefully gauges the state of the e-food market and regularly follows the exciting online food offensives that traditional German supermarkets (Rewe, Lidl, Edeka, Aldi and Kaufland) have been waging in the last years months with an eye on the forthcoming opening of Amazon Fresh in Germany.

The last one to take a step forward in this fierce race has been Kaufland, which is testing a new delivery service in Berlin. With this, Berlin shoppers have four supermarket chains to choose from in order to order fresh food online and receive it right to their door at their convenience.
Kaufland's innovative move: a central fulfilment centre
In order to deliver groceries in Berlin from Monday to Saturday (between 7am to 10pm), the supermarket chain, contrary to what was expected, decided to innovate and to bet on an Amazon-like fulfilment centre, unlike the competition, which commission the ordering purchases in existing stores instead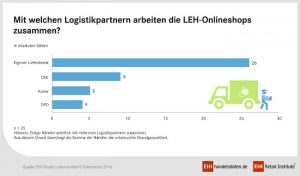 Furthermore, to reinforce this service Kaufland has not only joined the "own fleet club", what is increasingly popular between online groceries, but it is also expected to offer a large fleet ready-to-go at the central storehouse's doors.




This smart but risky move exemplifies one of the most en vogue attitudes towards digitalisation and clearly shows how serious Kaufland is with its online offensive.

Shaking the competition
Kaufland is improving the offerings available to date in a wide range of categories. Competitors, tremble!:
The range of products shoppers can choose from is currently at 10.000 items. A number clearly higher than Real, one of its competitors, that offers 5.000 products.
Although the minimum basket value is the standard 40€ as with competitors like Rewe, Kaufland offers deliveries free of charge when the basket value is over 100€, what might hurt especially Rewe, as they decided to remove that discount not that long ago.
Kaufland is also putting a lot of efforts in their promotional stage with the objective of gaining new customers. They are lowering the delivery prices by offering the first three online orders for free (although they are charging the so called drinks-fee in the last one) and they are also offering 10€ discount for the first order.
It is also important to note that Kaufland is also planning to offer pick-up stations, although those are not operative yet.
E-Food Market is still in love with PC
We are seeing a lot of movement within the E-Food market. The traditional players are seeing at last potential in the online channel and are taking the leap to the online world.
However, according to the last study commissioned by EHI, based on the answers given by 35 supermarkets (specialist traders, supermarkets and subscription traders), they are not taking advantage of all the possibilities digital brings.
A significant trend is, for instance, that online supermarkets are still focused on desktop. Only 10 of the 35 online supermarkets surveyed have a mobile website. And only 5 have an app optimised for smartphone or tablet available.
Amazon Fresh goes offline
What we can observe is that traditional players go online desperately, and pure players go offline to strengthen their online services.
Amazon, which expects to have 100 pop-up stores around USA by the end of next year, is planning to expand its grocery business with new convenience stores and, attention, similar to Kaufland, to offer drive-in locations for those shoppers that prefer a quicker checkout or simply like collecting their shopping on their way to home.
The takeaway is that those who keep on innovating, assimilating the "trial and error" approach have the course of progress in their hands. We will keep an eye on Kauflands experiment and on how Amazon's offline plans are taking shape. Stay tuned!
Our 5 Reading Tips of the Week
E-Commerce: "Wenige mit einem guten Gesamtpaket" [Logistik Heute]
Amazon FBA Challenge: Produktsuche 2.0 mit "Fair Reports" [Basic Thinking]
Kein leichtes Spiel gegen deutsche Discounter [Handelsblatt]
Here's Why Amazon Might Be Opening 'Convenience Stores' [Forbes]
Wal-Mart, Kroger Strive to Counter Amazon's Grocery Challenge [Wall Street Journal]