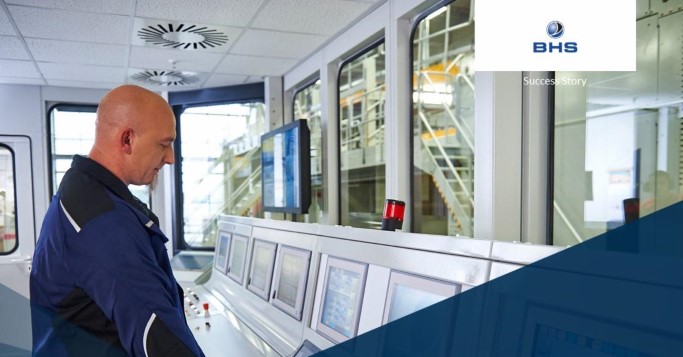 In the early modern period, ironworks were built all over Europe. Historians consider them to be harbingers of the industrialisation. Such an ironworks was opened in Weiherhammer in the Upper Palatinate region in 1717. Today, it has grown into a globally operating company that is the global market leader in its industry: BHS Corrugated.
BHS Corrugated Maschinen- und Anlagenbau GmbH is headquartered in Weiherhammer, has 2,500 employees and is represented in more than 20 countries worldwide. The Bavarian company specialises in manufacturing complex machines and corrugating rolls that can be used to produce cardboard boxes – and in times of booming e-commerce worldwide, it is impossible to imagine people's everyday lives without cardboard boxes.
Corrugated board can also be used to make many more innovative items. Speaking of innovations, BHS Corrugated, the tradition-steeped company that emerged from the early modern ironworks, is well-known for promoting innovation and shaping industry standards: for years, it has been cooperating with researchers, universities and colleges and has successfully tackled digital change together with digital agencies. The success story we are presenting you today gives you a good idea of how this has been achieved.
Digitising and Automating Complex Structures for B2B Commerce
In the engineering & manufacturing industry, innovation has played an important role ever since. Even in the age of digitisation in plant and mechanical engineering, solutions are being promoted that are new but demonstrably optimise processes.
BHS Corrugated operates in the B2B sector, and it is precisely in this sector that more and more companies now rely on offering their products via high-performance and user-friendly online shops although – or precisely because – their products are highly complex and personalised. By using digital channels, orders can be received at any time. This is an important factor, particularly for globally operating companies.
BHS Corrugated also pursued exactly this goal. With a competent digital agency as its partner, the company wanted to develop a modern digital experience platform to enable its customers to make online purchases. The first step involved the reordering of spare parts as well as the management and maintenance of active BHS Corrugated machines. Moreover, it should also be possible to configure and purchase new machines via the platform.
Digital Transition Roadmap as Success Factor
Building a digital experience platform is a complex task. After all, the goal is not just to create an online shop, but to put all the systems in relation to each other and to design ideal processes.
The cooperation between BHS Corrugated and dotSource thus started with professional consulting, followed by joint workshops. During these workshops, the company's objectives were defined and a suitable system had to be selected. Afterwards, a concrete digital transformation roadmap was created to be able to successfully carry out the project.
Once all of this was done, things got more specific: dotSource designed and implemented the new iCorr® shop in close cooperation with BHS Corrugated. It was created based on SAP Commerce, which is connected to the system landscape of the plant and mechanical engineering company via interfaces, thus forming a digital platform and ensuring optimal interaction with the ERP.
Digitising Sales and Service for an Excellent Customer Experience
Step by step, different customers, sectors and countries got access to the iCorr® shop – and it is continuously optimised. The platform replaces order acceptance via telephone and e-mail as well as manual order entry in the ERP system. This reduces the workload of employees, automates and accelerates processes while also improving the shopping experience in B2B. The online shop has already been launched worldwide. Since then, the rate of online orders has doubled.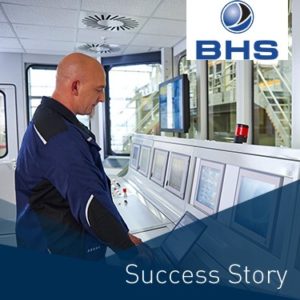 Are you interested in more details and background information? The entire »Selling Corrugators and Offering Services: Digital Platform for a Large Mechanical Engineering Company« success story can be downloaded for free here!