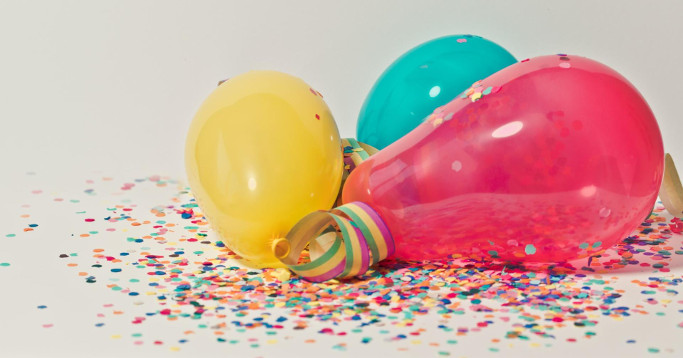 Digital is better! In fact, in 1995 the band Tocotronic's debut album made that claim with their album name. Kind of ironic, considering that at the time, cell phones were as big and heavy as bricks. Just a few years later, Boris found his way to the internet. "Am I already in it or what?" He asked naively, pointing the way to the digital future. Then the dotcom era, during which network pioneers were sure that digitisation would go quickly.
But that couldn't be further from what happened because technical innovations were geared towards an exponential growth of computing power through computer chips. It was only a matter of time before we could only remember the analogue, grey past. Unfortunately, it's often said that in desperate times, reality doesn't keep up with our visions. In the broad spectrum of digital transformation, for example, you move between a lot of hot air and not enough visionary best practices.
Screw down digital expectations
"Lower your expectations!"from a consultation POV means, when you want to cut down on the notorious dissatisfaction from executives of manufacturers and retailers. You shouldn't expect big change from just one go. Processes and changes take time. You have to swim through an ocean of tears in order to see land again. But always keep an eye on the goal! Great, you finally have a bunch of metaphors for your situation. Now there's just room where broadcasters were, after all, paying a lot for such profound messages.
According to my observation, afterwards, the same thing often happens. PowerPoint slides about digital transformation initiatives are getting prettier and the vision more rhetorically sophisticated. Honestly, the latter often only means putting the term "customer" at the centre. But hey why shouldn't "lower your expectations" apply to me as well?
Nothing changes with meeting "culture", agenda setting, and appointment prep from specialist departments. Workshop presenters? New methods? Timeboxing? Turning off laptops and phones to focus? Duh, anyone can do that! Because only with change (transformation!) does it mean that the sentence "well we've always done that," shouldn't apply.
Escaping your comfort zone
Every other euro Amazon gets. Google's Mobile First Index and mobile user behaviour are forcing people to think in a mobile-first mindset. Sustainability means checking your own business model for competitiveness and cooperation in the GAAP economy and, if necessary, adapting it accordingly. This is clear for new market participants, startups, and younger companies, but change is also possible for older, traditional companies.
My current favourite best practice is a manufacturer of printing presses and offset web prints, manroland web systems. In 2017, they unobtrusively presented themselves during an expo session at K5 in Berlin, just as you tighten your own marketplace. You want to start small and see if customers accept the new offer before investing too much time and money. Wow, an MVP! In the flesh! Not just a strategy PowerPoint!
The reason for the marketplace initiative: manroland web systems was repeatedly asked for advice by its industrial customers. Which colour or paper type ensures the best print result? Where can you get these goods? Again and again, manroland established contact between its own customers and third-party providers. Why not make the goods around successful industrial printing accessible and directly purchasable?
For manroland web systems, this seems to have been the trigger for innovating their business model. Why settle for a market share of more than 50 per cent in newspaper printing presses and just under 80 per cent in the commercial web offset press business? That's the spirit!
In addition to the marketplace, manroland is currently entering product photography. The challenge of high-quality industrial product photos existed for the manufacturer itself. The solution was individually manufactured at the end with a partner. But instead of just solving their own problem, they now offer third-party vendors and marketplace participants product photography as a service including logistics. This will certainly not be a new core business but will lower investment costs for the product photo booth and increase the marketplace quality at the B2C level.
Getting things done
The manroland case shows that there is in fact substance behind the marketing slides about digital transformation. The difference between hot air and best practice is clearly the "execution" in order to stay in the goals of the consultation.
Concretely, change helps. You should stop giving departments and staff more on their to-do lists during the digital transformation. More importantly, you should be telling them what NOT to do! What do we have to let go of to be more successful? It is worthwhile working together to develop such lists in order to identify specific conflict lines and needs. Then leave the laptop behind at your meeting and focus on a vision. Without PowerPoint.
I hope that K5 offers up something just as exciting this year as well. Anyone who would like to find out about Not-To-Do Lists on site should meet at stand 64 and can participate in our ticket raffle for free at the conference. At this year's Expo Stage, Yves Lüthi from Geschenkidee.ch will talk about the actual implementation of their chatbot.
Transform to excellence
In order to meet the demands of networked customers, whether as consumers in B2C or business customers in the B2B sector, entrepreneurs need to think outside the box. On just under 100 pages, Handelskraft 2018 offers views into future commerce between the marketplace and its own platform, providing insights into excellent omnichannel user experiences and demonstrating the potential of the world of data from blockchain to predictive analytics for businesses. Handelskraft 2018 »Moving Towards Digital Excellence« shows all of this and is now exclusively available for retailers and manufacturers to download. Request a download link, here!