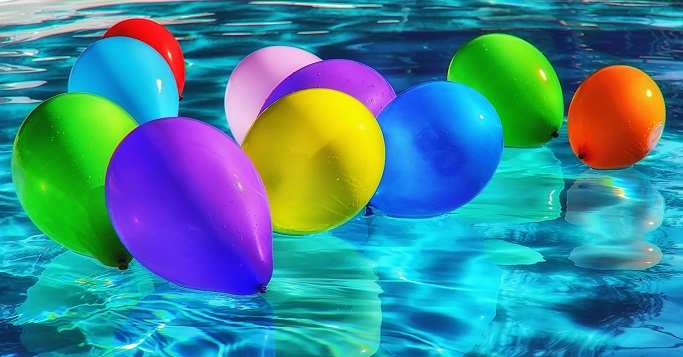 The success of a digital platform is mostly dependent on how well it plays with other systems. But how can a platform develop solutions independently? In the fourth part of our »Digital Platforms« series, we explained to you what systems SAP C/4HANA consists of. At the end of the series, we'll show you how individual solutions create a digital platform. Keyword: Integration.
Merging into a single entity
There are various approaches to linking and integrating cloud-based solutions. These include SAP Cloud Platform Integration, Cloud Platform Open Connector, Integration Content via i-Flows, and Open APIs.

The goal is to link to all SAP applications so that one solution can easily access another's metadata.
Metadata is ordered records that contain information about features of other data. The metadata of a computer file is, for example, the name, the creation date, or the file size.
Complex system landscapes
System landscapes are complex and very different in many companies. So it needs efficient interfaces. The Cloud Platform Open Connector provides over 150 such connections for third-party applications. These apply to both cloud and on-premises applications.
SAP Cloud Platform Integration connects cloud-based solutions in on-premise and cloud systems. It's an iPaaS application. The platform integrates ready-made processes and multi-level security levels. SAP refers to these processes as integration packages that support both data and process integration.
The prefabricated process flows, including integration flows, contain logical and technical routings. An i-Flow is always linked to an adapter that defines the connection to the respective system and the individual process steps.
These include, for example, the adapters of SAP's own CRM software, various office applications, on-premise solutions, mobile and cloud-based applications and well-known social networks, such as Twitter or Facebook.
With the help of the integration content designer, you can also develop your own i-Flows.
Integration in practice
Within the C/4HANA platform, there are already links between participating systems. The SAP Commerce Cloud includes functions of the SAP Sales and Service Cloud, such as ticket systems. Furthermore, Commerce Cloud synchronises its customer data into the Sales and Service Cloud. The aptly-named Data Hub makes this exchange possible.
The SAP Marketing Cloud is also connected to the Sales and Service Cloud. In addition, all new information about contacts and offers will be synced into the Marketing Cloud. In various service scenarios, users of the cloud have access to the data stored in the ERP system, such as invoices and offers.
Using the SAP Marketing Cloud we'll show you how a digital platform can create competitive advantages. As part of a customer engagement strategy, the customer is at the centre of all the decisions. A company should, therefore, consider using social networks for information gathering.
SAP Cloud Integration provides access to information published on social networks such as Facebook. The extraction of data is based on keywords or user data. Companies receive feedback from their customers on products, assess the value of their corporate brand, and identify interests and trends.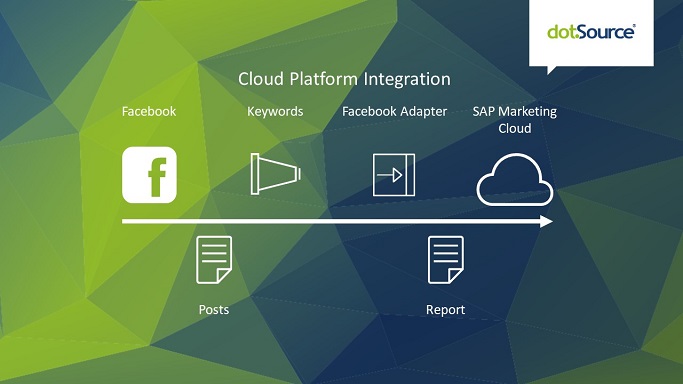 Information is collected using predefined keywords and sent to the company in conjunction with the SAP Facebook Adapter. Once the data has arrived in the SAP Marketing Cloud, the contacts are subdivided into specific topics. These segments are then added to an individual campaign. Via social networks or by mail, personalised content is then sent to interested parties or customers.
The advantages of interfaces
Matching the SAP cloud products with each other requires fewer interfaces to connect the systems. The architecture of the digital platform is more flexible. The advantage is obvious. Interfaces to the different databases and systems do not have to be programmed, but only activated and adapted. The configuration usually takes place via a graphical modelling program.
Here are the previous parts of the serious:
B2B gets digital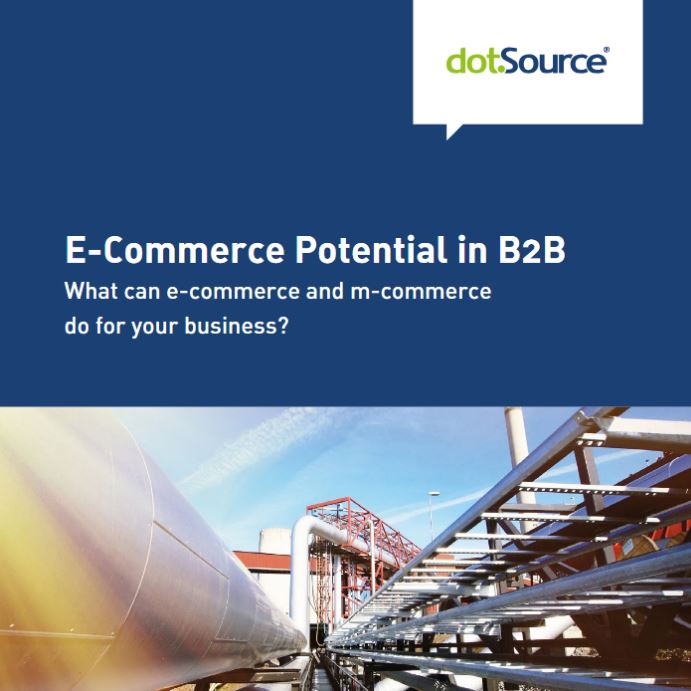 Our white paper »E-Commerce Potential in B2B – What can e-commerce and m-commerce do for your business?« helps companies with the building of e-commerce competence, in order to stay successful in the digital world. Relevant facts and figures show the importance of e-commerce and m-commerce as channels, which not only boost sales and growth but also reduce complexity.
In order to demonstrate how outstanding features can simplify the customer journey and promote purchasing decisions in complex landscapes, the topics of user experience and usability in the white paper are also of central importance. If you want to write your own digital success story in B2B, you can order the white paper here for free!