Data, data and more data. Before getting crazy, think wisely. In the digital era, customers and organizations have a plethora of data at their hands. The customer journey is becoming more complex and hybrid. The shopping experience is influenced by multiple touch points and companies need to anticipate their actions so that they can create valuable offerings to their potential shoppers.
At this point, it is when CRM (Customer Relationship Management) systems start to play a decisive role nowadays because, beyond their classic support of collecting and analyzing data about customers, CRM software, like Salesforce says, has to be seen as a connecting tool, or, as a way of doing business, like Zoho points out.

Brands can transform customers to evangelists using CRM tools, for example, by implementing integrated apps used by food delivery services for last minute order changes or by offering personalized discounts or promotions at specific moments based on the shopper's order history and behavior. That is the crucial aspect, connect all data to improve even in real-time customer experiences and enhance loyalty.
Precisely, the reality of multichannel touch points is presenting some problems of management. According to Salesforce's "Connected Shoppers Report 2015":
» More than 80%" of consumers research products online before making in-store visits, although far fewer see any connection between stores' online or mobile channels and their brick-and-mortar channels. «
Why CRM becomes mission critical?
In order to solve this problems of coordination a massive list of CRM tools are in the market ready to make more profitable, effective and harmonized your sales, marketing and customer support strategies. Hereafter, we are going to deepen a little bit more in the main benefits of implementing CRM software:
Drive sales, boost new business.
Reduce the noise and keep clear the organizational-level data. It helps you to merge all client information into one easily accessible client interface. This gives a one and only view of whole client life-cycle, from fundamental personal information to recorded communications with staff.
Automatise performance, saving time and efforts, reducing costs. It is important to direct the efforts only to critical tasks. It is important to be concrete and effective that's why it is important to track performance and productivity.
360 degree view of shopping experiences. It is important to integrate and monitor every step and habits of every customer to get to know them in order to be consistent in every channel. This can also allow brands to anticipate with smart offers and promotions in the right moment the shoppers' purchase decision, delivering improved shopping experiences.
Multiple CRM system for multiple needs
There are many CRM tools in the market nowadays so your choice will depend on the size of your business and what you need to accomplish, here we are going to offer you a small sample of the most popular ones:
Salesforce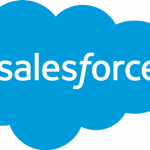 The Salesforce cloud is a leader in on-demand customer relationship management. The all-in-one system offers a broad suite of CRM applications for small, mid-market and enterprise organizations, with a focus on sales and support.
It offers a very user-friendly interface, the navigation is simple and all the data is displayed in a simple way. Good collaboration features, individual parts of the program are efficiently interconnected.
It is 100 percent online-based (therefore accessible from anywhere).
Social media can be used out of the system.
Data in the cloud is encrypted.
ISO certified, open interface systems for access to numerous systems (eg ERP system).
Awarded by Forbes (three consecutive years) as the most innovative company for automating sales processes.
Zoho CRM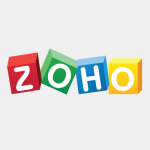 It is an advanced and customizable CRM system, feature-rich for small and medium-sized businesses at reasonable price, what makes it very competitive against Salesforce.
It offers a free package with good functionality alongside four paid CRM packages. The free edition, which is restricted to just 10 users, comes with basic sales leads, marketing, and customer-support automation with reporting and forecasting tools.
Zoho CRM is easy to understand, if you are already familiarized with CRM software before.
The interface is not as intuitive as others and the workflow is a little difficult to follow.
The Zoho CRM mobile app on Android and iOS lets you view reports, access contact details, edit accounts and leads, and work with the reports.
You also get offline access, which is unusual.
Mobile and cloud solution.
Sugar CRM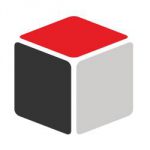 Sugar CRM is one of the best known names in the industry, especially among midsize and small companies. In 2015, they took the leap to conquer large enterprises with its reimagined CRM platform.
Their latest version Sugar 7.6 combines the best-in-class business process management (BPM) with a consumer-grade user experience across all devices to automate complex business processes and help people "connect i2i" — individual-to-individual.
High functionality and high automation possibilities, both for marketing and for sales.
The operation is less complex than many other comprehensive solutions in the industry.
Mobile version.
Cloud based.
PC Magazine readers voted SugarCRM the best CRM system in PC Magazine's Business Choice Awards.
Nimble CRM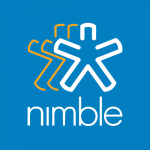 Nimble is a simply smarter social CRM for small-medium business which uses both online and mobile platforms.
It brings together your contacts, communications, calendar, and collaborations in one easy-to-use simple platform, getting the information from the most popular social media channels (such as LinkedIn, Facebook and Twitter) and then automatically synchronize this feature to your business contacts.
It runs on Windows and Mac systems, in addition also in the web browser, Gmail and Outlook.
It works among others with Hootsuite, Facebook, Twitter, Instagram, Angel List, Google+, CrunchBase and Salesforce, Foursquare and Swarm.
In a nutshell, with an ever increasing customer expectation and data surfing around the wires, there is a need for companies to adopt new business services and strategies totally customer-orientated. CRM software, if it is used wisely, can illuminate the path to: a more automatized workflow and organizational-data, a more tailored shopping experiences and, in short, to boost your existing or new business, enhancing sales and marketing to succeed.
Our 5 reading tips of the week: