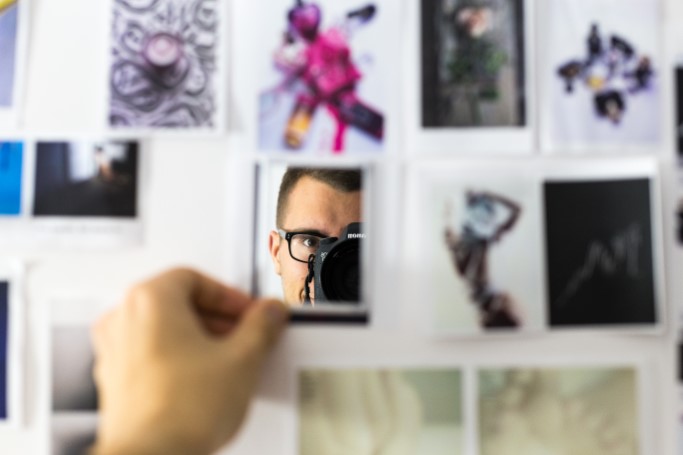 Nobody's gonna buy something online without information about a product. Descriptions, but above all pictures and videos depicting the real goods, are there so that the consumers receive a realistic look at products and then make a purchase. Images are virtually the shop window of a stationary store, but more detailed and specific. The success of an online business, therefore, depends on the quality and accuracy of product images.
Customers are increasingly looking for real and eye-catching product information before making a purchase. Colours, dimensions, ratios, extras, and presentation suggestions must be individually adapted to the different variants and models. The richer the range, the greater the photographic effort.
This represents a significant implementation problem for growing digital companies that have a large product catalogue. So how can retailers and manufacturers mass-produce high-quality images for their online shops? Three letters: CGI (Computer Generated Imagery).
CGI: Computers doing what?
Digital image technology and the creation of a CGI database seem to be the solution to these challenges. But what exactly is it?
The Computer Generated Imagery (CGI) technique uses three dimensions to create variants of images, image views, backgrounds, etc., to differentiate such images from other graphics.
But that's not new. For several years now, Hollywood has used this technology fantastic creatures, fierce battles, and magical worlds to life. The result is spectacular and, most importantly, realistic looking scenes. For example, Jurassic Park and Toy Story were produced using this technology.
The advantage of CGI in e-commerce is that it allows you to customise all conceivable features of a product faster and more conveniently. Especially for furniture, fashion or cars, the use of this technology is particularly interesting. The CGI Content Lab Director at Otto, Tobias Nientiedt, justifies this as follows:
» "If we offer a sofa in three sizes and eight colours, and perhaps add four shades six months later, we can use CGI to quickly and easily enable our customers to see all the variations in the exact colour and tone to look at every conceivable surface in a variety of backgrounds." «
Why should online commerce use this technology?
IKEA has benefited from 3D images for the last few years. In 2014, 75 per cent of the products were already equipped with CGI previews. But now we know that the pictures look too good to be true.
Otto has also recently announced that the group is investing around 2.6 million euros in digital imaging technology. Thus, this traditional company wants to represent at least 70 per cent of their entire furniture assortment and 35 per cent of all other articles in home and household textiles with a form of CGI.
Benefits of using CGI:
Time and costs are significantly reduced.
Time-to-market is accelerated because the images of the entire product portfolio are available to retail and distribution partners and can be brought to the market more quickly.
Customer engagement and brand awareness are increased.
Emotions are even more evoked when shopping online. With less effort, retailers and manufacturers can best emphasise the benefits of a product and create the right buying atmosphere for the customer.
Variations of hue, texture, and environment of the same product can be integrated without significantly increasing the general cost or time-to-market.
CGI as a basis for augmented reality
CGI is becoming increasingly important in e-commerce as it brings incredible advances in content efficiency, effective branding, and site usability. CGI not only forms the basis for 3D images but also for another cutting-edge technology: Augmented reality. In fact, Otto wants to develop an app in collaboration with Google and Apple so that users can test certain furniture in their own homes.
To better understand this mix of technologies, check out this educational and impressive example from The Weather Channel. The clip blurs the line between CGI and real news (content).
The real dilemma is: Are pictures and images real or retouched? It might not always be welcome in a world where authenticity is higher in demand. As long as the features of the products reflect reality and don't confuse consumers, CGI could be a very exciting and practical solution for retailers and manufacturers.
Our 5 reading tips of the week
Otto steckt 2,6 Millionen Euro in digitale Bildtechnologie
Scholz & Friends startet Klosterfrau-Imagekampagne [WUV]
Accenture kauft Game-of-Thrones-Effektemacher [Handelsblatt]
Alibaba e-commerce merchants turn to AI for content creation [ZDnet]
Und raus bist du: Wieso wir ein Mieterschutzgesetz für Onlinemarktplätze brauchen [t3n]