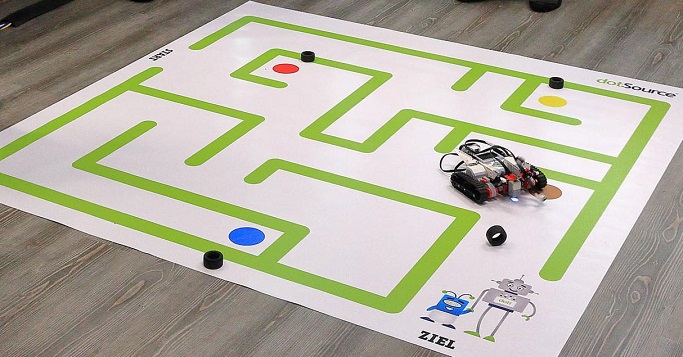 In 2013 Angela Merkel, Chancellor of Germany said that the Internet was »new territory for all of us«. After that, concepts emerged that should've advanced digitisation in Germany. In 2016, this request from the Federal Chancellor followed: »I believe that the ability to code is becoming one of the basic skills for young people, alongside reading, writing, and arithmetic.«
But not much has changed for German students. But is it even necessary to put coding on a par with reading, writing, and arithmetic? Or will this »new« skill soon no longer as necessary as many currently believe?
Establishing coding in schools
For the youngest students, new courses shouldn't necessarily focus on learning programming languages like Java, HTML, or C ++. Rather, children should learn the logic necessary for programming. »Cubetto« is a great example of a game that can teach kids and hone these skills. With individual blocks, commands for a small wood robot can be created.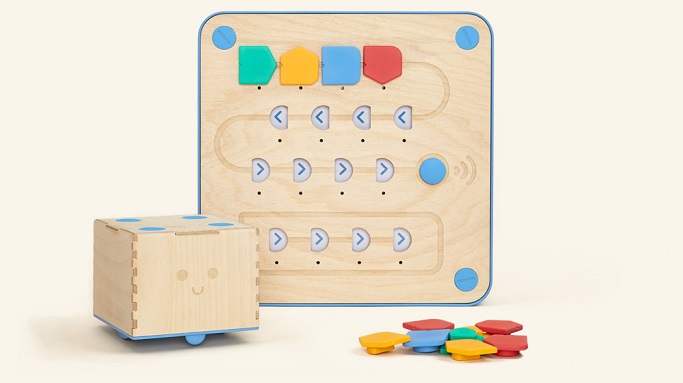 Source: Cubetto
For the older kids, they can actually start learning the basics to code small programs. The focus here shouldn't be on the creation of large projects but on the understanding of the big picture behind the programming.
Coding in international schools
A look at other countries in the world shows that there are also shared opinions about coding in schools.
China
Unlike what you might've thought, coding in Chinese schools is not a compulsory subject and is rarely offered. Many Chinese parents, however, are convinced of the importance of this ability and are sending their children to private classes.
»Even Tim Cook says learning coding is more important than English as a second language. I prefer these programming courses because they gave my son the chance to solve problems with his own logic. And all this happened in a game,« says Zhu Ming, father of an eleven-year-old boy who received private coding lessons.
Israel
A shortage of skilled workers isn't just a problem/topics for us here in Germany. Even Israel is trying to master this problem. Digital natives are being sought particularly in the IT sector and in start-ups. That's why digital education for youth is high on the agenda of the Israeli government. In cooperation with numerous universities, a large number of workshops are being created. In open spaces, students can work on their own projects and receive support from experts.
Estonia
When it comes to coding in schools and advanced digitisation, our Estonian friends can't be ignored. Whether digitising health care or the state apparatus itself, Estonia sets the tone for IT topics in Europe. As early as 2012, Estonia established the coding as a subject in its schools. And the classes start in first grade!
Estonian project manager Ave Lauringson says: »We only have 1.3 million people, so it's very easy to develop such projects. Estonia is like a small model country to launch new projects like this one.« But she adds a note of caution: »We dare to do something, but we do not know what's going to happen.«
The latest figures show that this venture is worthwhile. No other country has as many start-ups per resident as Estonia. And these are also very successful. With a large number of so-called Unicorn companies, start-ups with a market value over one billion dollars, the small East European country is drawing attention. A great example is Skype.
Coding in schools – Just a waste of time?
Even in Germany, experts aren't quite sure whether the introduction of coding lessons in German schools makes sense.
»Anyone who can code can program – But what's urgently and painfully needed is an understanding of the interrelations of a digitally networked world and not its smallest building blocks. It can be roughly compared to the difference in knowledge between a city planner and a bricklayer if one has the goal to understand a city,« says Sascha Labo in his article »Learning to learn doesn't help« for Der Spiegel
Maybe coding won't be as important in a few years to us as it is today. Artificial intelligence and the evolution of digitisation could lead us to code more and more with our natural language. Learning a new language like Java would then no longer be necessary.
Our 5 reading tips of the week
Programmieren lernen hilft nicht [Spiegel Online]
Beim Thema digitale Bildung lohnt sich ein Blick nach Israel [Handelsblatt]
Get With the Program: China's Coding Kids [Sixth Tone]
Programmieren schon in der Grundschule [Deutschlandfunk]
Coding In Education [Open Colleges]