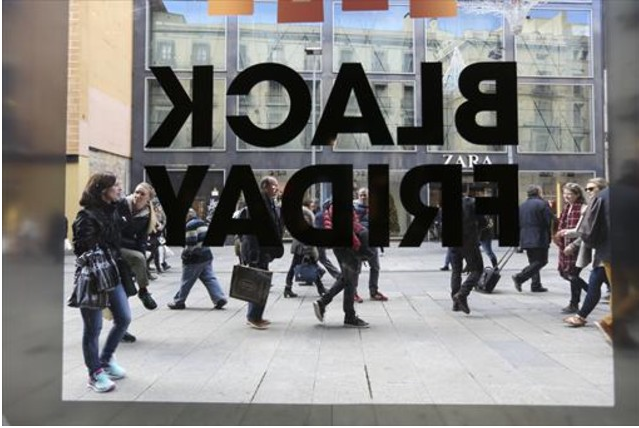 The traditional American 'Black Friday', ringing in the Christmas shopping season, has been developing strongly in Europe, reaching a new all-time record in sales this year.
Without question the biggest indicator to measure this success is Amazon. Their figures indicated that more than one million items were already ordered by Friday midday in Germany; consumer electronics, toys and consumer goods were among the most popular products.
Apart from the considerable sales volume, the biggest in history, and the increase of popularity among shoppers, it is important to stress that also the shops got into this American trend. According to an arvato SCM Solutions survey, based on the responses given by 41 online shops in fashion and beauty, approximately 1 out of 4 online shops participated in the 'Black Friday' using different strategies to attract their customers.
The main conclusions obtained from the results are the following:
Offer: 23 online shops offered discounted products and 2 offered a discount on their entire stock.
Discount amount: 63 percent of the shops participating used a fixed discount ("XY% off") with an average of less than 25%.
Duration: 41 percent of online shops made only one promotion day and 30% extended the promotion along three days or even more.
Communication: 67% of online shops used their newsletters or their Facebook pages to inform customers about their promotions.
Black Friday 2015 in UK: the £1bn mark breached in online sales
And we move from one record to another. The British people participated massively spending £1.1bn in online sales, 36% more than last year, according to data company Experian and trade group IMRG, making the biggest day of online shopping ever. Actually, Amazon reported that they sold more than more than 7.4m items in the UK, compared to 5.5m last year. Impressive.
Christodoulos Chaviaras, analyst at Barclays bank, explained to The Guardian that there are three new attributes which should be taken into account of this year's Black Friday:
Retailers were more focused on their promotional actions.
Their infrastructure, especially IT, was better prepared than last year.
Customers increasingly preferred online shopping from the comfort of home this year.
I have to conclude that Black Friday has been a total success for online retailers.
Black Friday, if used wisely by retailers, might be the spearhead of a successful Christmas season or, depending on results, an occasion to enrich and foster strategies for the next year. However, customers as well as retailers should also be aware that unbridled consumerism during this time of year may lead to inflating prices days before the Black Friday.
As a consequence, one question arises: why not promoting sales putting the stress on a new service, new collection, or a new feature? After all, Black Friday may also be seen as a good opportunity to make a difference and to stand out from the crowd.
Our reading tips of the week: