Who'd have thought it? In the USA, men have overtaken women in online shopping.
Looking at the abundance of new business models which the men, and only the men, have declared their new target group, this news does not seem so surprising. A good example is the service of DollarShaveClub.com. It isn't just the prices of the subscription razors there that are convincing, but the corresponding viral video as well.
Several start-ups are currently attempting to create a satisfying shopping experience for men and to overcome the hurdles which put them off classic shopping. Even if men appear to be a simpler target group, there is still room for improvement. It has been proved that women make the more satisfied online customers.

This should now change. The typical male shopping problems are being tackled head on. There are:
Shopping takes up too much time
Choosing and combining pieces of clothing is difficult
No desire to try on cloths in the shop
No interest in following trends, or learning about fashion
Razors cost a fortune
Online shopping + consultation = curated shopping
A concept which is gaining increasing attention is the so-called "curated" shopping. Like a personal shopper, stylists take over the choice of clothing and contact the customer via email or telephone for a personal consultation. Outfits put together in this way are then sent home as a parcel. The consultation is free and what pleases is kept.
Online shopping and style advice go hand in hand. Three start-ups: Paul Secret (Outfittery), Modemeister, and Modomoto are all already trying to break through with similar business models and to enthuse the German market for this kind of shopping. In January 2013 8select also started curated shopping for business fashion.
There is reason to be optimistic considering developments in the USA. Curated shopping is already highly successful there and the interest in shopping among young men is increasing, as the following infographic illustrates.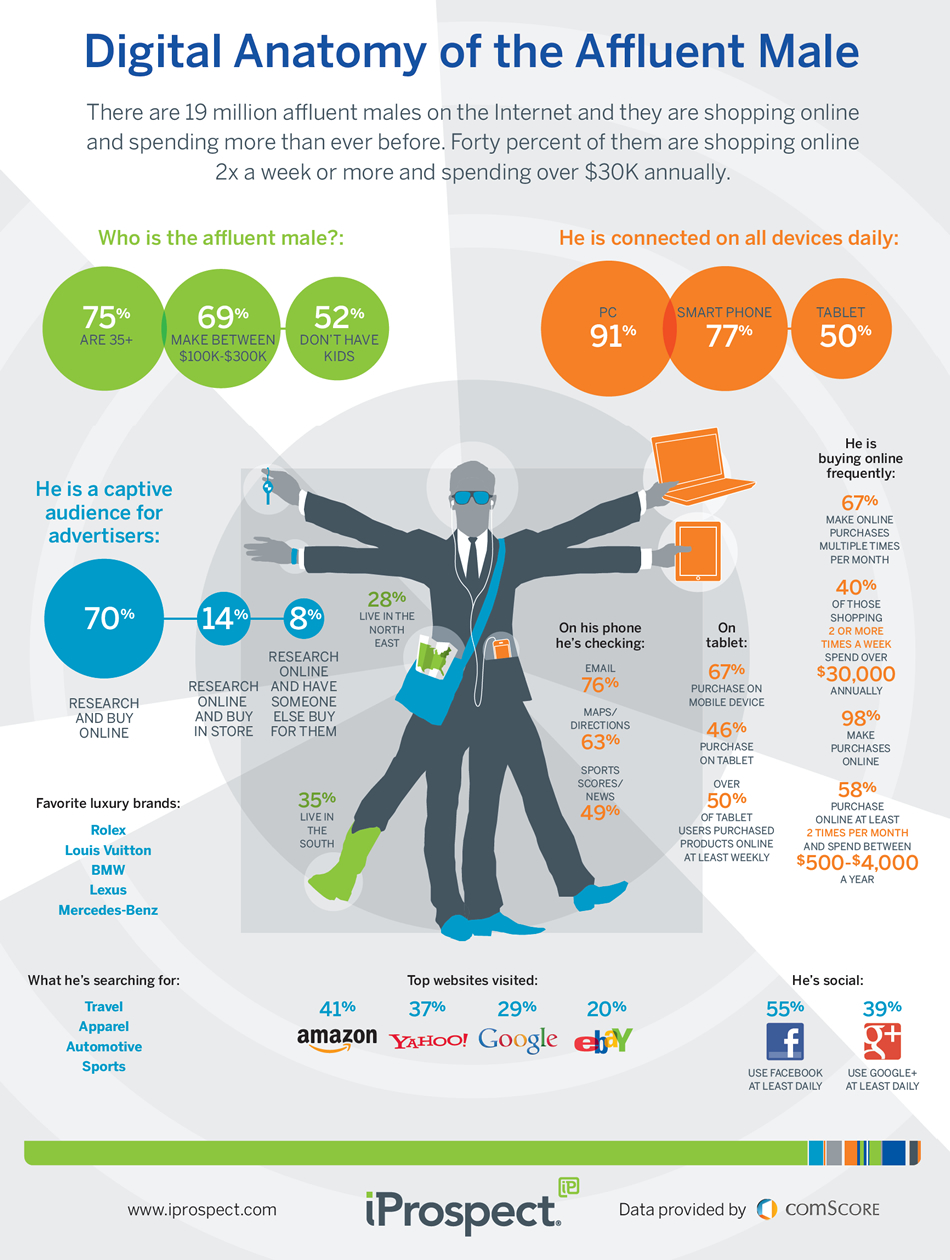 Conclusion
The shopping concepts of today for men are a trend; more and more innovative services from the USA are spilling over to us and that to German copy cats, target groups here at home can enjoy shopping consultation and cheap razors. The jury is still out on how large the interest of German men in curated shopping is.