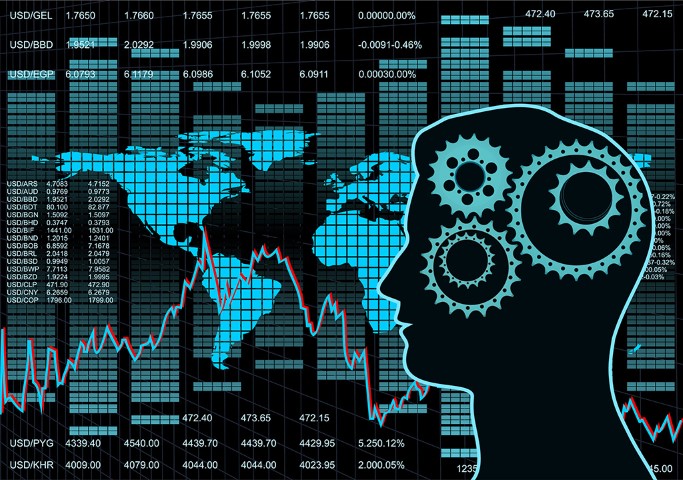 Internet is a free channel; however it does not mean that anything goes. For many years, the largest e-commerce platforms of the world (Amazon and Alibaba) have been looking the other way when fake products issues started to arise, undermining the reputation of online retailers and threatening the viability of many honest businesses. However that tendency has changed radically.

After Amazon gave the first moves against IP infringements, Alibaba has found the perfect formula to clear their e-commerce sites from intellectual property pirates: the use of advanced technologies (big data analytics and AI, among others) in combination with close collaboration between them and genuine brands, such as Louis Vuitton, Huawei, or Samsung, and relevant authorities.

Will this promising recipe redefine the way we are fighting against fraud, scam, and IP infringement? To what extent are companies adopting big data solutions and in which segments has big data taken off?
The power of big data analytics
» "The most powerful weapon against counterfeiting today is data and analytics (…). With our robust data capabilities, we are confident the alliance will accelerate the digital transformation in our global fight against counterfeits",

Alibaba's chief platform officer Jessie Zheng said in a statement recently. «
The figures cited by Alibaba about the operation 'Cloud Sword' and its subsequent upgrades speak for themselves, prompting the creation of the so called 'The Alibaba Big Data Anti-Counterfeiting Alliance'. According to Alizila, Alibaba's systems are able to scan up to 10 million product listings in a day, which helped the Asiatic e-commerce giant to remove over 380 million product lists and to shut down 180,000 third-party seller stores in 12 months ending last August.
Additionally, this alliance intends to increase collaboration and transparency among all stakeholders, to provide brands with enhanced channels of information sharing, and to encourage the exchange of antifake expertise and data among all the members.
Status quo and other use cases
According to some predictions, the turnover of big data solutions will reach 3,745 million € by 2020, what represents an increase of 67% in comparison with 2015.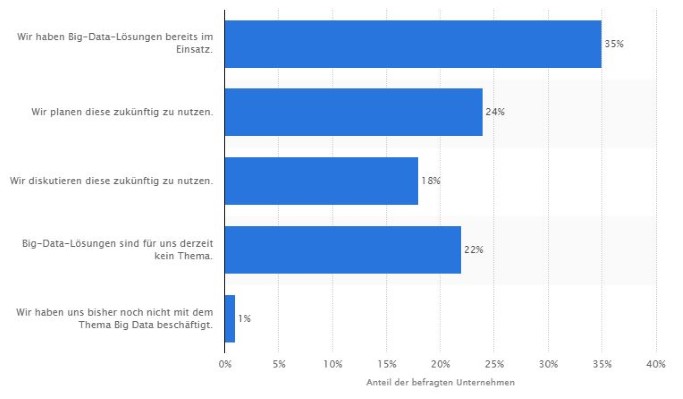 Similarly, German companies are making steps towards a widespread adoption of these solutions. Thus, 35% of German companies have already put big data solutions in place, and 24% plan to do so in the future.
Apart from being used for keeping e-commerce platforms free of pirated goods, there are many companies that have benefited from gathering and analysing real-time data, especially in the services segment.
Amazon and Uber are known examples. The first one is monitoring and observing every move users make on their site in order to offer products that match better with user demands. On the other hand, Uber is leveraging an algorithm-based 'dynamic pricing' approach to adjust prices according to traffic conditions on a real-time basis.
Furthermore, the use of real-time big data systems also leads to better performance and helps to take business decisions. It is the case of Walmart, where,ich thanks to monitoring sales performance in different spots, the analysts could trigger an alert to those grocery stores where the sales rates of certain products were too low so that the staff could check the state of those products. Once they realised that those products hadve not been put up for sale yet, they hurried up and placed them into the relevant shelves at the store.
The 'boom' of AI
Alibaba is also taking into account other promising technologies such as AI and machine learning. Optical character recognition as well as photo and logo analyses are helping them not only to identify pirates but also to have clear evidences against them.
Artificial intelligence has demonstrated a big potential in e-commerce and it will certainly have a prominent role in the future of this area, especially by personalising the omnichannel shopping experience even more and by making online marketing actions more effective. There are already available software platforms like The Hunt that allow users to upload photos and find similar and complementary products, ready to be purchased, thanks to image recognition APIs and algorithms.
Finally, voice-controlled virtual assistants (such as Alexa) are said to revolutionise the way we interact with machines, introducing the voice as the next-generation interface.
Our 5 Reading Tips of the Week
Space Invaders entzaubern die Hirnforschung [FAZ.net]
Die Verschmelzung von Big Data Analytics mit der IT [BigData-Insider]
Bessere Performance für Big-Data-Datenbanken durch optimierte Speicherarchitekturen [Silicon.de]
How Amazon Will Ride Big Data To $1 Trillion Market Cap [Forbes]