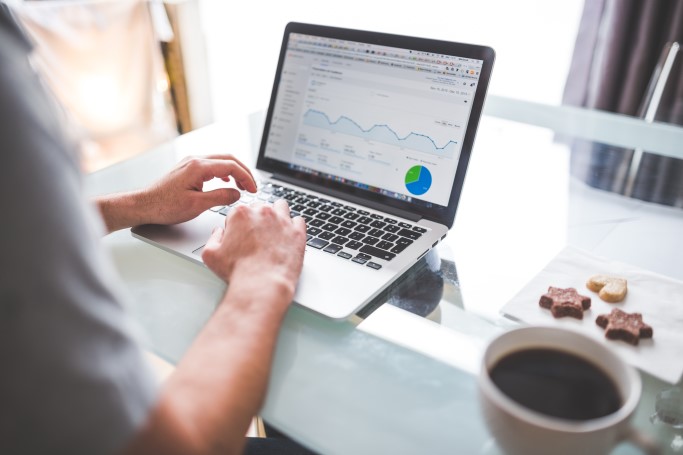 The power of artificial intelligence is raising expectations within retail. Consumers, retailers, and manufacturers rely on their advantages, namely cost reduction, productivity increase and process optimisation. And more and more departments are using intelligent software to increase their performance.
AI applications are not just found in factories or warehouses. Online marketing and advertising activities can also be intelligently automated. Google recently launched the AdSense Auto Ads, a machine learning system for advertisers. This system not only determines the types of ads that each audience sees, but also how those ads are placed.
In this way, Google wants to enablemarketers with its intelligent software, even without a lot of time and resources to reach the widest possible audience.
The widespread use of auto ads could make them one of the most powerful AI developments available. Nevertheless, questions arise: What changes are there and what are the effects of their use?
What is changing for advertisers?
Google's AdSense ads are already heavily automated. Based on website content, ads are targeted. The new update takes this process to the next level thanks to AI. In the new Auto Ad, as the name suggests, the AI decides how many ads are appropriate for a page and where they should ideally be placed. Which means that Google takes over the placement selection.
AdSense Auto Ads uses machine learning technology to identify the optimal placement for each page and determine which formats are likely to deliver the best results for each placement. If the system thinks a placement can "work well," it will actually paste it into the page and fill it with the appropriate format.
For those who used page-level ads (by specifying different types of ads based on a page's topic rather than an entire website), the code is automatically migrated to run with auto-ads. And those using Google's mobile page AMP service must use the code for AMP car ads.
My take away: The use of machine learning methods here is interesting, as it's not just about finding out where an ad is being played, but also how well it works, teaching the system how to better position ads in the future.
The impact: Less control for advertisers
The use of intelligent systems means less human intervention and less control. Here, however, there are some concerns.
Google promises that the loss of control is offset by more sales. In a beta test, publishers averaged 10 percent more sales.
Some beta testers are worried that their pages will eventually become overcrowded with advertisements and wonder how this could affect the user experience. According to AdSense engineering manager Tom Long and product manager Violetta Kalathaki, advertisers can specify which formats they want to use. Techcrunch has also asked if Google allows users to limit the number of units that Auto Ads can place on a page. The answer was that this topic is likely to be one of the aspects that will be evaluated.
In addition, there is always the fear that fake ads or other dubious promotions will be played.
As with any technology enabled by machine learning, results should improve over time. In fact, it's reasonable to assume that Google is using the findings from beta to further optimise its auto ads. Nevertheless, it remains to be seen whether this software will completely convince its target group.
Our 5 Reading Tips of the Week
Is Artificial Intelligence In Marketing Overhyped? [Forbes]
Maschinenlernen: Google unterstützt das Pentagon mit KI-Technik für Drohnen [Heise]
So beeinflusst KI künftig Google AdSense [Internet World Business]
Google lässt Künstliche Intelligenz Werbeanzeigen platzieren [Horizont]
AI in Content Marketing: 3 Frequently Asked Questions [Search Engine Journal]