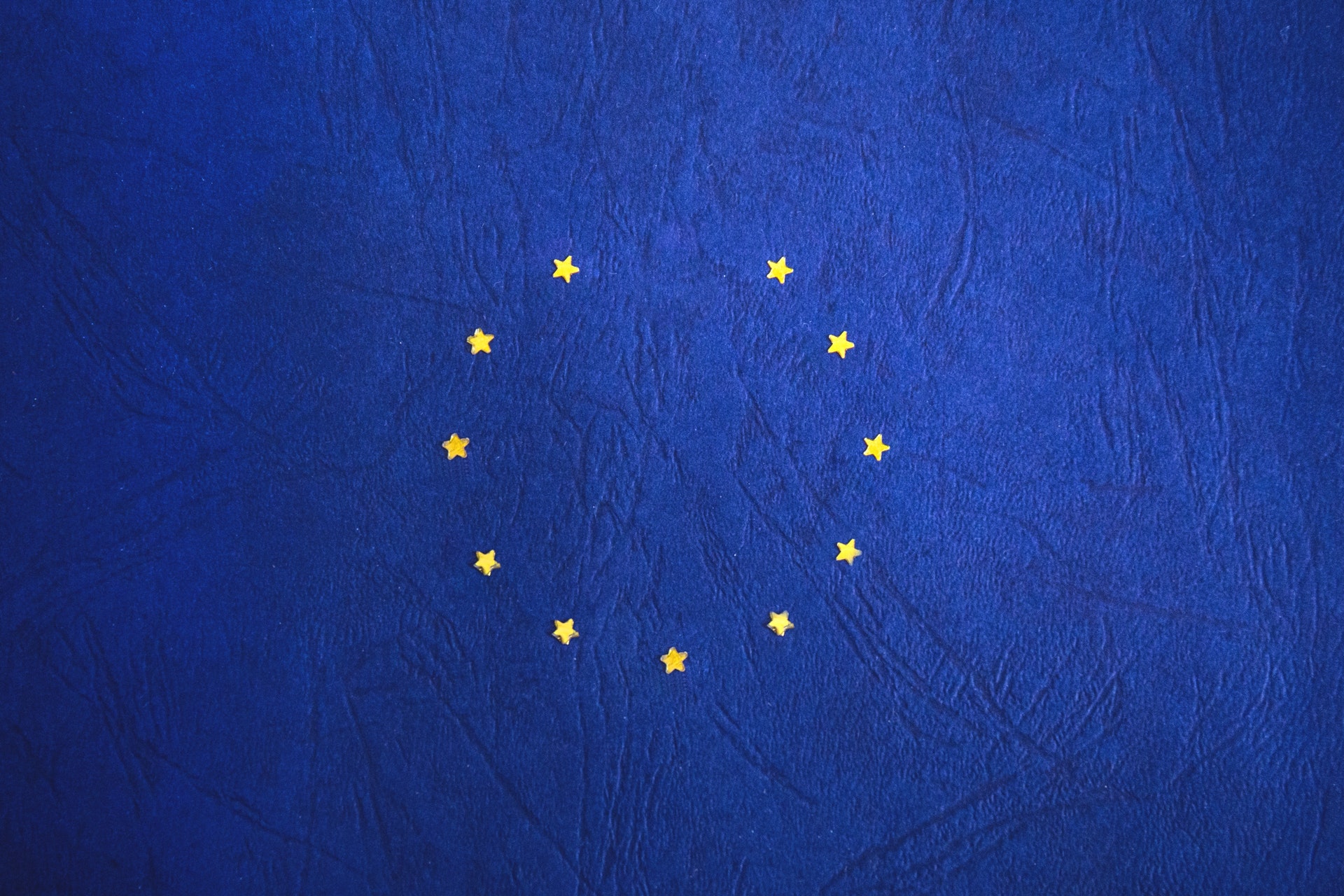 As already reported on Handelskraft, the German-language online market is in top form, is growing at double-digit rates, and is concentrating more and more. Sales of the top 1,000 online shops increased by 11 percent in 2016 compared to the previous year. Yet, the ten largest shops now account for almost 40 percent of total market revenue.
A similar situation can also be seen in Alpine countries. Sales of the top 100 Swiss online shops increased by 12.8 percent to around CHF 5.5 billion, while in 2016 the top 100 online Austrian shops generated 2.1 billion euros in physical goods on the internet.
But as we live in a globalised world and online commerce is increasingly important, German-speaking countries should not only look to themselves, but also to their immediate neighbours.
E-Commerce in Europe
E-Commerce is also flourishing in the European market (sales will break the 600-billion-euro mark at the end of the year). And the fact of the matter is, Europeans are shopping more and more online every year and are also spending more and more.
The latest numbers from the madness of Black Friday support this claim. In fact, surprisingly, the streets were not as crowded as in previous years. Instead, web traffic was higher and more intense. And customers had to accept a bit of delay in order processing. Clicks have won the battle against bricks in Europe this time.
To get a better understanding of the current situation of the trends and opportunities in European e-commerce, LadenZeile.de conducted a survey of 100 stores in 13 European countries in the summer of 2017, that was recently published.
4 important European e-commerce trends
1. The market barriers are still high
Despite the work of the EMOTA (European eCommerce and Omnichannel Trade Association) and the resulting measures of the European Commission, there are still real obstacles facing the implementation of a smooth and affordable cross-border e-commerce.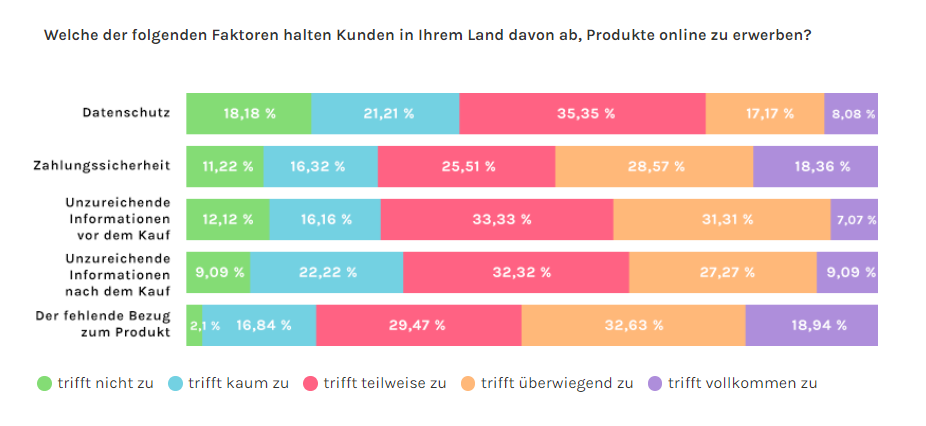 According to the surveyed shops, the biggest problems are:
The presence of international competition makes it harder to get into new and unknown markets, but an interesting solution could be to promote online presence through marketplaces.
The legal and tax restrictions. Each country has different laws, different prices, and delivery costs.
A missing connection to the product. To counter this, many online shops are already opening pop-up stores. The idea behind it is to offer a unique shopping experience and thus create a direct relationship with the products offered to the customers.
2. Internal transactions
It is noteworthy that most of the online shops surveyed also sell their goods abroad. Last year, 33 percent of European online buyers have ordered products from abroad. They find the following factors particularly problematic: Delivery logistics and the linguistic (and local) adaptation of the platform, which are also the most important features when it comes to the internationalisation of a webshop.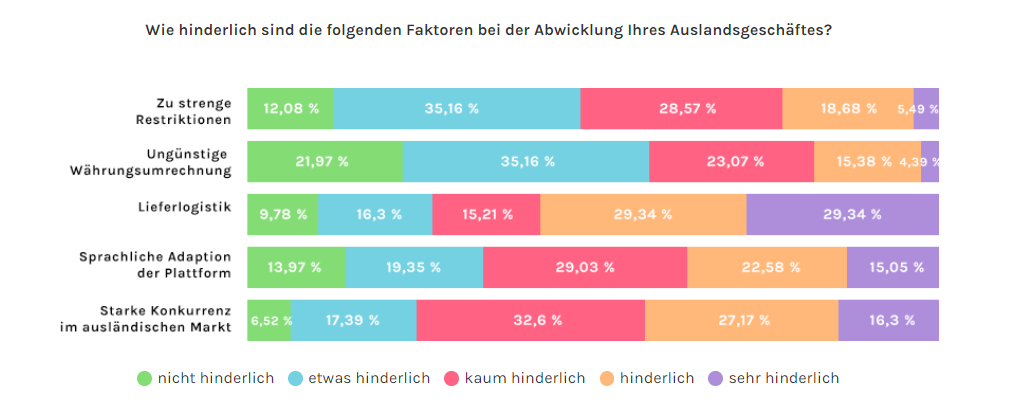 Providing customer support in any language is a plus. In addition, greater adaptations of the shop to local standards is a big advantage, so you can, for example, provide the most popular payment methods, in Germany it's a bill, while in Spain it's PayPal.
3. Social media to reach a young demographic
Social media is becoming increasingly important, especially to communicate with those between 20 and 39 years old. This is also reflected in the presence of the companies: 86% of the shops surveyed are represented on social media platforms. Of these, 90% communicate via Facebook, 76% via Instagram, and 41% via Twitter
Marketing activities on these social networks are growing in importance and help to strengthen customer loyalty and to bring the communication between brand and customer closer.
4. The future is omnichannel and big (and smart) data
83% of the surveyed think that their market is at least partially or completely following current trends. The future sees most online shops in innovative payment methods, a mix of online and offline presence, and big data.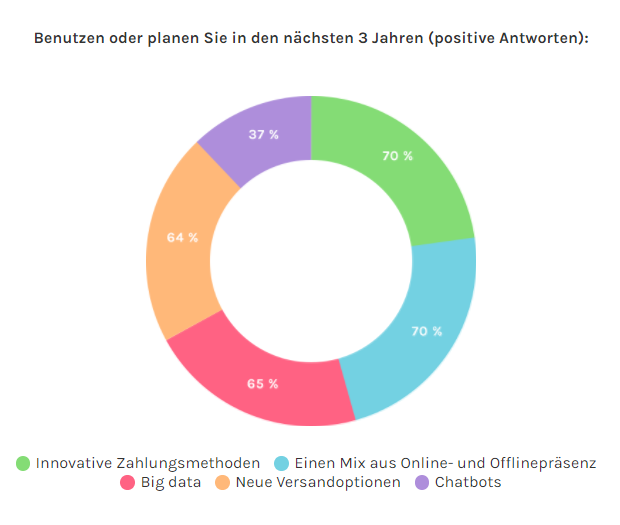 In fact, this is strongly reminiscent of Alibaba's "New Retail" vision, which is reflected in Alibaba's "Hema" supermarket and the cashless, automated Taobao Café.
However, only 37% of e-commerce stores want to try implementing chatbots in the future.
Our 5 reading tips of the week
How Marketing Must Evolve as Smart Devices Impact the Industry [ADWEEK]
IAB Europe entwickelt "Einwilligungsmechanismus" [Internet World Business]
Hermes will zum Weihnachtsgeschäft 2018 Preiszuschläge einführen [Onlinehaendler-News]
Cross-Border Ecommerce Spending in China to Top the $100 Billion Threshold in 2017 [eMarketer]