Videos have become one of the hottest trends in e-commerce. All social media platforms have been focusing all their efforts on integrating this format entirely. Users and companies not only have the option to upload a video, but also to broadcast live, in full HD and in 360 degree. Even snapchat-like short-lived videos, the popular "stories", have been replicated in every social media platform, and even in a messaging app (WhatsApp) recently.

But videos are not only used in social media, but also in online shops to facilitate easier, faster, and better informed purchase decisions. However, not anything goes. Videos should be used wisely.
Hereafter we present three use cases where videos can be not only be helpful to increase conversion rates or engagement, but also to create fulfilling and outstanding shopping experiences.
Case 1: Shoppable 360-degree videos to increase engagement
Within its SS17 campaign, the British brand Ted Baker has included a shoppable 360-degree film to increase shopper engagement and drive online purchases. Thus, potential customers have the option to surf the web shop through a 360-degree experience and purchase items directly from that shoppable film.
From a user experience point of view, this kind of format makes the online purchase decision easier and better informed. The items can be seen from every perspective and at one click the item selected can be saved in the shopping cart, whose content can be visible all the time.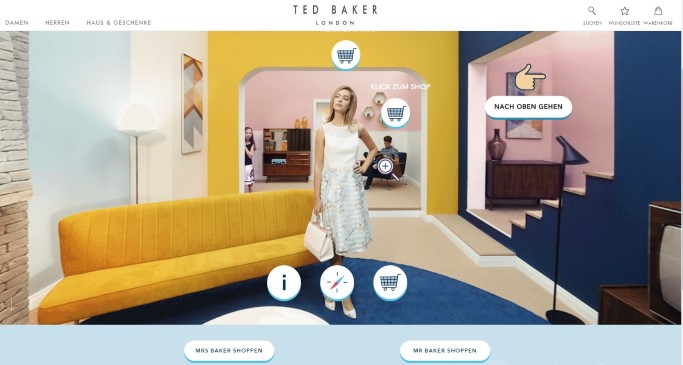 Ultimately, Ted Baker's approach aims not only to be functional, but also fun and creative as they deliver unique and immersive shopping experiences that make their online shop worth being visited. The quality of the product, but especially the experience of shopping in 360 degree is what matters!
Case 2: Video conference to humanise customer experiences
In the race towards automation, self-service and reduction of costs, many companies have forgotten that there are moments with a strong emotional charge where customers miss dealing with another human being.
In this sense, although robots and automated processes are very positive as long as they run smoothly (especially in terms of efficiency and speediness) and the workload is planned, there is no substitute for empathy when unexpected events occur.
To respond to the frustration caused by these unexpected situations, there are alternatives within reach. Actually, the same technology that enables self-services (mobile devices) can also make people available when it is necessary.
For instance: Polycom video collaboration enables face-to-face meetings for FLSmidth's 15,000 employees located in 50 countries or Polycom RealPresence Mobile for tablets helps Boretti sales teams and product experts bring showrooms to customers via video conferencing to solve issues in real time.
Case 3: Video at the heart of product review strategy
Taking into account that video is the most engaging content, AO.com base their content strategy on expanding their video presence by educating and inspiring the customer at every stage of the purchasing journey.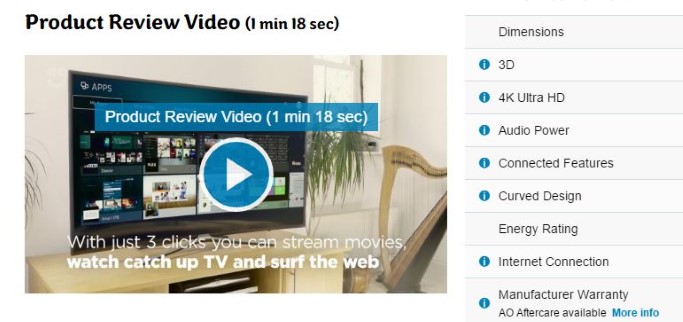 Videos are used for many different purposes: they can introduce new products, new features and new technology, even deliver product reviews and how-tos. Their main objective is to answer all questions customers can have and make the experience of surfing the web shop so appealing that customers not only want to keep shopping but also to return!
Keep calm and make videos
In a nutshell, video is a powerful way to create lovable storytelling, catch customer attention, facilitate well-informed purchasing decisions with customers and, above all, to convert the ordinary action of shopping into something extraordinary. However, it is important not to go mad: Each video strategy should be in conjunction with a company's marketing objectives, be planned to a certain extent and be measured.
Our 5 Reading Tips of the Week
"Die Nutzung von Video wird explodieren" [Marconomy]
3 Significant Reasons Video Is Crucial To The Future Of The Audiovisual Industry [The Huffington Post]
Video-Content schafft Marketing-Mehrwert [Update Digital]
Wie Mediakraft das eigene Geschäftsmodell umbaut [Horizont.net]
Spotify acquires content recommendation startup MightyTV [Techcrunch]