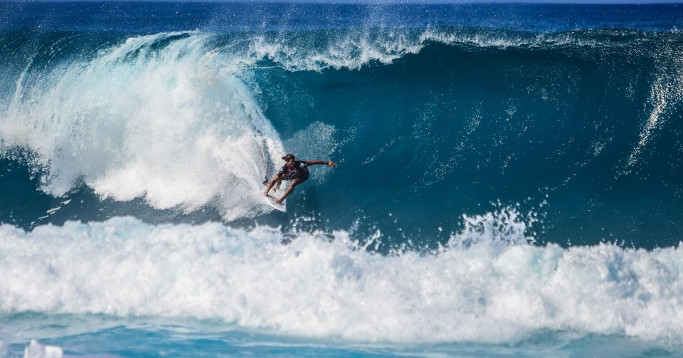 Instagram, Facebook and Twitter are probably the best-known social networks in the Western Hemisphere. Despite a data scandal, Facebook still has 2.34 billion active users. Social media is, therefore, a phenomenon that affects the current state of affairs on the Internet.
That's what also Google thought way back in the year 2010: With Google+ and Google Wave, the company tried to gain momentum in the social media area. In hindsight… These were failures. The fourth article in the Handelskraft series »20 years of Google« is taking a look at a dark time in their history. The attempt to build their own social network.
Let's ride the wave!
Google Wave has been a little-known project from Google. The service started in 2009 but was stopped almost a year later. The aim was to merge several communication channels, such as email and instant messaging, to create a »new way« of communication. Users were able to create their own »waves« and add them to users.
Google Wave was apparently not as successful as Google would have liked. The idea of such a »super-platform« certainly has potential. If you want to understand how Google Wave could have evolved, all you have to do is look at China: With WeChat, Tencent has created an omnipresent digital platform for chatting, shopping online, or renting a car.
"Sharing real life…"
After the Wave was not so, Facebook was, as far as the user numbers went, always ahead and with the success of Twitter it was clear "There is room for more than one social network!", Google said in 2011 with Google+, its own social media service. Thanks to the rule that every Google user had to create a Google+ profile, the number of users grew rapidly and in 2013 reached 360 million active users per month.
Google+ also had a similar potential as WeChat. After all, users can access and use a variety of Google services using a Google+ account. In addition to providing access to other people's communications, Google+ is the key to other digital services, such as YouTube, or once upon a time, Picasa. Only the company could rarely give the impression that the Google landscape is a self-contained system.
The Facebook family is too strong with WhatsApp and Instagram. Therefore, it's hard to classify whether Google+ as a success or failure. While winning browser wars, there was not much to get in the social media space for Google, yet they've developed a social network that still has loyal users today. In spite of that: If you search for »Top Social Media Networks" or comparable terms, you find lists in which Google+ – if at all – is at the lower end.
V ∝ n²
One reason for the shut down of Google Wave and the glut of Google+ is in the equation: »V ∝ n²«. With this formula by Robert Metcalfe monopoly formations can be explained quite well: A social network with ten users is not only ten times as valuable as a network with one person, but a hundred times as valuable. This equation follows the logic that selling the first phone must have been incredibly difficult, as you had to sell access to something that does not even exist, and the ability to talk to other people who have phones. But who do you talk to if you're the only one with a telephone?
This would also explain the demise of the VZ-Netzwerke (studiVZ, meinVZ, schülerVZ). While the VZ channels promised access to German-speaking like-minded people, Facebook opened the doors to people from all over the world. VZ-Netzwerke was thus redundant.
If the central promise of social networks is the connection to other people, then the number of users and the possibility of reach that grows with them are more important than technical features. That's why the most used web services like Facebook or WhatsApp are not replaced every day by technically better-designed apps, but in a fast-paced time, they have a certain consistency.
Although Google had good ideas for the future of communication, especially with Wave, social media efforts failed to expand the history's largest social network to date: Facebook.
Ride the right wave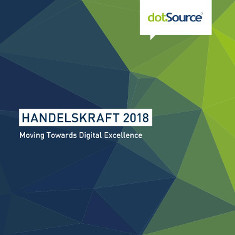 The failure of Google+ and Google Wave shows that even the online giant is not immune to the dynamics of digital transformation and the constant change in our expectations. Good ideas are not a secret recipe for business success.
It is, therefore, all the more important to recognise trends and, at the same time, (new) user expectations at an early stage in order not to be surprised by the next big wave of digital innovations and challenges or in the worst case to go under with their own strategy. With the Handelskraft 2018 Trend Book »Moving Towards Digital Excellence«, you are definitely on the right wave. Because there we'll show you, which details are important for digital success.
Download for free now!
The trend book is available here exclusively for retailers and manufacturers to download.