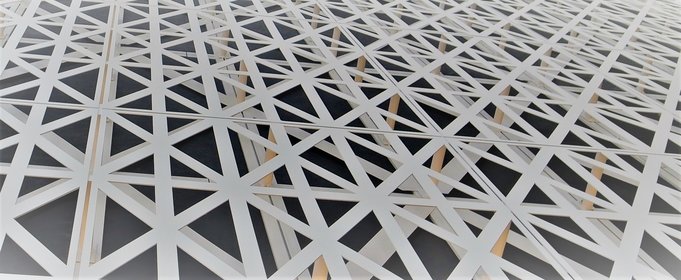 1492: A troop of sailors under Christopher Columbus reaches an island in the Bahamas and unknowingly discover a new continent. Unintentionally, because they really wanted to find a sea route to India – they had simply lost their way. An error that eventually leads to the colonisation of America and introduces an epochal change.
But also a mistake that is difficult to repeat today. Because »digital maps« have become powerful tools. The third article in the series »20 Years of Google« therefore raises the question of how we move through the world at the beginning of the 21st century thanks to Google Maps.
Away with paper maps!
Even before tourists no longer wandered around the city with seven-fold A2-sized maps, Google launched the map service for desktop devices in 2005. So it was possible to see maps in seconds, no matter from where. With Google Earth (2006) and Google Street View (2007) they extended the possible perspectives. Above all Street View makes it possible for the user to be quasi »in the middle of it all« and also makes it possible to look at famous sights from your own sofa … And you can enjoy curious Earth & Street View finds.
The real revolution, however, came with the first smartphone: Having access to all maps of the world anywhere, anytime. Google initially cooperated with Apple to bring maps to the iPhone. Until the release of Apple Maps, Google Maps was even the preloaded map service on all iPhones. However, Apple's competing product did not detract from the triumph of Google Maps. On the contrary: Through an open API, Google Maps is used billions of times by other apps and websites. Who could imagine, for example, Uber, Airbnb, Facebook, or Zillow without an integrated map?
Since 2005, in addition to Street View and Earth, there have been even more countless features added: Thanks to live data, you can easily avoid traffic jams or plan the next visit to the shopping centre around the corner in a time without large crowds. The route planner always returns the shortest route from A to B, be it on foot, by car, or by public transport. You can also use Google Maps for the complete vacation planning, including suggestions for the best-rated locations, or to get additional information on all attractions.
Utopia or dystopia?
Although Google Maps is an enormous relief in everyday life for many people, not all view the »view of the world« as a perfect utopia. But there's no room for error anymore: No one needs to ask for directions anymore. You only take the Google suggested and most effective route. The navigation no longer takes place in a real, but in a virtual environment.
Thomas McMullan of The Guardian even sees the motivation of a journey endangered, if you navigate completely through Google Maps through a big city, then the roads you visit are only a means to an end, to get to point B quickly. The discovery is no longer an integral part of a journey, but only one possible option.
What this actually does to a society is unclear. Dystopias, such as those by pop philosopher Precht, paint the image of a growing and frightened generation that will always prefer digital contact over analogue – be it in navigation, deciding which bar to go to, or getting to know new people.
In addition, there are worries about the handling of all this movement data. Because Google knows no less than our points of residence in the past, in the present, and with the help of AI certainly in the future. Then there would not only be personalised advertising and content, but also a personalised journey with route planner, which guarantees a pass to shops that serve exactly their own interests.
On to a new way
Don't worry – nobody here should be mistreated by using Google Maps. Google has made finding your way around foreign areas as easy as possible with Maps. And despite all the criticism Street View and Earth also invite users to discover new streets and landscapes that you would have never otherwise seen. The mistake that led to the discovery of America will not be repeatable on Earth … but there is still the rest of the universe.