While our world is becoming digital and e-commerce grows, the security and privacy awareness is increasingly more relevant and creating a fierce public debate. Consumers make payments online, have private conversations and access to services via social media apps. They are exposed and expressed their concern at possible data breaches and leaks as well as the lack of information they are subjected by certain companies. Adblockers are gaining momentum. International regulations are putting data protection on the center of their reforms. Against this, companies must respond. And no, blocking adblockers is not the best way!
Security and Data protection, two major concerns for Germans
The two major concerns for Germans in terms of security and data Protection online are data theft and the security level of data. This degree of concern has been extensive to the majority of European countries. As a result, the European parliament has voted recently through tougher rules on data protection aimed at boosting privacy and giving authorities greater power to take action against companies that break the rules. This new law has come into force 5 days go and the different countries have since then two years to fulfill all the requirements.
In this respect, Christoph Wenk-Fischer, Managing Director at bevh explained that:
» Cross-border competition is an inherent part of German e-commerce economy. In the light of this, the harmonisation of the laws is absolutely appropriate and must be followed by the standardisation of execution as soon as possible. «
Next steps are going to be focused on the much-needed update of the ePrivacy Directive so that it is fit for the digital age and for the challenges European society and digital economy are facing. Actually, the European Commission launched a public consultation to kick start the review. If you want to put your two cents to enrich the final result of this initiative, you still have time to do so until 5th July 2016.
Best practices
Data security is the basic condition for trust. For this reason, companies should know they should handle this challenge well enough, if they shouldn't, they will probably have a negative impact on sales and loyalty. It's a significant issue. One clear example is beacon technology and certain online ad campaigns, which are perceived as intrusive by customers and have totally the opposite effect.
That's why ad blockers are gaining rapidly in popularity among consumers. Ad blockers offer a better online experience and have become easier to use. Consumers like them as a way to protect their privacy and their data from being misused, though.
In order to fight against that, firms increasingly think that their best bet is to block the blockers. But a recent study has shown that this strategy is just a losing game, as it has contributed to the deep decline in traffic figures. And the problem doesn't end there; the EU recently made its voice heard by saying that blocking ad blockers is a practice that contradicting EU privacy rules.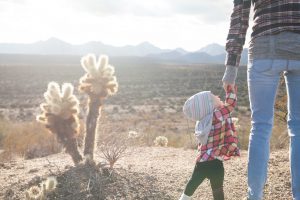 Companies should find ways to use privacy and security to build up trust, improve customer perception of their brands and enhance the customer experience, instead. For example: invest in an appealing design, the implementation of user-friendly features as well as to improve site performance and promote an active and clear communication. Doing so, customers will feel secure in your site and will stay. Don't forget, the reliance in every relationship is the essence to success, especially in E-Commerce.
Our 5 Reading Tips of the Week
Robots add real value when working with humans, not replacing them (TechCrunch)
Facebook plant wohl Einführung von Ende-zu-Ende-Verschlüsselung für Messenger (t3n)
Was die Gamification für Medien tun kann (Marconomy)
117 Mio. Passwörter aus LinkedIn-Hack: Warum Kommunikation nach einem Hack das A und O ist (Basic Thinking)