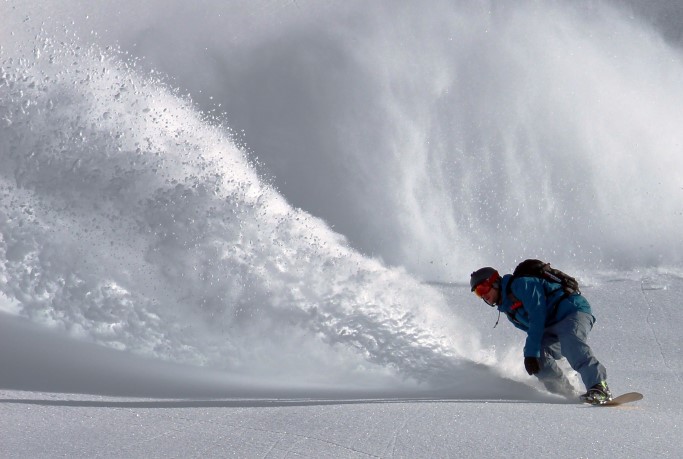 The outstanding performance of the German Olympic team at the Winter Games in the South Korean region of Pyeongchang is what everyone's been talking about. Another reason for this, however, is the increasing digitisation of the sports industry, which is particularly relevant and present this year.
The sports industry is becoming digital
The fact is that new technology is revolutionising the sports industry in general, and in particular enriching the viewing experience for viewers of sports broadcasts. Virtual and augmented reality both have the potential to transform sports consumption – and thus the way such events are watched.
A big event like this year's Winter Games is the perfect time to test and apply these developments. In this way, for the first time in history, IT will be completely hosted in the cloud, offered and implemented on a 5G network, and full 360 views of select events.
Focus on individual and immersive experiences
Oculus and Intel have developed the largest virtual reality transmission network. Users accessing the platform can experience 50 hours of content recorded with three to six cameras per event. This enables the personalisation of the sports viewing experience by giving the option of multiple views in real time.
2018 will be the year of customer experience and first-class personalisation. Retailers, manufacturers, and brands need to focus their efforts on leveraging all the technology that is already available to deliver intuitive and personalised shopping or entertainment experiences across the various channels.
For example, in recent years the NBA has invested in personalizsd and meaningful mobile fan experiences to attract fans. The basketball arenas are equipped with strong mobile connectivity and Wi-Fi. NBA team apps now provide convenient, real-time free parking information to simplify fans' arrival to the game as well as food and restroom queues, making it even easier to enjoy the experience without inconvenience.
For games at the American Airlines Arena for the NBA's Miami Heat it's only possible to mobile order ticketshttp://miami.cbslocal.com/2017/09/29/no-more-tickets-miami-heat-go-mobile-only-2017-18-season/. During the game, fans can get live stats and video highlights from the NBA GameTime app. In addition, they can even throw virtual baskets with the NBA's new AR app to win prizes. Users can even shoot hoops, virtually, with the NBA's new AR app to win prizes.
Other venues such as trade fairs, museums, theatres, cinemas, and retailers, who host large audiences (B2C and/or B2B), are increasingly relying on digital services.
The trade fair industry also wants to stay up to date
Although fairs are a very contact-intensive business – both within the organisation and in day-to-day exchanges with customers, fairs must meet the changing needs of their customers more and more often.
The contact is no longer just face-to-face, but also device-to-device. This should be considered from now on. In this sense, digital infrastructure and digital services must be strengthened and expanded. It's especially recommended:
To implement websites with responsive design and integrate apps, blogs, newsletters, and social media profiles.
To offer online booking, registration, and online maps.
To offer exhibitors stand configurators and online invoices.
Implement online platforms for industries and exhibitors. A good example of this is the live account of the Online Order System (OOS), the B2B online shop of Messe Düsseldorf. The service portal offers a central platform through which exhibitors can obtain all measuring services. It will be used for the first time at EuroCIS 2018.
In addition, the use of beacon technology or VR/AR experiences is very helpful. Because attendees can virtually visit production sites or try out products.
The examples from the Winter Olympics, the NBA, and Messe Düsseldorf prove that retailers and manufacturers only win more customers if they offer the target group added value through new technologies and digital services. It also shows how digital services are becoming increasingly important and how fast virtual reality is spreading. Is your company ready for digitisation?
Our 5 Reading Tips of the Week
Event Planning Transformed With Virtual Reality [VR-Focus]
I thought VR would make watching Olympic snowboarding awesome. Sadly, it sucked. [MIT Technology Review]
The 2018 Winter Olympics: all the tech and updates from the world's biggest games in Pyeongchang [The Verge]
2018 Winter Olympic Games may medal in technology [Medium]
VR-Training zur Vorbereitung auf die Olympischen Winterspiele 2018 [VR-Quest]