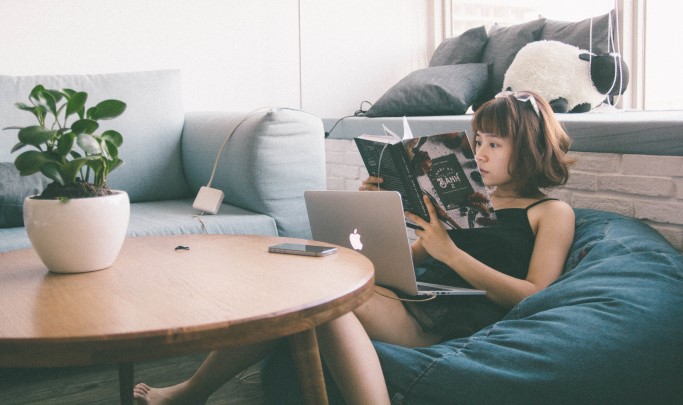 In digital life, the average consumer owns 7.2 devices and uses three on a daily basis. As a result, the customer journey is more complex and flexible than in the analogue age. There are multiple channels and, consequently, more data to analyse and more touchpoints through which organisations can interact with consumers.

However, this breath-taking scenario involves a challenging reality at all levels in which certain processes, systems, and technologies should be gently polished and linked to make the most of the omnichannel environment.

Are companies ready to accept the omni-challenge? Are they adapting their marketing strategies to this scenario? Do companies store and analyse data effectively? Are they doing so by integrated solutions?
The complexity of the digital customer journey
In today's omnichannel world, digitalisation of the consumer life is reaching the point where the consumer is accustomed to leap from one touchpoint to another before making a single purchase, regardless of devices and channels.
To this respect, the BigCommerce's study about the modern consumer behaviour indicated that 43 % of American shoppers purchase online while they are in bed, 23% while they are at work, and 20% while they are in the bathroom. An overwhelming majority shops online. However, 65% of the average amount of shopping budget is spent in-store.
Similarly, studies about German online shoppers confirmed that omnichannel shopping becomes the norm as customers make purchases depending on circumstances, impulses or needs, no matter what channel or device.
Against this varying panorama, it is necessary to understand the consumer behaviour to deliver clear and homogenous communication and to work side by side with different departments with the objective of having a single customer view. But how can companies achieve that?
In association with Adobe, Econsultancy have found answers to the questions addressed here and many more about how equipped organisations are for omnichannel marketing. The findings of "Digital Intelligence Briefing: Succeeding in the Omnichannel Age" are based on a survey of 2,065 digital marketers and ecommerce professionals.
The "omnichallenges"
According to the study, the majority of challenges and obstacles to face is directly proportional to the degree of integration of tech platforms and channels as well as to the degree of update of organisational structures and company culture:
The interconnection of data from multiple channels.
It is not only necessary to be able to measure and analyse all the data generated by every channel, but also to build an infrastructure that allows bringing all the data together under one technology or even several. This step is fundamental to obtain a single customer view, to map out strategies and to target campaigns. Good examples of great omnichannel solutions doing so are the Starbucks Reward App, Chipotle's mobile ordering app or Newstore.

To this respect, although 29% of companies prefer to take a unified approach to all their campaigns across all channels, 51% of respondents admitted to have non-integrated technologies for managing data across channels. And, what it is more alarming, the number of companies that have a single platform to handle data has fallen to 5% (from 8% in 2015).

Despite of this, Adobe is optimistic:

» "Organisations are making progress, but they are also becoming more aware of the inadequacies and deficiencies of their strategy and capabilities as they advance on the integration journey". «


Precisely, the barriers to integrate omnichannel activities consistently are mainly related to separate platforms to handle data. Please see graphic below:

Quelle: Digital Intelligence Briefing: Succeeding in the Omnichannel Age – EConsultancy-Adobe
Digital and data skills gap.
An ongoing issue to also take into account is the lack of digital and data skills. Companies admitted that these shortcomings are hampering progress towards mapping up an increasingly complex customer journey and, in general, taking advantage of the technology implemented, as you can see below.

Digital Intelligence Briefing: Succeeding in the Omnichannel Age. Econsultancy – Adobe



It is proved that having qualified staff is a must to success in digital transformation. In this sense, the Digital Business School offers a comprehensive and hands-on education program to take on the new challenges of the digital landscape with the Certificate of E-Commerce Manager and Executive Trainings.
Shop systems and technical execution.
Finally, once you have digital and data experts and have decided to unify all of your data platforms within one technology (or several), it is also important to decide which platform landscape is the most suitable for your organisation, which systems are more relevant to accomplish marketing objectives and, ultimately, how to ensure a holistic technical execution.

For example, marketers are aware of the importance of integrating mobile in their customer journeys but agree that they lack systems and mobile data to effectively map the mobile customer journey.
The omni-decision: the right shop system
For this reason, a reliable agency with experience in digital success plays a significant role in answering these questions and guiding you to take the best decisions for leading the omnichannel race. With our free white paper "Selecting E-Commerce Software" you can start your promising path to conquer the omnichannel world!