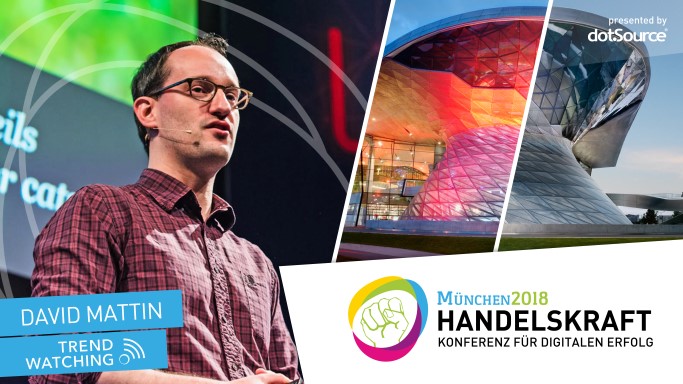 At the Handelskraft Conference on the 20th of February 2018 so many new paths to successful retail will be discussed. With trends, best practices, and new impulses, we want to talk about real business and tell real stories about the digital reality and its challenges.
This reality is deeply influenced by the change and the increasing automation and digitising of all processes and relationships in everyday life. As a result, communication between consumers and brands will continue to evolve, increasing customer demands and expectations.
In fact, David Mattin (TrendWatching) will tell us in his session at Handelskraft Conference 2018 «Digital Innovation for Humans – Four Digital-Fueled Consumer Trends for 2018 and Beyond» how crucial AI will be in a connected world and how to cope with the flood of new innovations and mega-trends we can all use on a daily basis, use them to strengthen our own company.
But even this new status quo has effects that companies should not ignore. In an interview with Handelskraft, David Mattin explains which consumer trend will be particularly influential in 2018 and why retailers should keep an eye on them.