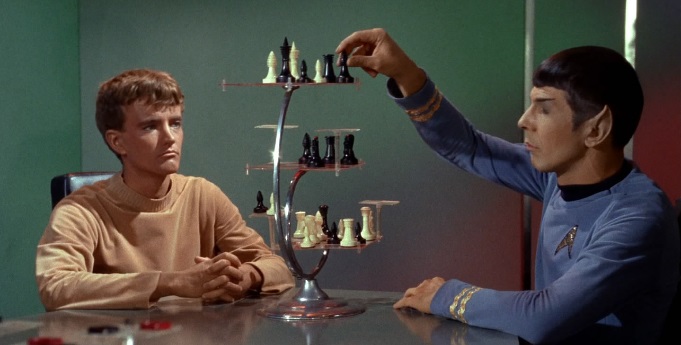 Everyone knows someone who has an iPhone. Everyone knows someone who has a device running Windows. Everyone knows someone who uses SAP products at work. So far so good. When it comes to digitising, you can't really teach SAP, Apple, and Microsoft that much. Nevertheless, all three companies have, in recent years, slept on something.
And in different areas. While Apple has driven their in-house car project against the wall, Microsoft is still trying to become top of the class in the gaming industry, and SAP dreams of a relaxed life in the cloud. 2018 could be the year of major strategic decisions for these three big players. Which acquisitions, decisions, or ideas can we expect in 2018?

Apple – Why not buy Tesla?
How do you want to make one of the most successful companies in the world even more successful? Right, you get a project and a person in the boat, which suffers from megalomania and shoot cars in self-made rockets into space. It's no secret that Apple is interested in the Elon Musk-led Tesla. For example, Apple has been trying to get its own car onto the street for years. Except for conceptual drawings or theoretical ideas for software for autonomous driving we have not seen much.
Tesla would be quite a supplement to the Apple portfolio. But why should this deal be over in 2018? All thanks to Donald Trump: The recently passed tax reform makes concessions to the amount of taxes that companies in the US. have to pay. Apple announced that $250 billion of its money buried in tax havens from abroad would be brought back to the US. Monetary worries about the purchase of Tesla, which is worth about 60 billion US dollars, should be eliminated from the world.
And what about Musk? To answer this question, you have to distinguish between two styles of leadership, which can also be observed at Apple: While Steve Jobs was a visionary and a thought leader, Tim Cook is a steward, someone who can plan and knows what a perfect supply chain should look like. And just like someone who needs a Tesla, the numbers of cars produced are far behind the number actually ordered. Tim Cook would certainly know what he would have to do in the Tesla production, in order to get rid of this epidemic from the world.
With Tesla, Apple would have one of the most innovative companies in the world while getting a significant increase in its value with this acquisition. Both companies would benefit (theoretically) from this symbiosis. Even though everything's going well at Apple, a new spirit like Elon Musk, who also brought flamethrowers to the market, wouldn't hurt. In addition, with Apple and Tesla as a team, there would be even more of an antagonist to the classic auto industry, with the hope that experiments such as emissions tests on monkeys or humans would hopefully end up in the drawer labelled "things that humanity should stop."
SAP – Soon on cloud 7
To understand the situation at SAP, you have to take a look at the cloud market, which is so important for the future. For almost 20 years, the company Salesforce, founded by Marc Benioff, has made headway here: Sales, service, marketing, IoT, and more are available from Salesforce in the cloud. And at SAP? With their "Customer Engagement & Commerce" portfolio (short: CEC) SAP relies on a mix of products that can be hosted in the cloud, such as Cloud for Customer, but also on-premise.
What's behind it? On one hand, SAP does not want to lose touch with ERP customers, whose system landscapes sometimes only consist of SAP products. On the other hand, like Salesforce, you'd want to support "smaller" companies as well. With cloud products, whose licenses are paid according to a subscription model, even "one-man operations" can be covered with little effort.
And so SAP is not only working hard to develop the CEC portfolio, but is also feeding cloud machinery with acquisitions. Recently the company "Callidus Software Inc." was acquired. As a result, SAP is buying a cloud-based solution to configure and create offerings (CPQ – Configure, Price, Quote), which will certainly be integrated into CEC solutions.
Meanwhile, CEC products do not need to hide from their San Francisco competitors. Only the jump from the Salesforce shadow in the CRM area has yet to succeed. Due to the constant enhancements and improvements to the overall solution, this could happen this year. At least in 2017, already presented was: Cloud business growing by 28 percent. That's the way to go.
Microsoft – Running or shaping
If you hear Microsoft, you think of Windows or Outlook or Excel or Powerpoint … and maybe even Xbox. With the game console Microsoft also wanted a piece of the "video game" pie. That went quite well in the last generation of consoles (XBOX 360 / Playstation 3). But the headaches started with the Xbox One: Analysts say that the Xbox sold 34 million units, only half as much as the direct competition from Sony with the Playstation 4. Even more pressure is coming from Japan with Nintendo, whose new console, the Nintendo Switch, could already sell 10 million units in the first year.
For example, the purchase of the developer studio "Mojang" and thus of the game "Minecraft" shows that you aren't guaranteed success in gaming. Microsoft paid 2.5 billion US in 2014 for this. But it has paid off: Minecraft is a very popular game, whether on the smartphone, the PC, or even on the Nintendo Switch. How can you build on this success story?
Again, it's the patent solution of "acquisition". The rumour mill continues to speculate: Microsoft is not only interested in owning Valve – developers and operators of Steam, the largest video game distribution platform – no, on the list of possible candidates is also Electronic Arts (EA). EA is one of the largest gaming publishers in the world and has a market value of approximately $36 billion. However, EA was recently voted into the Top 5 of America's Top 20 most-hated companies, ahead of companies such as the Weinstein Company or Monsanto.
On the other hand, with the purchase of EA, well-known developer studios would also belong to Microsoft, such as Dice (Battlefield) and BioWare (Bioshock). In addition, Fifa also belongs to EA as well as rights to all Star Wars games – Microsoft is waiting for a potential gold mine here. But what does that bring? Microsoft could then develop EA Xbox-exclusive games and thus drive up console sales again. But more importantly: Microsoft would have such a strong impact on the way computer games would evolve over the next few years – subjectively, a rather frightening picture, Microsoft & EA are frowned upon by many in the gaming community but they would probably have enough leverage to catch on.
Strategy for big and small
Sometimes questions like "what if …" do not hurt – on the contrary: Often crazy ideas seem to be just the right thing to break away from old structures and focus on the future. By the way, our strategy consultants are not just looking at how big US companies are preparing for the future. dotSource is also preparing the way for a digital society of the future for medium-sized companies. Want to learn more? Here, you can find the direct line to our strategy team.