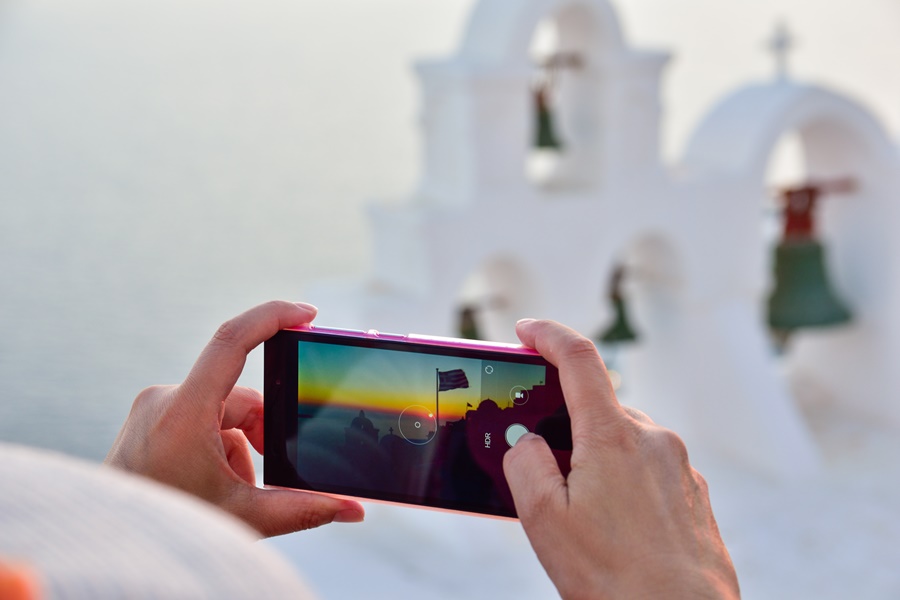 The smartphone has become an extension of our bodies. It is always travelling with us. No matter where it goes, people always find a place for it: in their pocket, in their handbag or even carried by hand. For this reason, the smartphone becomes an essential trip companion when individuals are going on holidays. The entire customer life cycle is influenced by the power of the smartphone. Everyone is becoming a connected traveller.
Are the airlines, travel platforms, and also online travel agencies (OTAs) aware of it and acting accordingly to gain new customers and to stand out from the crowd? Are they implementing features and promoting campaigns to win the mobile piece of the cake?

On-demand, real-time passenger experiences
Connected passengers are also connected users. As they are getting used to experiment with holistic experiences in other industries along their daily routines, they expect to receive similar services and experiences throughout their holiday decision-making process, allowing them to use their smartphone as the main communication means.
The fact that the smartphone is the key to deliver a world-class customer experience determines the kind of actions to be implemented. Smartphone is the synonym for immediacy, ubiquity and simplicity. Features and services that boost these capabilities are, therefore, drivers of success and differentiation:
Passengers on-board can access an online shop via "TUI Cloud", browse the "TUI Café" inflight menu and the duty free catalogue and then pay for the selected items via their own device.
Four months ago, Lufthansa rolled out a comprehensive 'baggage experience', allowing passengers to track their bags via the Lufthansa app. They also launched a digital baggage tag in partnership with Rimowa. This ties in with Lufthansa's strategy of introducing "touchless bag drop".
Moreover, the Frankfurt airline has recently joined the exclusive group of airlines that offer an apple watch app so that passengers can get informed about their flight details easier, and in real-time, with a twist of the wrist.
Digital Reputation Management
Another derivative aspect of the constant use of smartphones is the development of the habit of sharing opinions and giving advice on lived experiences or the purchased product publicly. Customers are feeling important because for the first time they can make their voice heard. Consequently, there is a growing number of online platforms and OTS that are keeping a close eye on what people are saying about them on the web.
Actually, 93% of hoteliers said that online traveller reviews are important for the future of their business. Online reputation management is still the biggest area of investment for accommodation owners in 2016, with 59% investing more in this area than they did the previous year.
In this sense, airlines still have a lot of room for improvement in comparison with OTAs and platforms like booking.com) . In the same line, Forrester Analyst Xiaofeng Wang recently indicated that:
» Compared with OTAs, airlines put forth far less effort creating mobile moments at the explore stage, whereas product comparisons and customer reviews are common features for OTAs". «
Conclusion
Digital transformation is a process full of stages. Airlines have always been a PITA for travellers and are well-known for their lack of transparency and their unfairness in case of conflicts such as loss of baggage, delay, or cancellation of a flight.
The connected traveller has emerged as the one and only judge who determines the success or failure of every travel company at one swipe. Although airlines are earning a master in the first stages of the customer journey by developing innovative apps, at the end of the trip, pure players such as booking.com, expedia.com, or Airbnb are taking the lead by far because they have set social collaboration, transparency and authenticity as their main cornerstones. Characteristics that make connected travellers trust them.