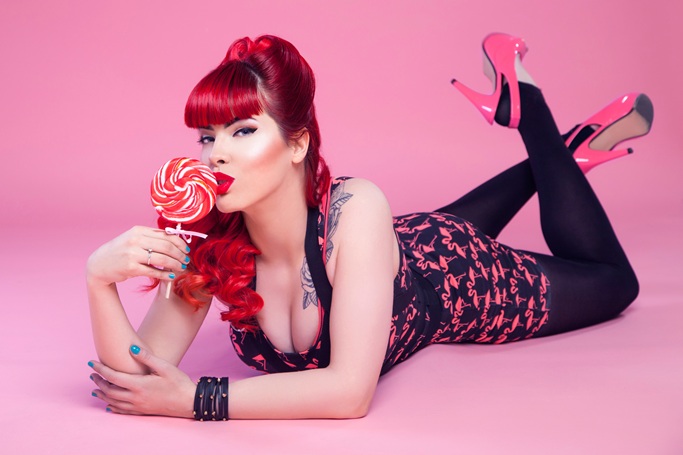 Musicians know the nebulous phrases when striving for perfect and unique sound. The Guitar's not muddy enough. The kick drum is too punchy. The sizzle in the high ends must sound like an 80s Roland Synth. Unsurprisingly, MUSIC STORE's requirements were ambitious: Transmit Rock'n'Roll wherever you are at its best performance!

MUSIC STORE is one of the ten largest music retailers worldwide. This retailer offers everything needed live on stage, in the studio, or at home. The online shop Musicstore.de satisfies demanding and ambitious artists, producers, and professionals in more than 30 countries and 10 languages, with a wide range of products such as instruments, sound and lighting systems, stage, studio, and DJ equipment, as well as sheet music and accessories.

dotSource took the challenge to deliver the best cross-channel customer experience in the areas of responsive design, online marketing, and web development. Here's how:
Enhancing agile cross-channel commerce
One of the most crucial aspects for MUSIC STORE was to continue the implementation of their cross-channel strategy successfully. Following this desire, the migration from Intershop Enfinity 6.2 to Intershop Commerce Suite MUSIC STORE provided the basis to achieve so, especially in terms of integrating into Music Store's retail system landscape, connecting third-party services, usability, modern design and customization for every device.
After the relaunch Musicstore.de features an optimally usable shopping environment on all devices thanks to responsive design, or as we call it: "Rock!-sponsive design". With an exceptional presentation of the product range as well as numerous attractive features that provide ideal conditions to increase the conversion rate and to prevent abandoned shopping carts, Musicstore.de becomes a model for the whole industry.
Customer is on the spot: Responsive design leads unique shopping experience
Furthermore, dotSource developed a FACT-Finder module that enables MUSIC STORE to support customers during the purchase decision process at the best possible rate. As a result, users receive optimised recommendations based on their individual behavior. This can also have a positive impact on online revenues.
In line with the wish to be more user-friendly and modern, the design relaunch was aimed at providing more space for pictures, product and background information. dotSource developed a special editor that combines content and commerce, making a positive impact on the shopping experience and constituting an exceptional USP for MUSIC STORE.
Michael Sauer, CEO MUSIC STORE professional GmbH is highly satisfied with the results:
» Musicstore.de has turned into a visually and functionally attractive platform that offers our customers more than the simple sale of instruments and accessories: a shopping experience that rocks.

Michael Sauer,
CEO MUSIC STORE professional GmbH «
Finally, the cherry on the cake was to link online and offline sales. dotSource developed a new interface to the ERP system that allows the matching of inventory data every 5 minutes, what enriches the cross-channel performance and, once again, includes other features to make the customer's journey towards the right product easier.
Download Case Study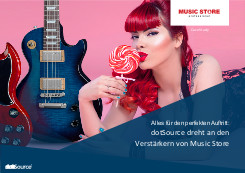 You can find detailed information about the project as well as a comprehensive case study on our website. Don't hesitate contacting us, if you're aiming for a rocking user experience for your business.