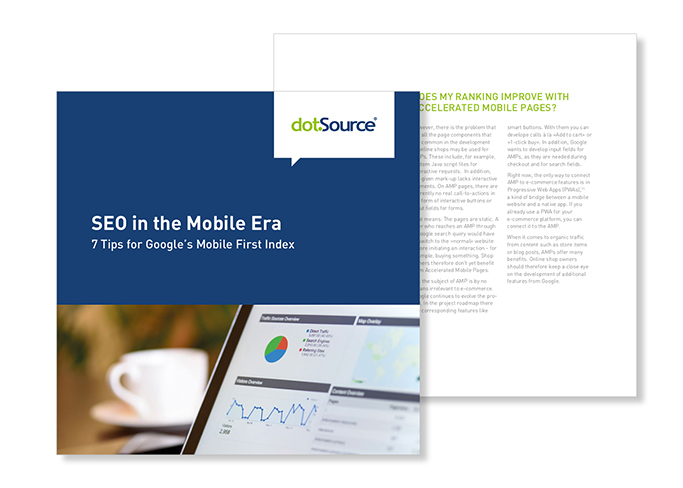 "Not without my smartphone" – This is how daily life in the age of mobile Internet is. We want to be online any time, anywhere. Over half of Germans now surf the web on the go – 30 per cent even daily. Mobile Internet consumption should continue to increase over the next few years. Users aren't the only ones putting pressure on companies to optimise for mobile – Google is too.
Other mobile devices, like smartwatches and voice assistants, have changed user behaviour. Voice search, in particular, has been one of the biggest changes. By 2020, 50% of all Google searches should be based on voice input. It's faster to say something than type with a keyboard, and users will still be able to find the information, the inspiration, or the products they want.
SEO is mostly mobile (and talkative)
User behaviour evolution explains why mobile and voice search are Google's priorities. As a result, Google has been adjusting its algorithm since 2015 with the goal of being able to deliver context-relevant results to mobile users. In concrete terms, this has meant these adjustments in recent years:
April 2015: The mobile-friendliness of a website became a ranking factor for the mobile search. As a result, the ranking of mobile-optimised sites improved slightly. Shortly thereafter, Google optimised the search results page.
October 2016: Google replaced its main index with the mobile index, which indexes the mobile version of a website first.
March 2018: After about one and a half years of testing, Google officially rolled out the Mobile First Index, but the transition process will take some time for Google. Therefore, at the least, all major website content should be offered mobile to ensure its indexing.
But that's not all. In addition to customising its algorithm, Google also focuses on the entire mobile user experience. In this context, pages with long load times are penalised in both desktop and mobile rankings. It is now imperative that everyone invests in the optimisation of their websites for mobile devices.
In addition, Google is looking to the future even more on structured data. This is enabling the generation of »rich snippets«. This enriches the search results with additional and valuable information such as opening hours, user ratings, contact information, pricing information, and the availability of a product. With this extension, Google is future-proofing voice searches, as most voice assistants can already use that data.
The developments described are a challenge for shop owners!
How does Google's Mobile-First Index Influence my Ranking?
Does my Ranking Improve with Accelerated Mobile Pages?
Does my Website Need Special Mobile Content?
Do Metadata Have to be Mobile Optimised?
Does Canonical Tag Structure Need to be Optimised for Mobile Use?
What Impact Does Performance Have on Google's Mobile First Index?
What Impact Does Structured Data Have on the Google Mobile First Index?
Request the free white paper now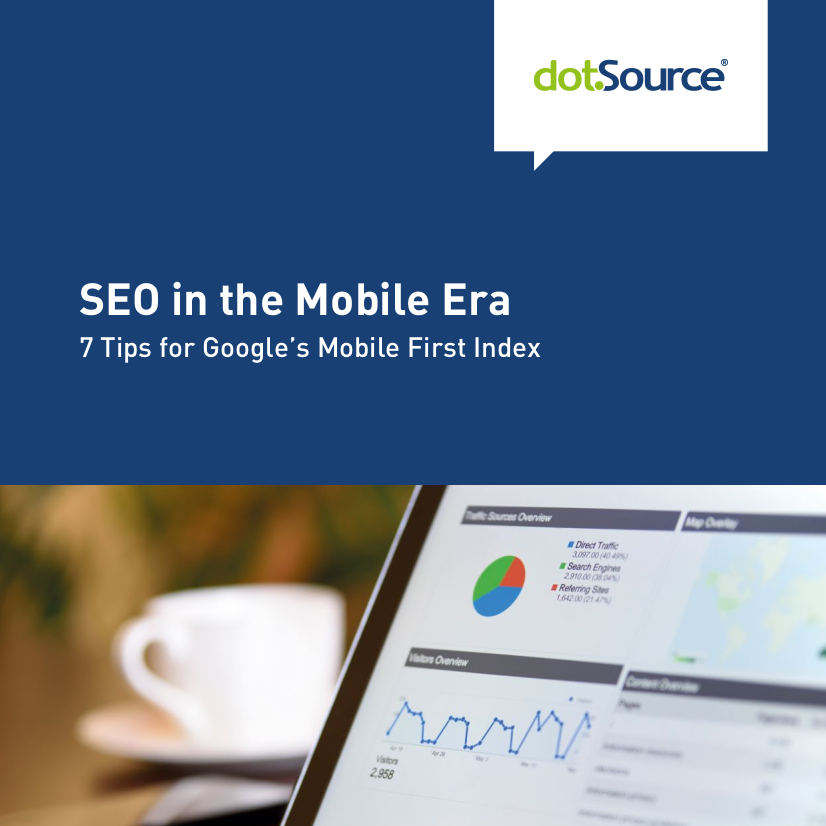 We'll give you seven tips relating to your SEO in the mobile era questions. We use examples to illustrate Google's transition to the Mobile First Index and the impact of voice search on search engine optimisation. Which measures actually bring something to shop owners is shown in our updated white paper  »SEO in the Mobile Era 7 Tips for Google's Mobile First Index«.