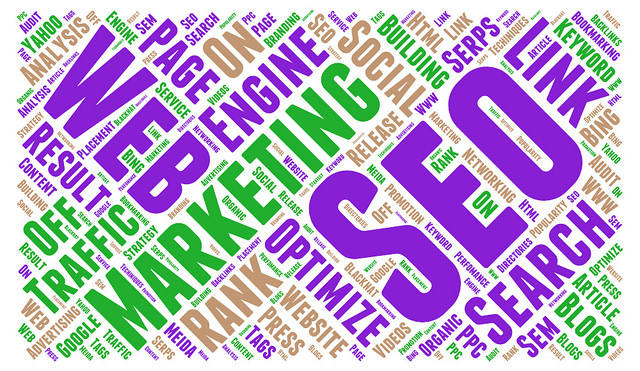 Graphic: India7 Network
Is SEO dead? Yes and no. In principle SEO will exist in varying forms as long as there's Google search. However, nowadays there is so little left of its former variety that it's pretty fair to speak of a whole new discipline.
Ryan Stewart from Webris even goes a step further and advises SEO experts to give up their field. He has already done so and approaches the area of online marketing in a more holistic way now. He explains the new rule of the game:

Who are the winners of the new SEO?
Major, well-known brands featuring corresponding content have virtually become inviolable.
The biggest winner of this game is of course Google.
While in the past you were busy to cover potential gaps that clever SEOs had detected and made use of, nowadays SERPs are far more than bare lists of the best results. They offer local information, weather forecasts, flights, and, thanks to the Knowledge Graph, instant replies to short questions.
Product information rarely turn up outside Google Shopping. What's shown instead is content about the product. News, tests, and reviews from specialist media dominate the search results.
For now, the times when retailers were able to cover certain keywords, whether organically or by means of special tricks, are over.
Which options remain in order to be listed in SERPs?
#1: Paying
There's not much to say about this. If you want to be visible, you can pay for it. Display ads, retargeting, or classic text ads – there's a suitable solution for anybody.
#2: Content
Nobody likes or shares product or service pages without a special reason.
That's why inventive and useful content is so important. It has to be so good that your visitors want to share it with their friends.
That way interaction and traffic grow, and this is authentic and useful both for users and for Google.
#3: Optimisation for other platforms
Currently new varieties of web optimisation develop. Optimisation of product data for Amazon and other marketplaces (MPO) is the prime candidate in this line-up. Why not optimising for other search engines like Facebook, Twitter, Pinterest, or Youtube?
Google isn't everything. In terms of e-commerce, for example, Amazon is the starting point for most customers. The same goes for other use cases as well.
If you prefer to inform yourself via video, you will most certainly turn to Youtube instead of Google search. Or you could simply open the Youtube app without having to think about alternatives.
Optimise your site not for Google alone but for the whole web
Every sector has its specific platform where excellence pays off just as much as on Google. For instance, store and bar owners should be active on Yelp.
B2C businesses should consider using Pinterest and Instagram. Companies that only sell to business customers could draw their attention on platforms as SlideShare and LinkedIn.
Read the whole article with many additional examples on moz.com.