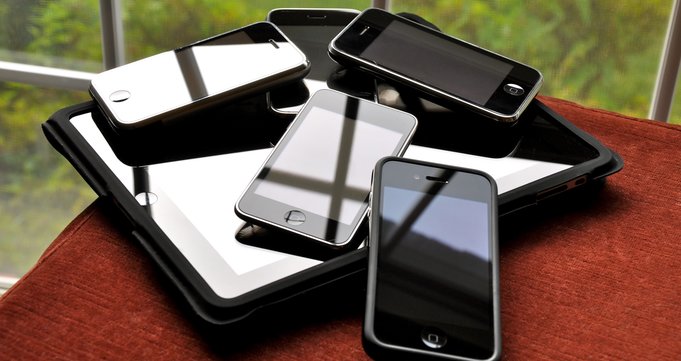 Artificial intelligence, voice control, and the Internet of Things – These are, in general, trends of the past and probably also of the coming years. It seems justifiable, as developments in these areas don't just bring professional changes – Keyword: Industry 4.0 -, but also private ones. No wonder, then, that smart speakers and strangely human-like robots receive the most attention.

But Google is currently working on a technology that could change the way we access the internet forever. With "Progressive Web Apps" (PWA), expect a revolution in the browser, which is equivalent to jumping from animated pixel websites of the 90s to flat-style WordPress blogs. But what exactly are PWAs and why does Google push this idea forward, an idea that could, ultimately, usher in the end of existing app stores?
Progressive web what?
A progressive web app is a website that has a lot in common with a mobile app. You can also access these types of websites offline. The reason for this is a JavaScript, the worker, that can provide the content even with bad management through intelligent caching. In addition, PWAs can be added to the home screen, like traditional apps. Unlike traditional apps, a PWA does not have to be installed.
In addition, PWAs can trigger event-based push notifications, which opens up opportunities in e-commerce, for example, when it comes to a notification such as "Hey, your nearest electronics store is only 20 meters away and you get 20% off!" – Omnichannel and so on because a PWA can also access sensors of a smartphone, such as GPS. Even though a PWA can also access sensors of a smartphone, such as GPS, you'd still have to lower your expectations in comparison to using similar functions in a native app.
To look at it in practice, you will find a selection of PWAs, such as Paperplanes.World – Of course you should open these websites on a mobile device.
…With a business lense?
PWAs are seen, technically, as a valid solution and close the gap between a purely mobile app and a website. What can PWAs do for my business? Looking at the winner-takes-it-all situation in the app market – Users spend 80 percent of their time in just 3 apps – is Google asking why this whole native app ecosystem isn't disruptive anymore? After all, millions of app providers seem to be flogging around this 20 percent of usage time.
The answer: Despite low usage, users don't want to miss out on the possibilities of native apps, which are no longer needed when visiting "normal" websites, just like "push notifications". Google continues consistently: Various user analyses show that only a fraction of the users install a new app per month, but the average smartphone user visits up to 100 websites per month. So why not connect the reach of websites with the possibilities of a native app?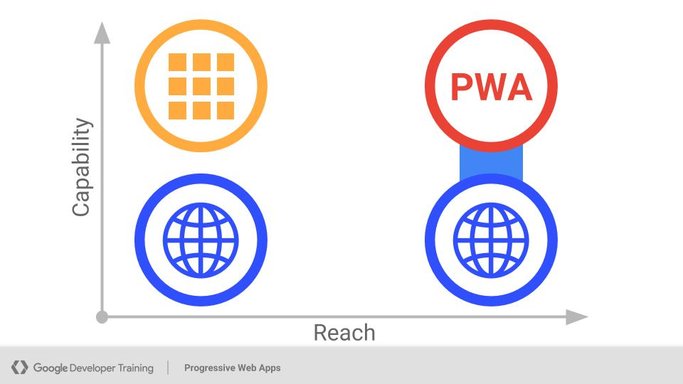 AliExpress seems to have asked themselves this question and has implemented its own online shop using a PWA. The effects: Twice as many page views, users spent 74 percent more time on AliExpress and on iOS devices, the number of conversions increased by 82 percent! You can find more case studies here.
The end of app stores?
But above all, Google as a driving force in the development of PWAs is no joke: PWAs have the potential to make app stores obsolete, outstripping Google and Apple's biggest app store operators. Say, Google would negate the meaningfulness of their own app store including their share of the $20 billion, which comes now through the Play Store.
But it'd hit Apple even harder: In 2017, iOS user spent 38.5 billion USD for apps. Amazing. No wonder, then, that the Safari browser is one of the browsers that does not yet fully support PWAs.
The heretical question as to whether and how we will need access to such app stores in the future can definitely be asked. Sure, PWAs are still in their infancy and Google or Apple will certainly not pull the plug on their stores this decade. Nevertheless, PWAs have the potential to change user behaviour of all smartphone users – Away from classic mobile apps to a website that looks like an app – As long as developments in the AI sector do not bring us destructive super intelligence.
PWA? Yes, we can!
At dotSource, we not only write about trends and current developments in the digital world, we actively shape them – Regardless of whether it is an online shop implementation via PWA, an Alexa skill that offers its customers genuine added value, or the use AI in marketing. Our experts are always ready!