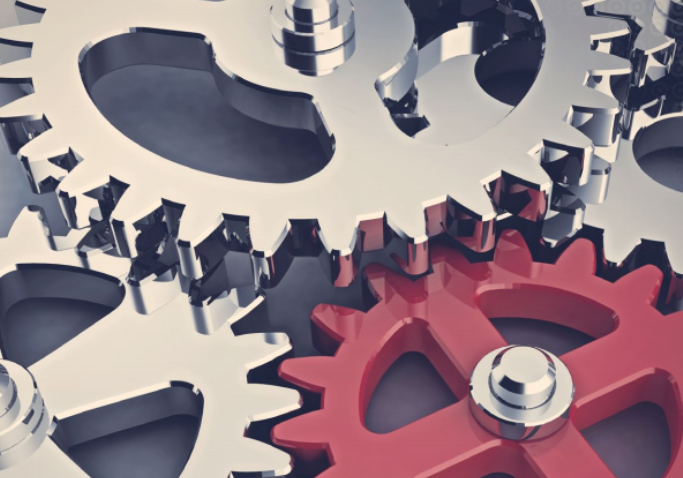 Today, companies are offering more products and services than ever, taking the international leap faster and easier than before. The volume of data is massively growing because of the use of new technology, the improvement of the communication flows and the popularisation of e-commerce.
In parallel to this scenario, consumers are becoming more demanding than before because they claim companies to make their journey towards the product easier and more effective.
Since a few years, marketers and developers have been putting the spin on to find out the best mechanism to interconnect all this information, process it in an understandable code and transmit it at high speed. The mechanisms invented to do so and that enhance the most basic pillars of e-commerce are called PIM (Product Information Management) systems.

This desired formula works as a central repository of all product data of a company. PIM is a multitask mechanism which is able to extract, coordinate and transmit data to/from different sources, and, moreover, helps to classify, enrich and translate the product information.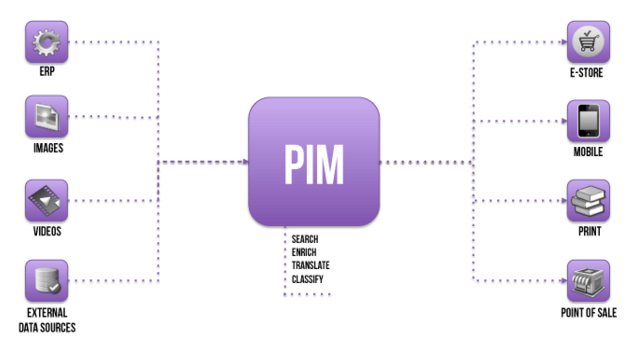 One of the newest mechanisms in the market that stands out from the most popular crowd is the so-called rising star Akeneo: a new open source PIM developed by the former CTO of Magento Yoav Kutner in 2013.
Challenges
In a nutshell, PIM were born to face and accomplish the following challenges of the more complex omni-channel scenario:
To maintain the quality of product information: completeness, relationships between a product given and the spare parts, accessories or different combinations.
To manage updates and validations of the product information: it is important to control and update continuously the stock and the returning rates during the entire product life's cycle. You should not forget to update a returned product because it would mean to lose a purchase, for example.
To ensure consistency and reliability of the information: the authenticity is fundamental in order to achieve higher conversation rates, enrich the visibility of the brand and increase sales.
Brick & mortars enter into the online market and increase the need for tools to address both digital and more traditional sales channels: creating print catalogs, enhancing points of sale,etc.
As you read along, you would wonder if your business needs a PIM or not or even what the main benefits of PIM systems are.
Benefits
A web shop is a compilation of content: prices, descriptions and photos, reference numbers, stock or line product number, digital content (videos, infographics and searching function), banners, etc. Like before, there are too many nuances in the jungle to detect the most suitable ones!
In this context, a PIM system can help your business to:
Enrich customer experience: reducing customer complaints and resolution times, higher conversion rates, less returns and less exchange of products.
Improve governance and compliance processes.
Delivery Higher quality information: completeness, avoid duplication.
Speed up the launch of new products into the market.
Build up brand awareness and harmony along the different channels and promotions.
Process different products in several languages.
Comply with the appropriate regulations in every country.
Manage all the sales channels and select which products will be released in every channel.
Once arrived to this point, it is the perfect moment to analyse the rising star Akeneo and discover why it is becoming so popular.
Akeneo
As we mentioned before, Akeneo is an open source system founded in 2013 in France by the former CTO of Magento Yoav Kutner. As they describe, it is a system designed for retailers who are looking for efficient answers to their multichannel needs. The core team published the first Beta version in September 2013, the final 1.0 followed in March 2014. Currently, the company has over 35 employees and 50 customers worldwide.
Akeneo launched their last version in September 2015, the Akeneo 1.4. This version incorporates many enhancements and new features including a highly anticipated product asset management module (images, video, PDF documents). This PIM offers a connector to Magento and besides the free community edition, there is also the "enterprise edition" which offers an extended range of functions and full support. Actually, a few days ago, some new features were presented,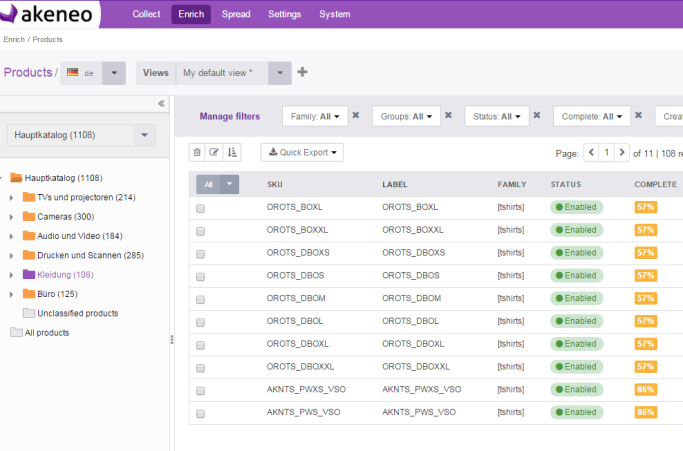 Akeneo impresses with innovative and ergonomic features. It integrates with any third-party platform. It is high customizable and it is perfect to control multichannel businesses. Moreover, the system has been made for non-technical users: intuitive and easy to us and its reasonable pricing is attracting both emerging startups and established businesses looking to change their PIM platforms.
Actually, one month ago, Akeneo informed that SHOP.COM went live with Akeneo PIM solution.
» The Akeneo PIM system is central to Market America's ongoing digital drive to deliver rich, accurate, and timely product content to our customers globally. With Akeneo PIM, we can create, collect, and syndicate rich, localized product content to our various eCommerce websites faster than before.

Jon Vivers,
VP Search and Analytics of Market America at SHOP.COM «
We are astonished at Akeneo's features and functionalities. However some questions arise: Will they reach Magento or Informatica maintaining their essence? We will keep an eye on their next steps!
To sum up, if you would like to find the perfect mechanism that not only store all your product information but also classifies, enriches, translates and transports the relevant content in an attractive and harmonise way through the multichannel highways towards your targets in order to make the most out of your business, PIM software is the solution: the crucial part of your digital commerce system landscape, like the nervous system for living beings.
5 Reading tips of the week