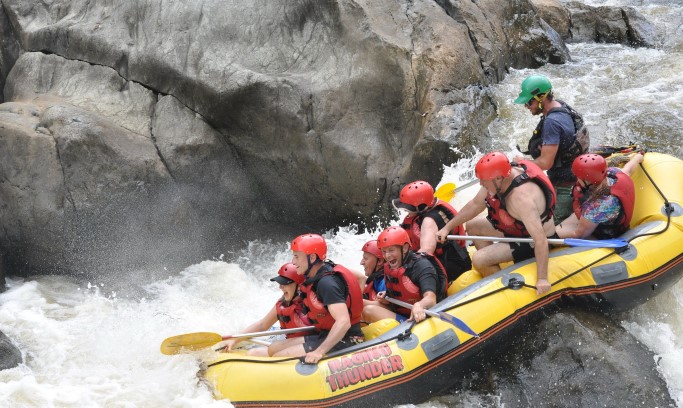 Developers are worth as much gold because nowadays almost every company is developing something digitally. The influence of software developers is growing in this increasingly digitised world, in particular, thanks to the success of open source communities that jointly develop innovative solutions and software code. Decisions made there determine value creation and growth in all industries.
This developer community is guided by three principles: Decentralization, collaboration, and transparency. It's noteworthy that Microsoft, which previously rejected open source software, has now taken over GitHub for $7.5 billion.
The software development platform GitHub is the world's largest code hosting service with 28 million registered developers. In 85 million repositories, developers, and companies (such as Apple, Amazon, Google, and Microsoft) host codes, documentation, and even entire projects.
Worry about the loss of neutrality
GitHub has the largest developer base in the world thanks to its huge code repositories in various operating systems and languages, its flexible platform, and its decentralised structure. But the question that's been floating around the developer community is what will happen if a big company like Microsoft buys the platform? Will the open-source platform lose its neutrality? Do companies and developers want their code to be hosted on a website that is now in the hands of major competitors?
Microsoft has claimed that the deal will not change the essence of GitHub. "GitHub will retain its developer-first ethos and will operate independently to provide an open platform for all developers in all industries".
After the acquisition of GitHub by Microsoft was confirmed, Microsoft's competitors and various programmers are leaving for the competitor Gitlab, who even benefits on Twitter with a corresponding hashtag #movingtogitlab.
We're seeing 10x the normal daily amount of repositories #movingtogitlab https://t.co/7AWH7BmMvM We're scaling our fleet to try to stay up. Follow the progress on https://t.co/hN0ce379SC and @movingtogitlab

— GitLab (@gitlab) 3 June 2018 «
Developers are warning against Microsoft's market position, claiming that git projects should be decentralised, neutral, and independent. This thread on Twitter addresses the centralised or decentralised debate, as well as its implications, and also provides very interesting food for thought. "It's 2018 and we still haven't learned that critical infrastructures should not belong to individual companies."
The main problem with Github being bought by Microsoft isn't MS.

It's that in 2018 we still haven't learned that critical infrastructure shouldn't belong to one company … and that we should avoid building single points of failure.

— tante (@tante) 4 June 2018 «
What's behind the acquisition?
Microsoft CEO Satya Nadella said that Microsoft's goal with this acquisition is to further strengthen developers regardless of their preferred platform. Nat Friedman, future GitHub CEO, repeated this statement:
» "GitHub was founded as an open platform, a free marketplace where anyone could upload their code and anyone could extend the platform". "…We want to bring more developers and more capabilities to GitHub because, as a network and a group of people and a community, GitHub is stronger the bigger it is". «
Much of the planned expansion, Friedman said, will focus on integrating additional cloud services into GitHub. Which means that developers can integrate cloud services into GitHub.
But this move was also motivated by other strategies. If Microsoft Azure cloud manages to seamlessly integrate with GitHub – giving developers the power to get a GitHub project up and running in the cloud quickly and easily – two birds would have been killed with one stone. First, more appreciation for Microsoft from the open source communities and, second, more use of Microsoft Azure, which can bridge the gap between Amazon Web Services and Azure.
Keeping open source principles alive
GitHub and other large open source platforms are addressing cloud giants like Microsoft, who want to expand their ecosystems. But they are also of greater importance to the developer community and anyone using the internet. If developers need to rewrite all their code every time they want to start a project, then innovation will also slow down.
In addition, the principles of collaboration and transparency should be maintained. They guarantee the future viability of software innovations. But open source platforms must remain independent. So it remains to be seen what happens with GitLab and GitHub.
Our 5 reading tips of the week
Big Bang im Cloud Computing: Wachstumsrate von AWS, Microsoft & Google legt wieder zu [Witschaft Woche]
Gitlab: Premium-Varianten für Open-Source-Projekte ab sofort gratis [t3n]
Microsoft's 'future CEO of GitHub' speaks out on Atom, keeping GitHub independent and more [ZDnet]
With GitHub acquisition, Microsoft wants to make Azure the default cloud for developers [TechRepublic]
GitHub deal shows how much Microsoft has changed [Financial Times]