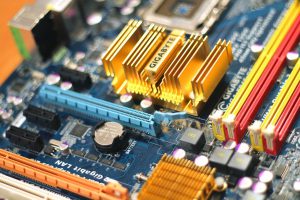 Internet of Things – short IoT – not only connects smart devices, it can help you optimizing your processes and improving resource utilization, as well. Providing a connected customer experience can also reduce costs, increase efficiency and promote collaboration. The use of physical assets equipped with sensors that transmit, process, and exchange data in real time is rapidly growing across all industries. IoT, as the central paradigm of digital transformation, has potential to redefine both, businesses and human lives.

IoT-enhanced customer experience
Research of Gartner, Inc. forecasts that 6.4 billion connected 'things' will be in use worldwide this year, which translates to an increase by 30 percent compared to 2015. They predict 20.8 billion connected 'things' by 2020. The interaction of multiple sensors, mobile devices and smart machines is generating a valuable data buzz that necessarily needs to be synthetized, analyzed and integrated real time to support relevant operations and optimized decisioning.
Organizations, aligning their IT- and business strategy to IoT will obtain significant competitive advantages. Prominently, the service sector is taking the lead in integrating IoT-enabled technology in order to improve customer experience.
Actually, 63% of the 2500 business decision-makers surveyed within the Schneider Electric Global IoT Report 2016 plan to leverage IoT to improve customer behavior analytics, service levels and to increase customer satisfaction.
Smart cities
Moreover, future smart cities might disrupt and digitize human lives. Cities that are fully equipped with sensors connected through a cloud-based platform in order to open new ways of transportation, supply, and collaboration resolving problems by anticipation. This network of sensors, for example, can help to monitor levels of pollution, noise, traffic and parking, providing real time information supporting authorities and people to react quickly and effectively to any incident.
Smart cities might even be easier and more fun to discover. City agencies, businesses, and others are invited to contribute data to a mobile-first cloud platform allowing third party developers to create smart travel Apps. Amsterdam is currently promoting such a platform.
Sustainability
As I've already mentioned, one main IoT benefit is its potential to solve environmental issues in terms of optimized resource allocation and utilization. The Schneider Electric survey indicates the better distribution of resources (20%), the increase of safety (18%) and the change of our work and live habits (16%) for the better as top three benefits of IoT.
In this context, a new batch of paper-based microchips is currently catching attention in the market as they offer a cost-saving and energy-efficient alternative to silicon chips. Potential use-cases include radiofrequency identification (RFID) tags for shipping and inventory management, and self-updating plane tickets, business cards, and food labels.
Further, cellulose microchips with transparent appearance could automatically lower sunblinds if too much sunlight is coming through your window, unnecessarily heating your house. They even might inform you, if your strawberry yoghurt is almost hitting its expiration date. Samsung has already bought this technology integrating it to their interactive showcases set up in public places, shops and screens.
Conclusion
Finally, smartphones are an important catalyzer of today's and future IoT developments. Among others, check-In, check-out, and payment processes can be completely automatized, simplified, and accelerated, ultimately redefining business models. However, the foundation of a valuable utilization of IoT towards a smart world is to invest in an up-to-date and future-proof IT infrastructure and consequently, in qualified staff to take full advantage of the digital transformation.
5 Reading Tips of the Week
Erste autonome Shuttlebusse fahren in der Schweiz
Internet of Things (IoT) richtig absichern
IoT im Visier: Bluetooth 5 nun offiziell vorgestellt
Tesla-Herausforderer Faraday Future entwickelt auch ein selbstfahrendes Auto
BrewArt is an automated brewing system that's like the Nespresso of beer