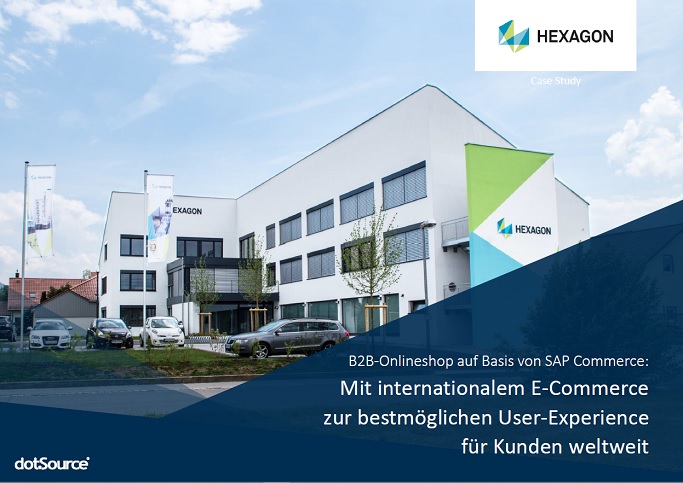 The ability to operate internationally and scale globally is a high priority for many business models in B2B. However, meeting these requirements online often poses a major challenge: each country has different expectations with regard to the structure, design and functions of an online shop and communication takes place in different languages and time zones.
The minimum viable product (MVP) approach can therefore be worthwhile, particularly for complex products: first of all, mandatory core functions are identified to cover the basic requirements of the customer. However, an MVP is always only the first step, the basis for a well thought-out further development of the solution. The functional scope is then gradually expanded – and customer feedback can be incorporated directly.
Hexagon Relies on Country-Specific User Interfaces with SAP Commerce
The metrology and software group Hexagon wanted to offer its customers a new shopping experience and approached dotSource with the request of creating a modern online presence. Because Hexagon has subsidiaries in more than 50 countries on five continents, the solution should meet the requirements for user-friendly international administrative functions so that it can adhere to all market standards in the different countries.
With SAP Commerce, these requirements are fulfilled because the shop's user interface can easily be adapted to the respective country, thus ensuring the best possible user experience for customers.
Hexagon Uses Direct Customer Feedback to Further Develop the MVP
In line with the MVP approach, Hexagon and dotSource initially consciously focused on the most important features with the greatest added values for customers when implementing the project:
Ordering selected products which mainly consist of accessories
Booking training classes (training for working with Hexagon software)
The earlier you collect user feedback, the more valuable and helpful it is. Since the online shop started with a reduced functional scope and was only activated for selected customers, initial results quickly became visible. This allowed Hexagon to directly understand its customers' needs and to adapt the development of its online shop accordingly.
Download the Hexagon Case Study for free now!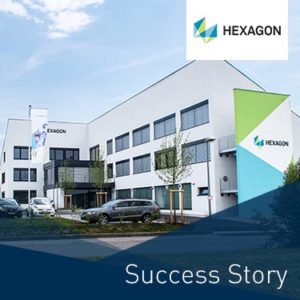 More information on the B2B online shop of Hexagon can be found in our current success story. Exclusively for retailers, manufacturers and publishers, it can be downloaded for free here.
The dotSource experts will gladly advise and support you, be it the elaboration of individual e-commerce and online marketing strategies or the development of existing processes. An overview of all services can be found here.