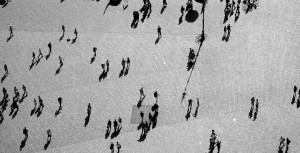 Google contracted the TNS Intratest with determining the behavior of users in the internet. More than 150,000 internet users where surveyed to this end. The study was published under the name "The consumers Barometer Survey 2014." Topics covered included: mobile surfing behavior, how often videos were watched online or how users use multi-screens. But it is the data on the topic "The Smart Surfer" which is especially interesting.

TV advertising is at the top
The TNS Intratest posed a total of 30 questions on the topic of online shopping. In Germany 29 percent answered the question, where those surveyed first came into contact with advertising for an offer or product, with "television." Only 16 percent answered with "online." 73 percent exclusively use the computer for follow-up online research, while only 7 percent use just the smartphone. The study "Catch Me If You Can!" also found the combination of laptop/PC and TV to be the most common device combinations. How Google has also indirectly confirmed that multiscreen buying is not limited to smartphones or tablets, as is often propagated.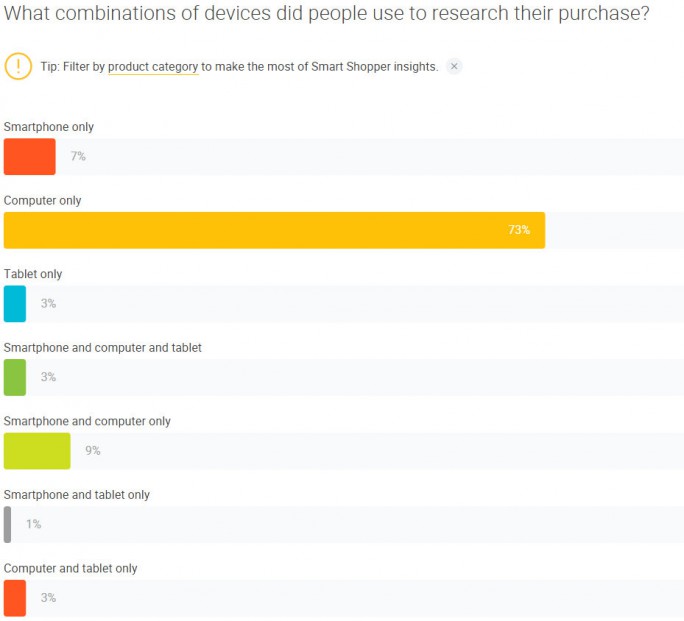 The Consumer Barometer provides deeper insights
There is more to be drawn from the Consumer Barometer than just findings on multiscreen use: with the help of diverse filter settings, for instance according to country or branch, the study is perfectly suited to investigation in all areas of the customer journey. Those wishing to identify differences between the sexes (keyword 'gender commerce') can also make use of the Consumer Barometer. The question catalogue "The Smart Viewer" is concerned with the increasing audience for streaming services and online videos.
It is not possible to make overarching statements on the data obtained for the Consumer Barometer, as country specific differences make generalisations especially difficult.