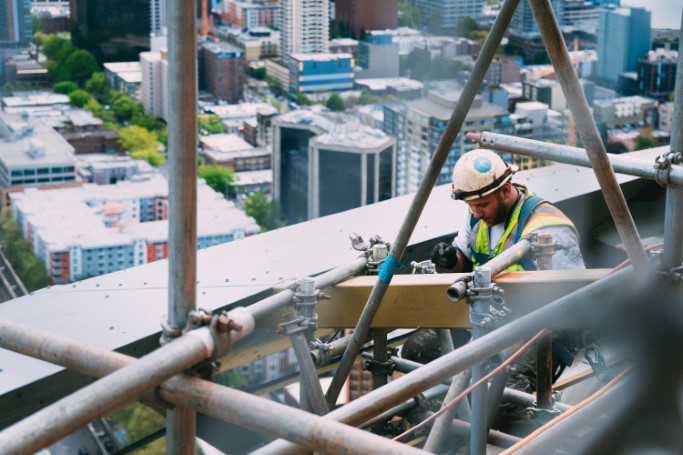 The platform age is fractured, not just for B2C but also for B2B commerce. That was the focus of this year's ECC Forum on April 12th at the BALLONI Hallen in Cologne, that we got to attend. We got to eavesdrop of presentations from large retailers and manufacturers like Conrad Electronic and Gabor Shoes. Furthermore, we got to exchange ideas and knowledge about new e-commerce developments with many different other retailers, manufacturers, and other digital experts. That helps us summarise what the five trends in the platform age are for you.
1. Small and medium businesses should take a chance on platforms
Platforms are currently seen as the next wave of competition for small and medium-sized businesses. But how can they actually take a chance and use platforms to their advantage? The answer: by fighting against the largest players in the game. Platforms that offer specific services for a market allow a full catalogue to be put on display. When it comes to ordering certain materials, many still commonly use fax – it's always insulating you from looking for your desired product yourself. Or there are no postal addresses since the product is delivered directly to a job site.
In such cases, a specialised platform is a solution. Inpera.de is such a platform. It is specially tailored to the requirements of the material retail and building retail and offers both: Online shopping and order by fax. The B2B platform directly connects material retailers who can use the advantages of the platform itself but don't have to develop their own systems.
2. Joint groups of manufacturers and retailers as opponents of established platforms
In 2018, how can we counteract big platforms that have everything from A to Z? Agriculture has figured it out: There, groups of associations, i.e. the merging of retailers or manufacturers, can be perfectly combined with online platforms. In the agricultural sector, groups have long been an issue – whether it is possible to draw a line from farmers who have merged into agricultural cooperatives to, which create in groups on a common digital strategy, is still an open question.
In any case, the platforms of the groups give small and medium-sized retail the opportunity to gain an online footing. For many, it has probably been an insurmountable hurdle to set up an online shop. An example of a thriving platform would be Raiffeisen Services. BayWa also offers up-to-date B2B retail on its online portal.
3. Platforms that bring diversity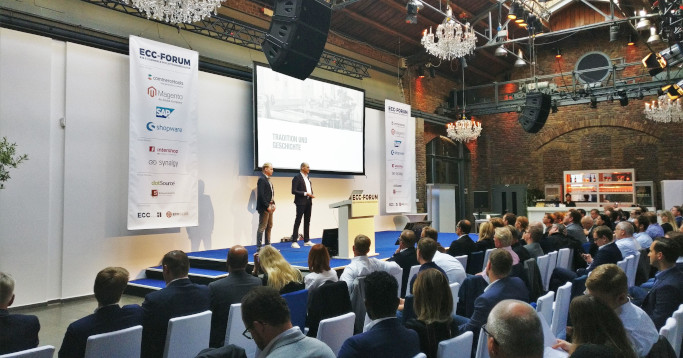 The potential of the B2B online market is far from exhausted, as customers tend not to feel the difference between B2C and B2B. In other words: Even B2B should feel like online shopping on a home tablet. Platforms have a decisive advantage: They offer business customers not only the greatest possible product variety but also guarantee the best price through direct supplier competition.
Precisely because of this, the so-called marginal demand, which not only covers existing contracts, can be handled comfortably and automatically in B2B, as Kai Hudetz, Managing Director of IFH Cologne, emphasised.
4. Omnichannel platforms for manufacturers: Bringing stationary trade on board
Omnichannels Another trend is the expansion of retail sales. Doesn't sound very exciting. The trick is: The latest omnichannel solutions integrate stationary retail as part of the platform. Gabor Shoes demonstrates: The shoe manufacturer is a pioneer with over 60 affiliated retailers. Stationary retailers can also sell their assortment, which they already hold, online via the manufacturer's brand shop.
It's practical for customers: They can draw from a particularly large selection. Markus Reheis presented the successful launch of the Gabor platform at the ECC Forum. He emphasised that retailers enjoy working with Gabor – not just because their commission is far lower than other, larger platforms.
Even the problem of connecting the cash register systems could be solved: Because there are only a few in-use POS solutions that had to be integrated into the shop system. For the manufacturer, it is advantageous that their own central warehouse can be made smaller if goods are offered in the online shop that has already been accepted by the retailers.
5. B2B is the new B2C: The experience is becoming one
The purchasing experience in B2B is approaching that of the B2C. Even more: By integrating the B2B shop on one and the same domain with a similarly comfortable user experience, the next step is imminent. So the shop has not only the same URL as that for private customers, the look and usability are also similar.
An example comes from Conrad Electronic: Since the middle of the year, Conrad.de is the home page for orders not just for regular, individual customers but also for corporate customers. Depending on the login, the customer then has access to the B2B or B2C solution.
Whether foams, pig feed, shoes, or smartphones: the B2B online market is growing. You should be prepared for that!
B2B gets digital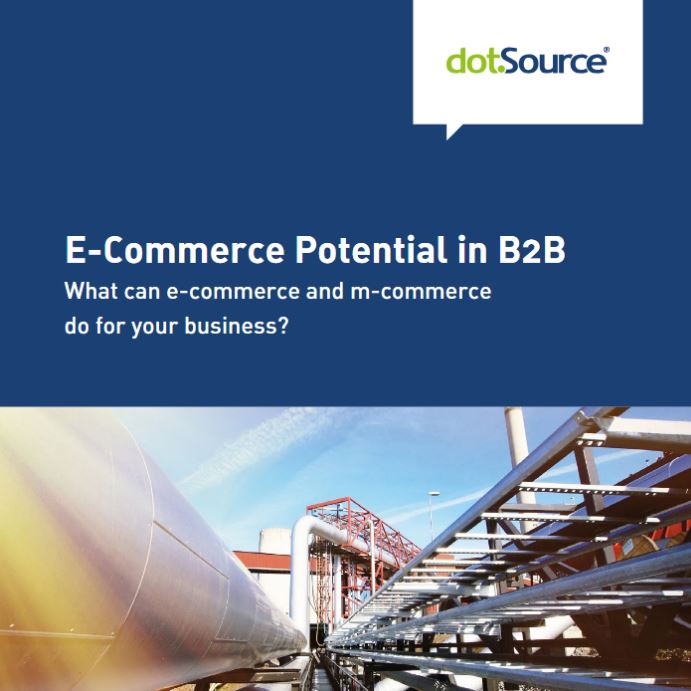 Our white paper »E-Commerce Potential in B2B – What can e-commerce and m-commerce do for your business?«  helps companies with the building of e-commerce competence, in order to stay successful in the digital world. Relevant facts and figures show the importance of e-commerce and m-commerce as channels, which not only boost sales and growth but also reduce complexity.
In order to demonstrate how outstanding features can simplify the customer journey and promote purchasing decisions in complex landscapes, the topics of user experience and usability in the white paper are also of central importance. If you want to write your own digital success story in B2B, you can order the white paper here for free!