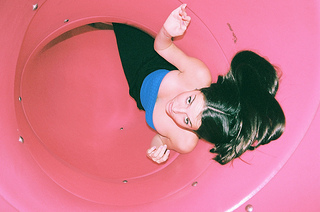 Where have all the teenagers gone? This was how the New York Times headlined recently. It is high time to focus on the young target groups. How are young people shopping? Why are American retailers struggling at the moment and what is the situation with developments in Germany?

USA: Where Did Teenagers Go?
Classic fashion retailers, such as Abercrombie & Fitch, Armerican Eagle Outfitters and Aéropostale have reason to complain in the USA at the moment. During the crippling financial crisis and the correspondingly tight budgets, smartphones, game consoles etc. posed serious competition for clothing. The high rate of unemployment in this age group, 20.2% among 16-19 year olds, did the rest.
There is no hope of improvement soon. The turnover prognoses in the branch do not sound comforting. The fourth quarter 2013 was 6.4% worse than expected in 2012. The consequence for businesses: the first managerial heads are already rolling.
Too expensive, too slow: the old guard is behind the times
Another factor making the youth disloyal are the "fast fashion" providers, such as Forever 21 and H&M which are shaking up the market with lower prices, and naturally online trade, which is part of everyday life for three quarters of young people.
Moreover, expectations on fashion itself are rising. Through the internet, teenagers know what is in fashion much faster and are not reliant on what the former 'in' shops prescribe.
More optimistic numbers in Germany
Things look a little pessimistic in Germany: According to Youngcom, cloths rank second here, just behind the largest expense of the youth – going out. Shoes take fourth place.
The Bravo Trendmonitor shows that young people between 12 and 19 are even more fashion crazy and have relatively luxurious budgets. Girls have an average income of 1017 Euros per year, boys over 1107 Euros.
Girls spend the most on clothing (77%), cosmetic products (59%) and shoes (39%). On the top of the boy's wish list are cloths (46%), PC and console games (42%) as well as sporting goods (30%).
The "fast fashion" brands are also flying high in Germany; predominately girls name H&M and Primark as preferred shopping destinations.