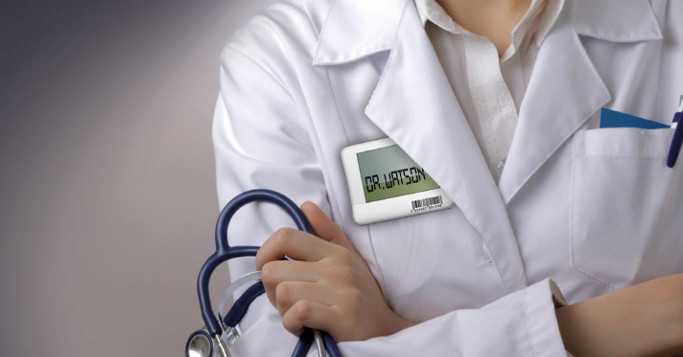 Diagnosing diseases via Google has proven to be unreliable. If you search long enough with your own symptoms, you'll get, with almost 100% certainly, the same diagnosis: Cancer!
The situation is different with a data-driven health diagnosis. Wearables such as fitness bands, heart rate monitors, and activity trackers can provide data that was otherwise measured only by a long-term ECG. Also, digital blood sugar meters for diabetes patients are for many, normal.
Digital health economy
This development and the popularity of fitness and nutrition apps are affecting the medical and health insurance industries. BARMER offers a variety of apps for its customers under the catchphrase »mobile health«. These include hearing tests, as well as fitness and knee exercises. In addition, doctors nearby can be found and rated, and services can be claimed through your insurance.
In 2016, IBM's Artificial Intelligence Watson diagnosed a rare form of blood cancer in a patient from Tokyo within 10 minutes. The attending physicians said that it would've taken weeks to come to that conclusion, or maybe never. The preparation of large amounts of data also affects medicine.
Likewise, extensive CRM systems for institutions of medical care are becoming normal. This ensures that all information about the patient is centrally available to all nursing staff and doctors. Speaking of an individual and as comfortable as possible user experience may seem irreverent, but the goal of high-quality medical care still applies.
Start your digital fitness check now!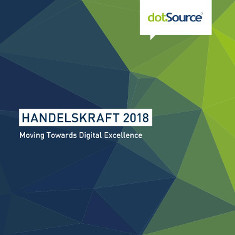 Successful digital brands are keen to make their brand fit for digital transformation and to remain an attractive employer. But how does innovation manage and what kind of opportunity does your own digital platform or voice commerce offer? Handelskraft 2018 »Moving Towards Digital Excellence« shows all of this and is now exclusively available for retailers and manufacturers for download.