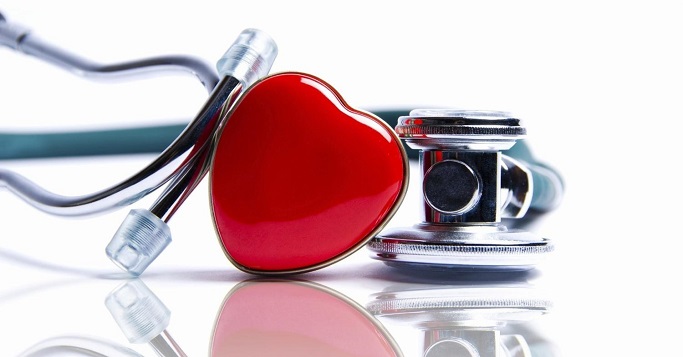 While in Germany we're discussing paper organ donor cards, tormenting ourselves in crowded waiting rooms for hours to obtain a printed prescription, or looking in vain for our vaccination certificate, our neighbours in Denmark have been solving their health issues conveniently and successfully for many years in an app.
NemID – A login for everything
The goal of Danish policy is to fundamentally digitise public administration and create added value for citizens. All administrative tasks should be able to be done digitally regardless of location and time. In part, this process has progressed so far that in some places the authorities can do without opening their offices to set times for the public.
Every Danish citizen receives a ten-digit distinctive social security number at birth. With this, one can register for NemID. NemID regulates personal online access for official affairs in Denmark, where you get a global login with matching TAN (transaction number) list. We know this one-time password method in Germany from bank transfers in online banking. It is considered largely secure since the two-stage authentication with login and transaction number is hard to crack.
NemID also provides access to various facilities such as Ebooks, a public electronic mail system. With this service, it's possible to complete communication with Danish authorities in a simple, digital way. In addition, NemID also manages banking, tax, and personal digital patient records.
sundhed.dk –The Danish health portal
After a secure login with NemID, you get to the pages of sundhed.dk and a holistic overview of the personal health data. The system is the most advanced of its kind.
The medical record contains the latest information on current and past treatments, current medications, drug allergies, and lab results.
It is possible to change organ donation preferences or create a living will by relatives in case of emergency. Carrying an organ donor card is no longer needed.
Of course, in addition to their own personal access, family doctors, specialists, and hospitals also have access to the data. The portal provides information about who has taken a look at the patient data. Information about individual treatments can be marked as private so that only the doctor or specialist will pass on what they want.
Some health data, such as blood pressure or blood sugar levels, can be personalised to help physicians and patients maintain a long-term record of vital signs.
Of course, prescriptions can also be created digitally. These are immediately forwarded to the desired pharmacy, so that appropriate medicines can be made available quickly. Referrals with suitable appointments at a specialist are also displayed digitally.
A patient handbook serves as a medical online encyclopaedia for patients and relatives. It contains about 25,000 medical articles on conditions, symptoms, treatments, and health, illustrated with over 2,000 drawings, photographs, x-rays, videos, and animations.
And will this miracle ever come to Germany?
Denmark shows how to write a success story with smart online service and digital progress. In the 20-country comparison for digital patient files of the Münch Foundation, Germany only lands in the lower-midfield and has to watch the Scandinavian countries dig out digitally.
Isolated solutions that are anything but smart and sustainable, currently indicate the situation in our country. The Techniker health insurance company is trying it with »TK-Safe«. A small association, among others with DAK-health, IKK and Allianz, are trying their luck with »Vivy«, and other health insurance companies are still going a long way around these future topics.
None of these solutions works really well. The functions do not even approach the Danish model or they don't work because the infrastructure is not available in German clinics and practices. For example, vaccinations still have to be manually entered in a booklet. And in 2019…
German Health Minister Spahn, health insurance companies, and doctors have agreed on a basic concept for an electronic patient file. By 2021 at the latest… Insured persons should finally have electronic patient records at their disposal. How exactly this system will look and what functions it offers, however, isn't yet known.
14 times more people live in Germany and our healthcare system is much more fragmented than in Denmark. That shouldn't be considered an excuse. Digital systems are scalable and common standards help in a heterogeneous market.
Fears of digitising personal data are much more important. We share all sorts of concerns with the US private sector through Facebook and WhatsApp; but a digitised patient file in a public corporation, as the health insurance companies are, still makes us nervous. This inhibits smart innovations.
Secure your ticket for Handelskraft 2019 now!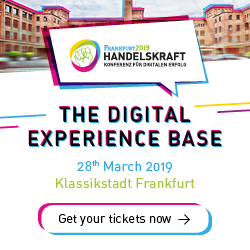 Be there on 29 March at the Handelskraft Conference in Frankfurt am Main and see how trends turn into innovations and buzzwords become a real business. Talk to the movers and shakers of the digital world.
We invite all brands, retailers, and manufacturers to be at the Klassikstadt in Frankfurt.
Click here for tickets the 2019 Handelskraft Conference!