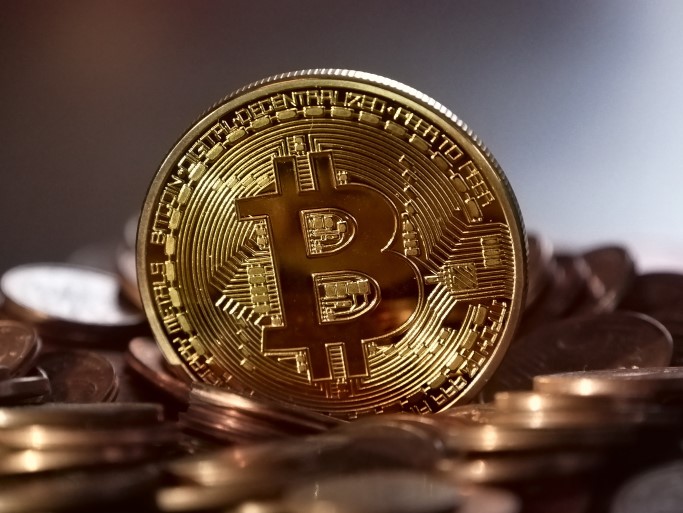 Cryptocurrencies and the technology behind them, the blockchain, have been what everyone has been talking about for months.  Terms like bitcoin, ether, token, decentralisation, and smart contracts are no longer unknown to most people.  Meanwhile, in the last six months, the number of different coins (over 1,400) are booming and their stock market value has quadrupled. This is currently leading to a cryptomania with an uncertain future that feeds the speculative bubble around digital currencies.
But not all everything about this quick development is positive news.  For example, the Minister of Justice in South Korea recently announced that he wants to ban the trade of all crytopcurrencies. Shortly thereafter, however, the Minister of Finance contradicted this statement. As a result, on Friday, prices fell by almost 20 percent.
This raises the question of whether this is just a hype or the beginning of a revolution…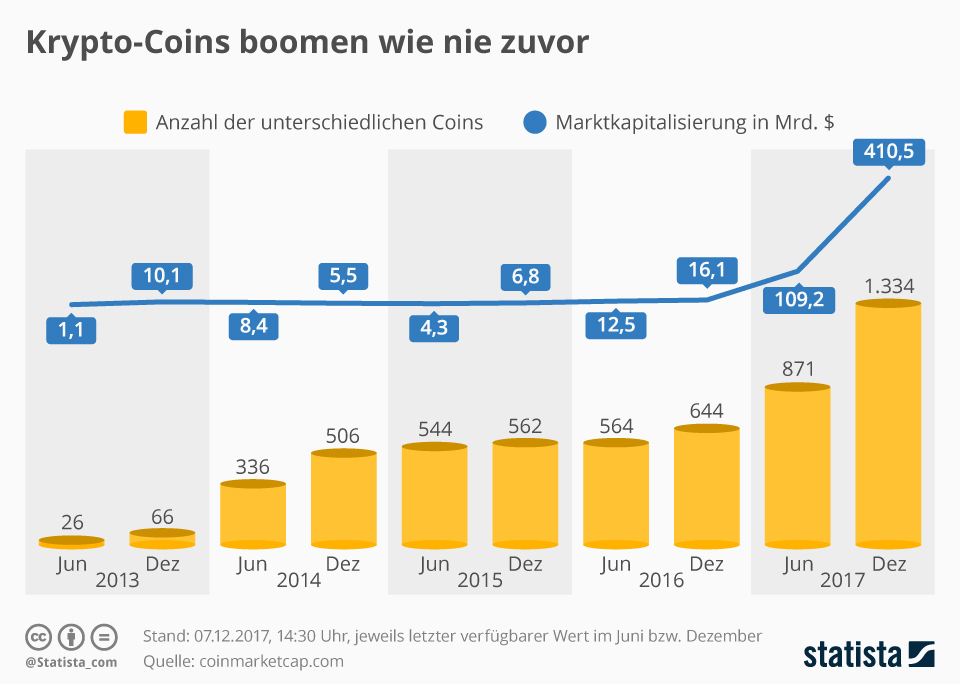 More than a hype?
Handelskraft speaker Adrian Hotz told us in an interview that he thinks "the price can be quite a hype", but he believes "that Bitcoin is a technological development that is established independently of international borders."
Many companies and celebrities have joined the Bitcoin fever because they see a cash cow in cryptocurrencies. Two cases I found especially interesting: Telegram and Kodak.
Telegram
According to Techcrunch, the Russian messaging service Telegram is planning to launch its own payment function à la WeChat, but transactions are encrypted and anonymous. The company is relying on a cryptocurrency based on its own blockchain platform. The launch could also be accompanied by a huge ICO, which would be the largest such ICO ever.
According to the Financial Times, the term "ICO" refers to the "unregulated issue of cryptocurrencies, allowing investors to raise money in Bitcoin or other [digital coins]." More about that here.
Kodak
Recently, Kodak has also announced its own cryptocurrency "KodakCoin" and the associated "KodakOne" platform for photographers. This allows photographers to protect their copyright and market the images. In addition, the network is to be monitored via the platform in order to neutralise the unauthorised use of protected images.
It's also interesting that since the announcement, Kodak's share price has doubled. Sounds speculative, right?
What is here to stay, after the boom?
It is clear that this rapid price development has lured many companies and influential people into the world of cryptocurrency. Many companies, as described above, have begun to experiment with it and, accordingly, even offer services. This topic comes from time to time up for debate and I think that's a good thing, especially because of the future possibilities of the auspicious technology behind it. Its name: Blockchain.
The majority of digital coins are likely to lose value over time. There are already many doubts about a few cryptocurrencies, such as Ripple… This always happens with a new hype that don't have solid foundation. But what is behind it could certainly stay and revolutionise our lives. Companies should focus more on that.
Because this technology certainly has many advantages: Payments could be made much faster and safer. Contracts, accounting, internal processes, and transactions are created highly efficiently and, above all, encrypted. It could even revive the dying music industry.
It remains to be seen if the purported potential of the largest cryptocurrencies, Bitcoin and Ethereum, will materialise.
Our 5 Reading Tips of the Week
Die ungewisse Zukunft der Bitcoin-Futures [Handelsblatt]
Blockchains und Kryptowährungen 2018 [Technology Review]
No, Ripple Isn't the Next Bitcoin [MIT Technology Review]
How the technology behind bitcoin could change your life, even if you never buy a single coin [The Washington Post]
Blockchain Applications for All Walks of Life [Coin Telegraph]