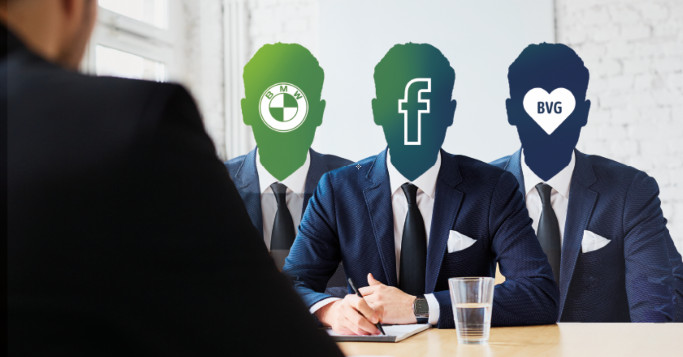 A shortage of skilled workers is a growing phenomenon that companies from all industries are confronted with. Fewer drivers are found for logistics, nursing staff are on strike, and digital experts are missing.
Fewer workers are available due to demographics changing, and many are looking for a career as YouTubers or influencers. For the latter, there is good news, because 100 petrol employees can soon be further educated with corporate costs to become successful digital opinion makers.
Job advertising is still important, but it's not enough on its own
Other companies need to find solutions for recruiting new staff and further educate those onboard already. Both in structurally weak regions with low numbers of applicants and in urban centres with strong competition for the best minds. Employees need incentives to promote their company. According to the Global Recruiting Trend Report 2017, employee referrals are the top source of hiring recommendations at 48 per cent, followed by online job boards, and social networks.
Relevant, to the point – that's how the applicant should feel the hiring process is going. Career and job ads must hold a viewer's attention at first glance. Information and emotion must be transported equally. Here, typical stock photos are an absolute no-go. BMW, Deloitte, and Daimler show real employees and offer additional explanatory content about the position offered in video form. Authenticity comes naturally with young applicants. Unilever and Boston Consulting have also used social networks; Facebook, Instagram, Snapchat, and YouTube as a point of interaction for showing the brand as an employer.
Modern personnel marketing and recruiting no longer rely on job advertisements alone. Potential applicants are accessible on all channels. Also virtually, as demonstrated by Bayer's #Bayer360 campaign. Candidates can discover their future employer in virtual reality.
PS: dotSource is hiring too. This is what it's like with us! #ilikeitdigital
Digital excellence is hard to find!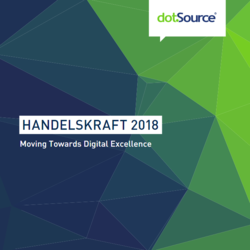 Successful digital brands are keen to make their brand fit for digital transformation and to remain an attractive employer. But how does innovation manage and what kind of opportunity does your own digital platform or voice commerce offer? Handelskraft 2018 »Moving Towards Digital Excellence« shows all of this and is now exclusively available for retailers and manufacturers for download.
Download here.