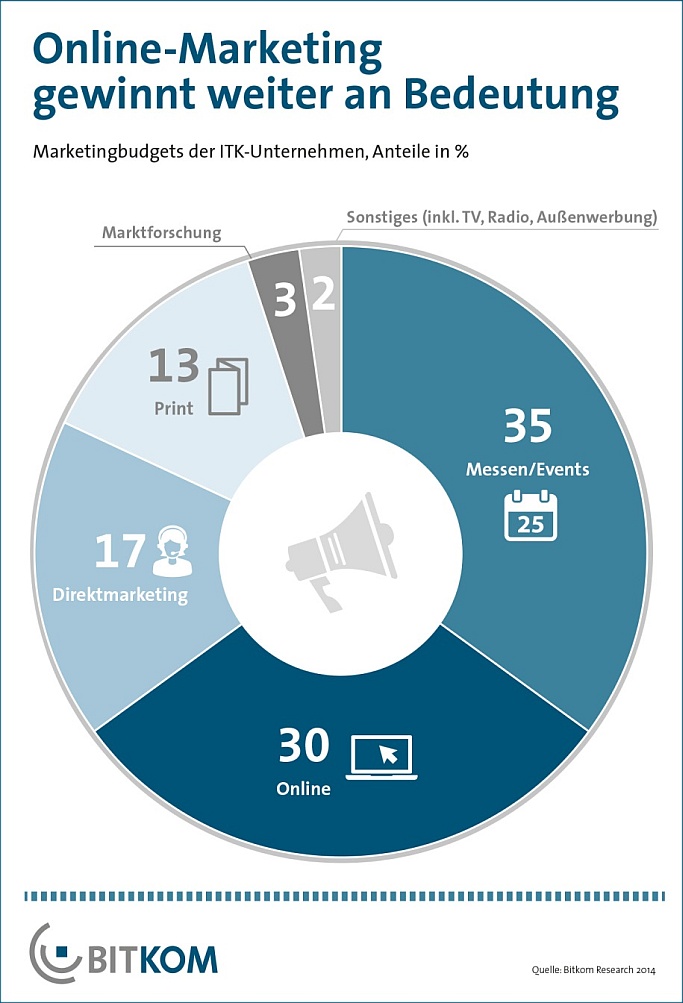 The digital transformation of companies is increasingly manifesting itself in the marketing budget. Proportionally more and more is flowing into online measures and according to Bitkom this will keep increasing. According to a survey among marketing staff in ITK companies, on average five percent of the entire turn-over was spent on marketing measures in the current year. In the previous year it was 4,2 precent.

Especially online marketing is gaining importance. More than half of the companies questioned want to invest more in this area. On the agenda are: blogs (56 percent), the website (54 percent), social marketing (53 percent) and search engine marketing (52 percent).

The bevh statistics on B2B business show a similar tendency. According to the Cross-Channel Marketing Report 2014, digital and online marketing currently have the top priority ranking in many companies, even higher than the hype topic mobile. Is it then any wonder that there is a race going on among software producers in the area of digital experience?