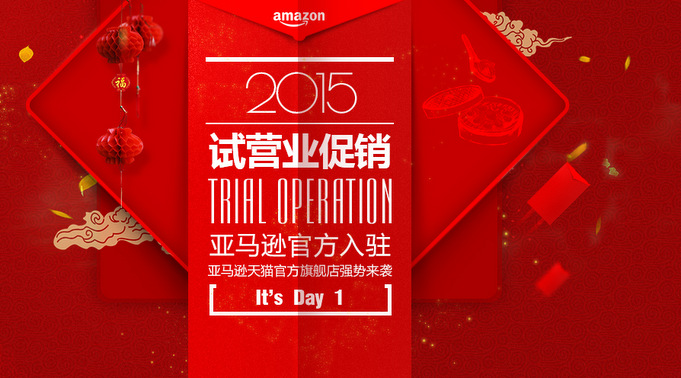 While Amazon rules the e-commerce market in the western hemisphere with virtually no competition, the US American company still has some problems in the Asian market. Especially Amazon.cn doesn't seem to be doing as well as Amazon expected. Online trade in China will grow more strongly in the next few years than in any other country: The Chinese are supposed to spend at least a trillion US dollars online in 2019. It's not good for Amazon that Alibaba is already there as branch top dog, dominating multiple marketplaces in China.

Amazon store on Alibaba marketplace
It is no wonder that Amazon has opened a shop on Alibaba's marketplace tmall.com. The shop has not officially opened, but you can already see the broad product palette. Not only clothing and toys are on offer, but packaged groceries as well. Amazon is doing their best to raise their market presence in China, even if it means cooperation with the competition.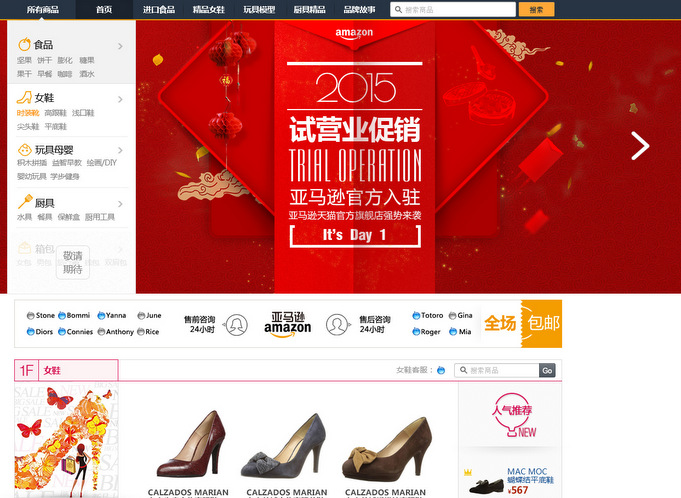 The Chinese eBay, Taobao, and tmall.com have a total of more than 300 million active users – and rising. Amazon's visibility in Chinese online trade should also rise correspondingly. But the shop on tmall.com tells another story: Amazon has failed on the Chinese market and is now looking for a new way to get at least a bite of the pie with China's growth.