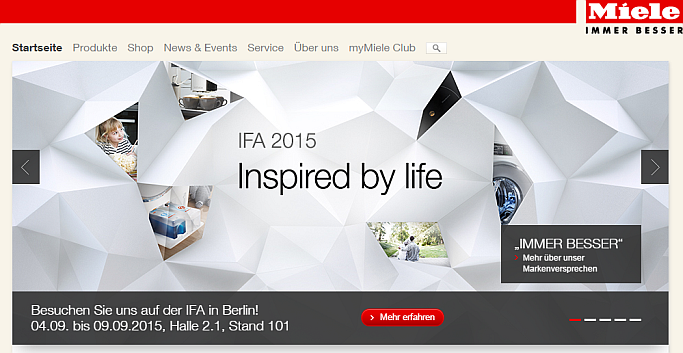 Amazon is said to be leading in nearly every field. However, looking behind this image, you discover certain scenarios where Amazon can be outrun. For example, despite their late start in Germany, "Tolino-Allianz" sell more eBooks than Amazon.
Even success reports about Amazon's Dash Button receive a blow as Miele introduce their smart washing machine which even reorders washing powder when the supply is low. There are also ideas for future fridges and ovens.

As a consequence, Amazon's Dash button suddenly becomes a needless intermediate step. In your own four walls, branded plastic buttons are no feast for the eyes anyway.
If this way of thinking becomes popular among manufacturers, they will pose a danger to Amazon's status as innovation leader. After all, even Amazon can't improve smart products with smart buttons.