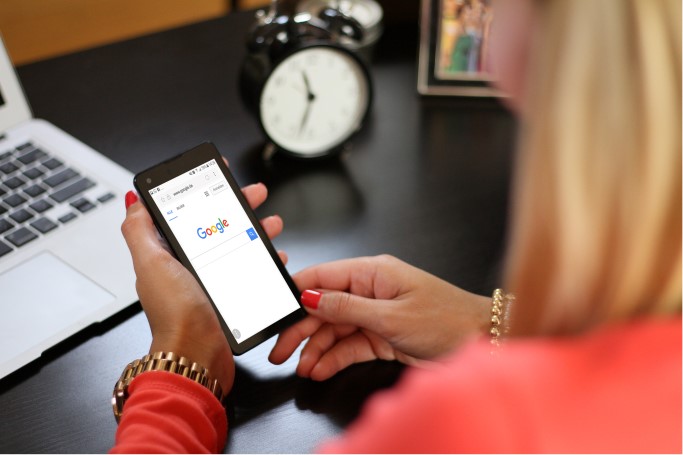 Despite the massive use of social media channels and the development of new marketing technologies, search engine optimisation (SEO) continues to play an important role. As virtually all of today's consumers always have a search engine available in their pocket, it is more important than ever that companies are always available to their customers, when and where they are needed.
However, to successfully position yourself, it is important to identify which factors SEO strategies advance, and which SEO trends and principles evolve over time. For example, effective SEO is no longer just about the number of keywords and their optimisation, but also the ability to tell a complete story. To reach this goal, we'll show you which trends should necessarily become a part of your SEO strategy.
New SEO possibilities with AI
Artificial intelligence is said to be a revolution for marketing (and SEO). So far, this power is being clearly demonstrated by the army of smart speakers, digital voice assistants, and chatbots that have popped up in the marketplace.
The latest strategies seek to get the most out of not only these, but other promising technologies as well. In this sense, companies need to understand how these smart devices look for information to appear in their search results.
Not only could AI take advantage of improved and more targeted keywords and metrics, as well as automate the entire SEO process, but it would also be the best way to use those keywords and metrics. For example, search terms could be optimised in real time based on the highest ROI.
Mobile-first vision
We've arrived at the age of the mobile internet – always online, always available. We share, buy, let ourselves be inspired, are informed, and expect to find the right answer (and the right offer) online.
Internet-enabled mobile devices have become a natural companion in many circumstances of life. In fact, mobile search is one of the most used smartphone features. There are now more search requests via mobile than via desktop devices. Companies are increasing this channel to benefit from it. A good example of this is Zalando. According to recent data, Zalando's share of mobile visits amounted to nearly 70 percent in the second quarter of 2017.
For this reason, Google has been adjusting its algorithm since 2015 with the goal of being able to deliver context-relevant results to mobile users. In April 2015, mobile site usability became a ranking factor for mobile search. In October 2016, Google replaced its main index with the mobile index, so that the mobile version of a website is indexed first. Since then, all major website content should be offered on the go to ensure its indexing.
Not only does Google adapt its algorithm, it also focuses on the entire mobile user experience. For example, pages with large content and high loading times were devalued. Mobile loading times should be reduced by so-called accelerated mobile pages (AMP).
Local SEO: Exactly where the user needs it.
As previously mentioned, the smartphone has completely changed our search behaviour. We are searching for a restaurant for dinner or the closest pharmacy. That's precisely how local SEO came about. This behaviour has also redefined SEO strategies. The goal isn't only to position yourself as the highest ranking in the search results, but also to be in the right place within the local search results. This means that companies should appear when the user needs them.
Companies should show where they can be found with information about their location, contact details, etc.
Omnichannel perspective: it is important to maintain the reviews, comments, and evaluations, but also offer online customer service.
Rich snippets: simplifying the search results
One aspect that is closely linked to the local SEO is the use of rich snippets. At first glance, they're already giving more information than a typical snippet. They appear more like a teaser and attract more attention.

Snippets can display additional information about opening hours, product availability, or star ratings. They are a key element for search engines to understand the content of a page and its intent. To successfully set up rich snippets, you can use Schema.org. More information can be found here.
Our 5 reading tips of the week
Google releases a variety of Accelerated Mobile Pages Project (AMP) updates: scrolling animations, video analytics, fluid ad support [Search Engine Land
How Voice Search Will Change The Future Of SEO [Forbes]
Why Brands Still Need Bing As Apple Switches Siri And Spotlight Search To Google [geomarketing.com]
Bilder-SEO: Mit optimierten Bildern das Google-Ranking pushen [t3n]
Local SEO: So steigern Modehändler die Kundenfrequenz in ihren Läden [Fashion United]